JACKSONVILLE – Senior writer John Oehser, senior correspondent Brian Sexton and team reporter Ashlyn Sullivan with quick thoughts as the Jaguars prepare to play the Houston Texans at TIAA Bank Field Sunday
Inevitable. Jaguars Owner Shad Khan early Thursday morning announced the dismissal of Head Coach Urban Meyer, a move that ended Meyer's controversial and drama-filled tenure after 11 months and 13 games. It was a decision ultimately as inevitable as it was difficult for Khan, who long coveted the three-time college national champion and believed when he hired Meyer last January he had found the leader/winner/motivator/communicator to turn around a franchise that had had just one winning season since 2007. That Khan was incorrect on that front and that Meyer's tenure was instead perhaps the darkest "era" for a franchise that has struggled far too much in the last decade is an understatement. But what should be noted here is that though the decision had to have been difficult, Khan moved swiftly and decisively – and dismissing a coach in his first season is by any definition "swift." Khan succinctly summarized the move in a statement: "I am bitterly disappointed to arrive at the conclusion that an immediate change is imperative for everyone." That's it in 17 words. This wasn't a choice Khan wanted to make. It wasn't a choice he enjoyed making. It was the necessary choice and credit him for making it sooner rather than later.
Something else to remember. A 2-11 record and accompanying off-field issues has made this a difficult season for Jaguars observers, but there was a positive this week – one that shouldn't be lost amid unreal "drama" and "nonsense." When Khan and President Mark Lamping spoke to the media Monday evening in advance of Khan's 10th anniversary as owner, the two covered multiple issues – and perhaps the evening's most important comment came from Lamping about the upcoming negotiations with the city to renovate TIAA Bank Field: "I think we're on a great path with the city. I think our interests are aligned with the city. We're not there yet. But I've never felt more confident that we have a path to get there. That was the assignment from the very beginning, was do everything we possibly can to stabilize the team for generations to come." For those who care about the Jaguars and Jacksonville long-term, there may be no better words.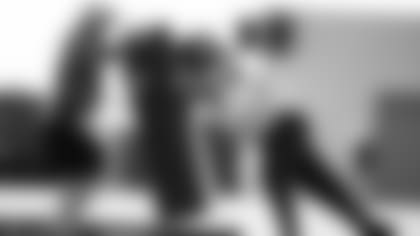 Plus-minus. The Jaguars have the NFL's worst takeaway/giveaway ratio this season, which as much as anything is why they have won two games instead of five or six. Their minus-nineteen ratio means on they're minus 1.7 per game. Statistically, NFL teams lose 90 percent of games when they're minus two or worse. The Jaguars have forced just six takeaways. That will obviously be a major point of emphasis for defensive coordinator Joe Cullen in the offseason, but they likely already have spent significant amount of time on it. Part of the problem is game situations, with opposing offenses playing relatively safe to avoid turnovers because they're comfortably ahead. But if they hold one of the top two of three selections in the 2022 NFL Draft and an elite pass-rusher is available, they can't pass on another disruptive playmaker who can create a sack/strip or force the quarterback to make an errant throw. I know speed on offense is seemingly the most pressing need, but you can find receivers who can stretch the field in free agency and beyond the first round. It's not as easy finding the guys who make quarterbacks nervous.
The South is the path to the playoffs. If the Jaguars are to return to the postseason, they must start competing in the AFC South. They haven't won a division game since Week 1 2020 when they beat the Colts in Jacksonville, which translates to a nine-game division losing streak. The 2017 team that won the franchise's last division title went 4-2 in the South, but in four seasons since the Jaguars are 4-18 against the Texans, Tennessee Titans and Indianapolis Colts. You can't get where you want to go until you can compete in the South. The Jaguars on Sunday will face a Texans team they haven't beaten since 2017, a span of seven regular-season games. They must claw their way back by winning in the AFC South and it starts with a winnable game against Houston Sunday.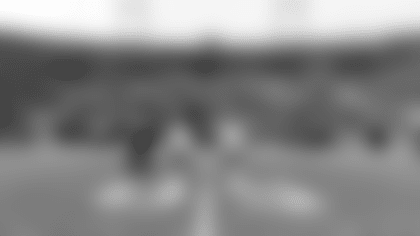 He's the man. Lawrence proved again on Wednesday why he has all the qualities to be the Jaguars' franchise quarterback. I thought Lawrence was his most candid and honest self when he addressed reports of there being drama around the organization: "You're always going to have some form of drama. I've learned that the NFL is just more drama in general than college no matter where you're at. But you're right, there's been a lot and to your point, I do think that has to change. That's something that we need to work on for sure." Credit Lawrence going to the podium and not beating around the bush; there is drama in the building and he is relying on his teammates to get him through it. Lawrence on Wednesday also spoke about not becoming "trigger shy" when taking chances downfield – and he said he threw some deep balls in practice Wednesday that made him feel good about not overthinking coming off a game with four interceptions. Let it rip, rookie… the Jaguars have nothing to lose.
We're not talking enough about the defense. Credit this defense. I don't say it enough and neither does anyone else. The defense is continuing to play solid football, knowing it's not going to get any help from this Jaguars offense. The defense has kept the team in games with the offense struggling. Meyer on Wednesday praised the defense – and rightfully so. Even with how well the defense is playing, they know they still can do a lot of things better. "It's all about how can we improve," defensive end Josh Allen said. "We all have to do our role and once they all go, we all mesh. But as a defense, we wanted to be out there, we wanted to make plays and we just couldn't create those turnovers. So, we felt like we probably could've played better in a way." If the Jaguars' defense can get some turnovers against the Texans this week, it will be doing more than just its part.