JACKSONVILLE – Amid noteworthy stories in Houston this week, let's start with the most timely.
The Texans cancelled practice and meetings at their facilities Wednesday after multiple players came down sick. This wasn't a COVID-19 outbreak, no sick player tested positive – and that can only be considered fortunate for both Houston and the NFL.
"Our medical team felt like it would be best for us to, for precautionary reasons, just to keep them home," Texans Head Coach David Culley said.
Texans defensive end Jacob Martin said the disruption is just part of life in professional football in 2021.
"We've had so much practice at this that you know, whether you're virtual or in-person meetings, that doesn't really matter," Martin said.
Texans starting safety Justin Reid is set to return to the lineup Sunday after Culley benched him Sunday against the New York Jets. Reid was disciplined after an argument with Texans and former Jaguars wide receiver Chris Conley escalated to involve more players and even the head coach.
"It's not a distraction anymore," Culley said Monday. "We took care of it. When those things happen, you take care of them, and you move on. That's what we're doing in this situation."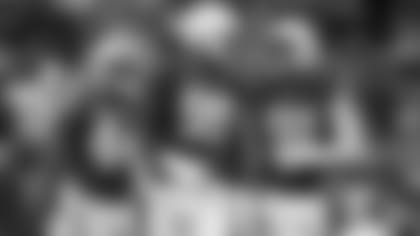 In Indianapolis, the Colts hope All-Pro defensive tackle DeForest Buckner heals quickly from a knee injury that took him out of a loss to Tampa Bay Sunday. With Buckner playing, the Colts allowed seven points in 26 offensive plays by the Buccaneers. Without Buckner, the Bucs rolled with 31 points in 35 offensive plays.
Buckner has been remarkably healthy in six NFL seasons, missing only one game to injury. He's the Colts' most productive pass rusher – and after Buccaneers and former Jaguars running back Leonard Fournette ran through the Colts defense last week, it became clear Buckner is one of Indianapolis' most important run defenders also.
"I was on the ground for a little bit," Buckner said. "It was just sore all over the place. I couldn't really pinpoint where it was at, so it was definitely scary for a little bit. Then I started to settle in, started moving around and I knew I could go. I was just trying to do whatever I could to help my team."
Buckner has a history of playing through injuries, playing with a dislocated finger and sprained ankle for most of the 2020 season.
"We'll hopefully see him at the end of the week, but we're going to have to take it day by day," Colts Head Coach Frank Reich said. "There's no guarantee on him."
The Colts were already trying to get more from other players up front, cutting Buckner's snaps from more than 80 percent to just under 70 percent to keep him fresh. The 27-year-old pass rusher helped to seal the win over the Jaguars last month with his pressure that led to a sack/fumble of quarterback Trevor Lawrence.
"It's all hands on deck," Colts defensive coordinator Matt Eberflus said. "We have the guys that we have and certainly we would take more. If you know where they are, let me know. We'll put them on the roster and rush them this Sunday."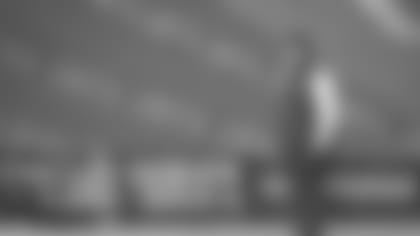 In Tennessee, the Titans are reeling after losses to Houston and New England and with a league-high 17 players on injured reserve. The list includes running back Derrick Henry, wide receivers Julio Jones and A.J. Brown, defensive end Bud Dupree and now safety Kevin Bayard.
The Titans owned a six-game winning streak before the back-to-back losses. Now, the Colts are just two games behind with six remaining. If there's good news in Nashville, it's that the Titans bye falls this week.
"Hopefully we'll get some guys back," Titans Head Coach Mike Vrabel said. "I'm hopeful there will be some guys that are eligible to return, can return and then we'll go from there. Some of the guys that aren't on injured reserve, we'll see where they're at. We're going to need everybody that we can."
Vrabel wasn't about to start pointing fingers when asked if it there was more the training staff could do.
"I've never suffered an injury and said, 'That damn strength coach,'" he said. "I never said, 'That trainer sucks.' I know that's not the case. Some of these things are unfortunate. Some of these injuries are just kind of a part of football."