JACKSONVILLE – Jonathan Taylor's emergence may be the story of the season in the AFC South.
Taylor, the Indianapolis Colts' second-year running back, leads the NFL in rushing by a wide margin – and is No. 1 in yards from scrimmage by a wider margin. Only 30 games into his NFL career, he looks like another guy named Taylor we know well in North Florida.
In other words, he can score from anywhere on the field and is as dangerous as a receiver as he is a runner.
"The hottest back in the NFL," Colts Head Coach Frank Reich called Taylor, whom Reich said, "Never gets tired and never needs a break."
While Taylor's status as the NFL's best back is due in part to the absence of Tennessee Titans running back Derrick Henry, it's worth noting Taylor came close to keeping pace with Henry while the latter was healthy. He also plays as big a role in the Colts' offense as Henry played with the Titans, averaging 27 rushing attempts per game – which could cause wear and tear as Indianapolis chases the AFC South title.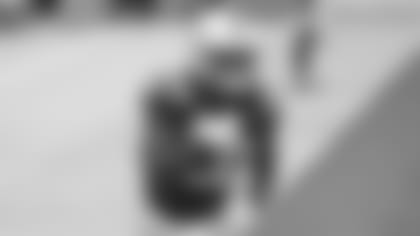 "I do feel surprisingly good," Taylor said. "That's just a testament to our training staff in there. I am in there all the time, and those guys are taking care of me whether it's prehab or rehab, and then the coaches putting together great schemes. A lot of the runs, they are opening up like the Red Sea, so I am able to not get hit for a few yards."
Taylor has made it possible for quarterback Carson Wentz to relax and rediscover his form after a disastrous season in Philadelphia last season, and he's opening up the middle of the field for another emerging star: wide receiver Michael Pittman. He's making the offensive line look like the Seven Blocks of Granite in modern form.
The Colts have a bye this week, which should give Taylor a chance to have fresh legs during the final weeks of the regular season.
"A late bye week, it's kind of a blessing and a curse," he said. "If you can make it to the late bye week feeling OK, then you've got an extra week to rest up, and then you can hit that home stretch."
If Taylor hits that as hard as he's hit holes thus far this season, the Colts might have a deep playoff run in their future.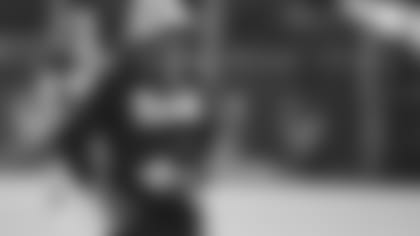 The Texans aren't talking about the future in Houston, even though this entire season has been about 2022 and beyond.
Head Coach David Culley was largely an unknown to the public, with most observers assuming he only got his first head coaching job because no one else would take that job without star quarterback Deshaun Watson. Culley was a college and NFL assistant for 43 years, including stints with Mike Tomlin in Pittsburgh and Bill Belichick in New England, so he wasn't an unknown quantity. But after being shut out at home last week by the Colts – the only time in their 20-year history that the Texans have failed to score in a game at NRG Stadium – he was again under scrutiny.
And while the head coach has won the endorsement of his players throughout the season, he did not get the same endorsement from Houston General Manager Nick Caserio this week.
"Anything we do in the offseason from evaluating our scheme to evaluating where our program is headed, we'll have those conversations after the season," Caserio said on a local radio show when asked about Culley's future.
The 2-10 Texans were never going to win much this season – not without Watson and with 22 of 31 new players on one-year deals. This season has turned out exactly as the Houston front office planned, yet the players haven't acknowledged it – and according to Culley – won't even think about it over the next five weeks.
"Every day we come in this building, all we think about is doing the best we can to help this football team get better," Culley said earlier this week. "And what you think about is the next opponent."
Culley could point to a crowded injured reserve or a roster which has seen key players such as running back Mark Ingram and pass rusher Whitney Mercilus traded – and cornerback Vernon Hargreaves and linebacker Zach Cunningham released midseason. Instead, he's focused on finding a way to win.
"We're in a position to succeed," Culley said. "We just haven't done a good enough job of coaching to succeed. That starts with me. Yeah, we're in a position to succeed. There are games that we've played that I felt like we should've won. We didn't win them."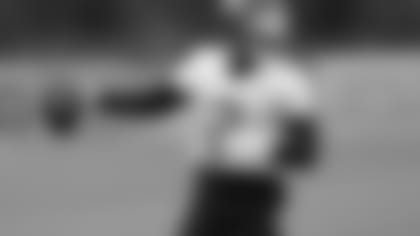 The Titans worked during the bye week last week and Head Coach Mike Vrabel appreciated the effort. The Titans play the Jaguars trying to regain the form that had them on an NFL-high six-game winning streak before injuries began to take their toll. They lost back-to-back games to the Texans and New England before the bye.
"We understand the ups and downs of this league, the grind of it," Vrabel said. "I didn't think we were broken by any means. I thought we were a little bent. I thought we were a little beat up, nicked up, but not broken. There were too many good things that happened in those two losses to think we're broken. We just have to do some things better, do them more consistently and eliminate some of that stuff that unfortunately we've all witnessed that gets you beat."
The news that Tennessee might have wide receiver Julio Jones back Sunday was welcome in Nashville but 15 other players – including Henry and wide receiver AJ Brown – remain on injured reserve.
"Excited to get Julio back," quarterback Ryan Tannehill said. "We'll have to build on things we've done in the past. It's been a while since we've thrown and caught together; obviously he's a rare talent that's done it at a high level for a very long time. A guy with his speed, his size and range can definitely make plays."