JACKSONVILLE – We began this column two weeks ago with quarterbacks being the focus in the AFC South. Two weeks later, it's the same story with different characters:
In Houston, the Texans were counting on quarterback Tyrod Taylor's veteran presence to keep them competitive week in and week out despite a roster in the beginning stages of reconstruction. It worked in Week 1 and was working in Cleveland in Week 2 until a hamstring injury sent him to the sidelines. Taylor was 10-of-11 passing for 125 yards against the Browns, which included a touchdown pass to running back Phillip Lindsay, and scrambled for a 15-yard score that had the Texans tied at 14 at half. Enter rookie Davis Mills against a ferocious Browns defense and it was the usual rookie mistakes and turnovers that cost the Texans a chance to stay in the game and move to a surprising 2-0. Taylor is on injured reserve for at least the next three weeks, with Mills completing 19 of 28 passes for 168 yards and a touchdown with no interceptions in a 24-9 loss to the Carolina Panthers in a Week 3 game Thursday.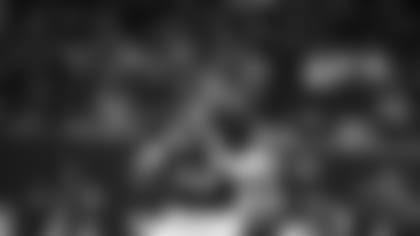 "I think anytime you have a different quarterback in the game, you're doing what you can to try and play to his strengths," Texans offensive coordinator Tim Kelly said. "Davis has done a good job since he's got here coming in and putting himself in a position to go out and hopefully make that transition seamlessly. We're going to still do what we can to make sure we're putting him in a spot to be successful."
Kelly likely will be key for Houston with Taylor is on the mend. He's a creative guy whose work with personnel groups and matchups is reminiscent of former Texans coach Gary Kubiak, who arrived from the Shanahan System. Wide receiver Brandin Cooks told reporters in Houston this week that Kelly is the right guy to help Mills and keep the offense on schedule.
"He has a great grasp of the flow of the game," Cooks said of Kelly. "He's a lot quicker making personnel calls or calls in general. You can just see he's that much quicker, and you love to see it."
Kelly was one of the few holdovers from former Head Coach Bill O'Brien's staff and was widely recognized after last season when quarterback Deshaun Watson led the NFL in passing yards without wide receiver DeAndre Hopkins.
In Indianapolis, the Colts are catching their breath after home losses to the Seattle Seahawks and Los Angeles Rams. They may be holding their breath this week waiting to see if quarterback Carson Wentz can go at quarterback or if backup Jacob Eason will make his first NFL start Sunday in Nashville against the Tennessee Titans. Wentz sprained his left ankle early in the loss to the Rams and continued to play, then sprained his right ankle when it twisted underneath Rams defensive tackle Aaron Donald in the fourth quarter; he wasn't able to return after the Donald hit. If he can't go in a huge early-season game against the Titans, Eason – who completed two of five passes with a game-clinching interception to Rams cornerback Jalen Ramsey on Sunday in his first ever NFL action – will get the call.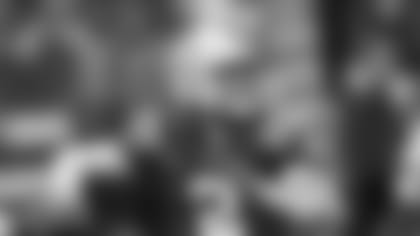 "If Jacob has to play, then Jacob will be ready," Colts Head Coach Frank Reich said earlier this week. "I think Jacob's been doing a really good job. He's really been dialed in."
Wentz's injuries Sunday continued a pattern. A bone fragment in his foot cost him three weeks of training camp and a bout with COVID-19 cost him time as well, but as Reich pointed out, he has been on the field when it counted this season.
"My history with Carson is that he's a pretty fast healer and that he's tough, and if there's any chance that he can play with these ankle sprains, he'll play," Reich said. "Obviously, it's an incredibly big game. We're not holding back anything. This is a big game. If he can play, he'll play."
The Colts offensive line is a factor, which is surprising because it has been considered the best offensive line in football over the past two seasons. But injuries and new starters have slowed them, and the result has been six sacks and 21 quarterback pressures through two games. More telling: in a critical moment with the outcome still in doubt and the ball at the Rams 1, the Colts folded with three consecutive runs that went nowhere and a nine-yard sack of Wentz.
"That's unacceptable and we have to be better in that situation," All-Pro left guard Quentin Nelson said. "We have to block better and get in there, just punch it in. We're going to fix some things this week and get back to playing Indianapolis Colts football."
In Nashville, they're still marveling over the way running back Derrick Henry put the Titans on his back and powered them to a come-from-behind victory in Seattle Sunday. Henry posted a career-high 35 carries for 182 yard and three touchdowns, added a career-high six receptions for 55 yards in an AFC Offensive Player of the Week performance.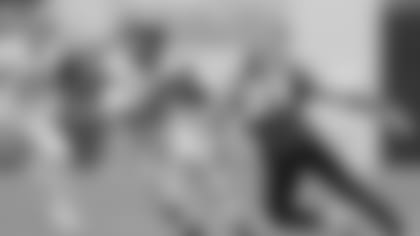 "You look at how many carries he's had, how many touches he's had over the past couple of seasons," quarterback Ryan Tannehill said. "He comes into the building and seems like he's unfazed. He's not ever walking around slow or sore. I just think he's built different and that enables him … to continue to make plays on a week-in, week-out basis."
The "beast in the backfield" was at his best when his team needed him the most Sunday. Trailing 24-9 at halftime, Henry had 147 rushing yards and all three touchdowns in the second half – including a bruising 60-yard game changer in the fourth quarter.
"Just watching it is watching greatness," fellow running back Jeremy McNichols said.
Sunday's AFC South showdown in Nashville has huge implications in the division. A victory will put the Titans two games ahead and make them the team to beat. It's a tough one for the Colts, who at this point aren't sure who the quarterback is going to be for Indy.
"I don't think that there's a huge difference in the skillset," Titans head coach Mike Vrabel said. "I think they're going to operate their offense. But their receivers are tough, they're physical. (Tight end Jack) Doyle has been there forever, productive. I think they have an unbelievable group of (running) backs."
The players echoed the coach with their own experiences.
"As we saw from when they had (Andrew) Luck at quarterback, they kind of ran the same runs," Titans defensive tackle Jeffery Simmons said. "Doing the same passing. Of course, they're going to have things we haven't seen, but it's the same team. It's the same thing they've been doing in the past."
WEEK 3 · Sun 09/26 · 1:00 PM EDT
Cardinals
Arizona Cardinals