JACKSONVILLE – The back of the defense is strong at the top.
That has been normal in recent years at cornerback – but even beyond Round 1, corner is considered deep in the 2023 NFL Draft. Unusually so.
"It's the deepest position in the draft, by far," ESPN NFL draft analyst Mel Kiper Jr. said.
Two cornerbacks – Devon Witherspoon of Illinois and Christian Gonzalez of Oregon – are commonly projected in the Top 10, with four or five more possibly being selected in Round 1. Kiper Jr projects 29-to-35 cornerbacks being selected overall, with NFL Media draft analyst Daniel Jeremiah projecting 20 cornerbacks with Round 1-3 grades.
"There's a lot of depth at this corner position," Jeremiah said. "There's a long list. It's a really good corner group."
Also deepening the position: Alabama safety Brian Branch, who many project as a nickel defensive back. He is the lone safety generally projected in Round 1.
While Witherspoon isn't as big as Gonzalez, Kiper calls him a "tremendous tackler" with "tremendous instincts" and Jeremiah calls him "a stud."
"He has it all," Kiper said, adding that Gonzalez must improve ball skills with his first four collegiate interceptions coming in his final season.
In addition to the top duo, Joey Porter Jr. of Penn State and Deonte Banks of Maryland also generally project as Round 1 prospects. Porter, a press corner with long arms, registered just one collegiate interception, while Kiper said Banks must improve his ball skills on deep passes.
"It's really good and really deep," NFL Media and Jaguars analyst Bucky Brooks said of the corner class. "You have guys with size. You have guys who have versatile toolboxes; they can play press and they can play off. There are guys who can play man and zone, which makes them very valuable. A lot of times you get one-dimensional guys."
Also a first-round possibility: Mississippi State cornerback Emmanuel Forbes, who registered 14 career interceptions and six interceptions returned for touchdowns.
"Underrated," Kiper called Forbes.
Jeremiah said the depth of the corner class could cause some teams to pass on the position in Round 1 for a leaner position, then focus on corner in Rounds 2 or 3.
"In this class, in the first two and a half – maybe three – rounds, you can get a guy who can come in and play – and play right away," Brooks said. "That's how solid it is."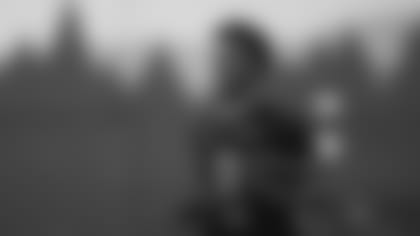 This appears to be a very high possibility for the Jaguars early in the draft. While third-year veteran Tyson Campbell emerged as a front-line cornerback last season, the Jaguars searched for answers at the opposite corner much of the season, with Darious Williams – who struggled at nickel early in the season – improving when he moved outside late in the season. Nickel appears to be the more immediate short-term issue, though the team signed veteran nickel Tre Herndon earlier this offseason. The Jaguars are solid at safety entering the draft, with veteran Rayshawn Jenkins and Andre Cisco projected as the 2023 starters and with veteran third safety Andrew Wingard re-signing as an unrestricted free agent earlier this offseason. It wouldn't be surprising to see the Jaguars address corner if the right player is available at No. 24 overall in Round 1.
- John Oehser, Jaguars Senior Writer
BROOKS' 2023 TOP FIVE SAFETIES
Brian Branch, junior, Alabama
Antonio Johnson, junior, Texas A&M
Jordan Battle, senior, Alabama
Sydney Brown, senior, Illinois
Ji'Ayer Brown, senior, Penn State
CHANCE JAGUARS TAKE A SAFETY IN ROUND 1
SAFETIES ON THE JAGUARS ROSTER
Rayshawn Jenkins
Andre Cisco
Andrew Wingard
Daniel Thomas
Deionte Thompson
Ayo Oyelola
Tyree Gillespie
POSSIBLE FIRST-ROUND SAFETIES
BROOKS' 2023 TOP FIVE CORNERBACKS
Devon Witherspoon, senior, Illinois
Christian Gonzalez, junior, Oregon
Joey Porter, junior, Penn State
Cam Smith, junior, South Carolina
Emmanuel Forbes, junior, Mississippi State
POSSIBLE FIRST-ROUND CORNERBACKS
Gonzalez
Witherspoon
Porter
Deonte Banks, Maryland
Forbes
Smith
Kelee Ringo, Georgia.
CHANCE JAGUARS TAKE A CORNERBACK IN ROUND 1
CORNERBACKS ON THE JAGUARS ROSTER
Tyson Campbell
Darious Willams
Tre Herndon
Chris Claybrooks
Gregory Junior
Montaric Brown
Tevaughn Campbell.