The ROAR of the Jaguars were the guests of honour at a West London school, using the appearance to show the children what it takes to make it as a professional cheerleader in the NFL.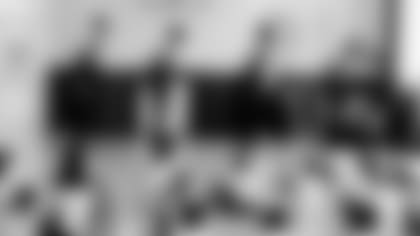 Ahead of taking centre stage at Wembley Stadium to cheer for the Jaguars in front of 90,000 fans the ROAR headed to the Sir John Lillie School in Fulham to give youngsters a taste of the NFL.
Members of the ROAR of the Jaguars cheerleading squad had flown over from Florida earlier this week and, while at the school, hosted two Junior ROAR Academy sessions – firstly with Years 1-3 students and then with Years 4-6.
The sessions gave the children a taste of the dedication and skill needed to dance professionally for the ROAR of the Jaguars but also highlighted how dancing can be used as a fun way to stay active.
The cheerleaders also discussed key issues with the youngsters, including the importance of a balanced diet and active lifestyle.