The brilliant Union Jax fan party was once again the hottest ticket in town as fans from both sides of the Atlantic got together to toast their team, share a few drinks and swap a few stories.
People were being turned away at the door as hundreds of fans piled into The Finery just off Regent Street following the NFL extravaganza as fans loosened themselves up in preparation for the huge AFC South match-up with the Indianapolis Colts.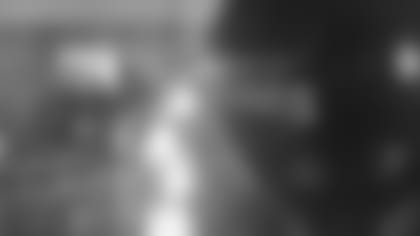 The Union Jax have hosted three successful events in the last three years when Duval rolls into town and, on October 1, and this year was no different! With London feeling more and more like a second home to the team, it seems to be also becoming a second home to the fans from Jacksonville as well with spirits soaring!
The Finery had the full Jaguars makeover to make sure it was a full home from home for all the Jacksonville natives heading over from Florida all week with Jags banners and posters. While also giving UK fans the Florida feeling for the big game! The party was visited by Kyle Brady, Jeff Lageman and Fred Taylor just to put the icing on the cake for a great party.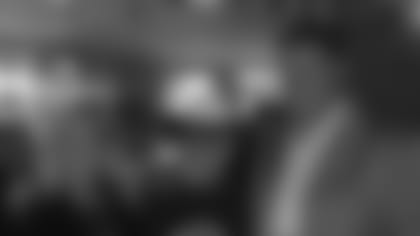 The festivities got underway at 6pm straight after Regent Street with the ROAR of the Jaguars adding a bit of glamour to the affair. Union Jaxson was also along to greet fans while Jaguars.com's legendary host JP Shadrick was on hand to chat with fans and play host as has become tradition.
There was even a pair tickets to the game won by a fan as the excitement for Sunday's game reached fever pitch!