Depending which report you read, the Jacksonville Jaguars have anywhere between $50 and $53 million to spend when free agency begins on March 11.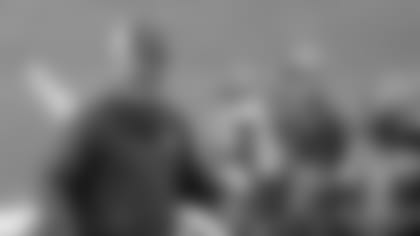 Only the Oakland Raiders have more salary cap room than the Jaguars and – per new league rules instigated in 2011 and applicable for the 2013 to 2016 seasons – they will not be able to hoard the money and will be encouraged to spend, spend, spend.
So in a bid to continue the improved form that saw the Jags win four games in the second half of 2013, general manager David Caldwell and head coach Gus Bradley are primed to add some talent to their roster.
While the Jags may have to bid top dollar to attract some free agents to Florida, I don't expect them to over-pay for too many star names. Caldwell and Bradley are taking a patient approach and building for the long haul, which means those demanding top dollar (that's you, Greg Hardy!) will likely be ignored.
The Jaguars will go shopping this spring, but they will do so prudently and with a long-term plan in mind.
I think age will be a factor when it comes to Jacksonville's free agent signings. They are aiming to build a sustainable winner that can be competitive for a number of years. So I think that rules out veterans such as Jared Allen, even though he would light a fire under a moribund pass rush.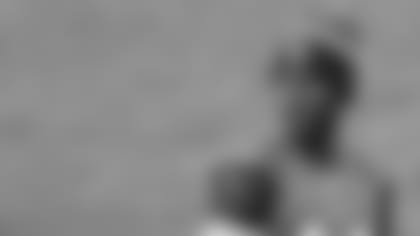 I feel the Jaguars need to add another receiver (the future of Justin Blackmon remains cloudy), some interior offensive line help, defensive linemen, pass-rushers and some more cornerbacks.
Rather than simply select the top prospect in each of those positions, I have tried to put forward options which would appeal to the Jags from an age, price and production point of view.
I think Eric Decker(Denver Broncos) will want too much money for Jacksonville's liking and he is not a true number one receiver, even though he is about to get paid like one. I like a lot of what James Jones(Green Bay Packers) can offer the Jags because he wins 50-50 balls and has eliminated a lot of the drops that plagued the early part of his career. He is coming off a down year and should be a more affordable option. But he will turn 30 before the 2014 season and that may put the Jags off.
I was very strong on the Jags going after Riley Cooper(Philadelphia Eagles) because he also has the size and he is only 26 years old and coming off a break-out season. But if reports out of Philadelphia are true, he is re-signing with the Eagles for four years and will not reach the open market.
But you can see where I'm going with regards to the type of receiver the Jags should target. I feel they need another big-bodied type in case Blackmon doesn't return. Cecil Shorts III has some bright points to his game but is not a physical receiver by any means and Ace Sanders is one of those 'get the ball in space' types who needs to be moved around the formation.
The 26-year-old Andre Roberts(Arizona Cardinals) is pushing for more playing time and will leave the desert. He is a poor man's Antonio Brown in that he can play inside and outside, but he would add some quality depth in Jacksonville.
The Jags need a new center following the retirement of Brad Meester and I feel both guard spots are up for grabs. I have to assume they will target one of those three spots in the NFL Draft, so let's give the Jags a center and just one guard through free agency.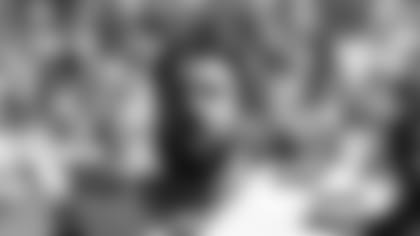 At center, I would take a long look at Evan Dietrich-Smith(Green Bay Packers). He turns 28 in July so has plenty of quality football in front of him and he is likely to come cheaper than the top two centers available in free agency – Alex Mack(Cleveland Browns), who has been a perennial top 10 center since entering the NFL, and Brian De La Puente(New Orleans Saints).
Dietrich-Smith has just one full season as a starter under his belt but he played well enough for Aaron Rodgers to openly campaign for his return to Green Bay. He should continue to grow into his role as an NFL starter and should offer quality value to Jacksonville.
At guard, the Jaguars should turn their focus on the Kansas City Chiefs and make a run at either Geoff Schwartzor Jon Asamoah. Schwartz is likely to be the much more expensive of those two having replaced Asamoah in KC late last season – he also has the ability to play three positions along the line.
At 26, Asamoah is two years younger than Schwartz and will attract some attention given he had a good 2013 campaign despite his late benching. Of the two, he might offer the best long-term value and that could appeal to Jacksonville.
In adopting the model Bradley enjoyed so much success with in Seattle, the Jags will feel you can never have too many good defensive linemen. The first couple of options I think they will look at won't necessarily focus purely on pass rush – they will want to load up with big and versatile linemen who can collapse the pocket but also play well against the run.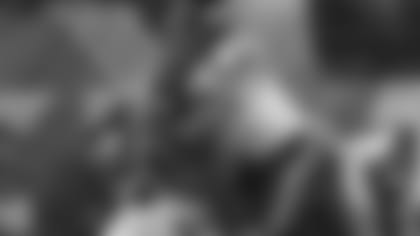 They have one of those on board in Sen'Derrick Marks but might take a look at giant run-stuffer Red Bryant, who was recently released by the Seattle Seahawks. Although Bryant is 30 years old, he offers a physical presence that might be lacking in the form of Tyson Alualu.
Another versatile big man who can play inside and outside along the defensive line is Lamarr Houston(Oakland Raiders). He won't come cheap, but I also don't think he will command the kind of dollars being sought by the likes of Michael Bennett(Seattle Seahawks). Houston is 6-foot-3 and 300 pounds but he plays much lighter and quicker than that. He will only turn 27 in June and can play tackle or end.
And remember this name… Alex Carrington(Buffalo Bills). He is another who turns 27 in June and could be a free agent bargain this spring. When healthy, Carrington is a disruptive interior pocket pusher. He can also play end or tackle, although he does come with some injury concerns given that a torn quad restricted him to just three games in 2013.
The Jaguars recorded a league-low xx sacks in 2013 and need to find young, fast and aggressive players who can get after the quarterback.
Greg Hardy would be ideal given that he will be 26 during the 2014 season and has produced 26 sacks over the past two seasons. But I don't think 'The Kraken' will escape the franchise tag in Carolina.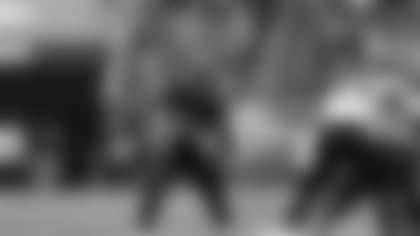 But the Jags could still add some nice pass-rushing skill in the form of Michael Johnson(Cincinnati Bengals), although his price tag may prove a little rich. He can play the run and although his numbers were not mind-blowing in 2013 (3 ½ sacks compared to 11 ½ in 2012), Johnson still played at a high level.
Other options who could provide a significant pass-rush might also prove too expensive in the form of edge rushers Jason Worilds(Pittsburgh Steelers) and Brian Orakpo(Washington Redskins). I said the Jags would steer clear of Jared Allen(Minnesota Vikings) but they might take a look at scheme versatile defensive end Everson Griffen(Minnesota Vikings), who turned 26 in December and has 13 ½ sacks in his past two seasons despite playing behind Allen and Brian Robison. He can play end, tackle and outside linebacker.
The Jags invested in a pair of young corners last year in Dwayne Gratz and Jeremy Harris but I feel they need to add to their numbers here and may look to emulate the big-bodied approach so successful for Bradley in Seattle.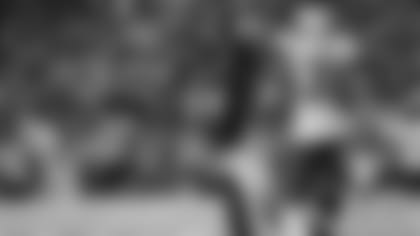 Aqib Talib(New England Patriots) would not be cheap and has some injury worries, but he is big and strong enough to take on number one receivers every week and at 6-foot-1 and 205 pounds, he can even man up with tight ends. While attractive on a number of levels, I don't see this deal taking place.
A more likely and cheaper alternative may be Chris Cook(Minnesota Vikings) who also boasts impressive size at 6-foot-2 and 212 pounds. Just 27 years old, there is time to fix Cook, who was beaten deep quite a bit in 2013. He has had some injury worries but boasts talent and 4.4 speed. He may be a reclamation project worth embarking on in Jacksonville.
Finally, the Jags might take a look at Walter Thurmond(Seattle Seahawks). Bradley knows this guy only has eight starts to his name but he can play in the slot or on the outside and, again, offers some long-term viability given he is just 27 years of age.