JACKSONVILLE – Eight Jaguars experts – Bucky Brooks, Frank Frangie, Jeff Lageman, Brent Martineau, John Oehser, Brian Sexton, J.P. Shadrick and Kai Stevens – are breaking down the Jaguars as the 2023 NFL season approaches; today: Projecting the offensive Most Valuable Player – and runner-up
Bucky Brooks, NFL Media and Jaguars Analyst/Sideline Reporter
Offensive MVP and (runner-up): Quarterback Trevor Lawrence should be the easy choice, but I will hand the award to wide receiver Calvin Ridley. The former Pro Bowler will make the game easier for Lawrence with his spectacular route-running ability and ball skills, while also creating problems for opponents attempting to match up with the Jaguars' revamped receiving corps. As Ridley becomes comfortable as the Jaguars' WR1, the offense will reap the benefits of the dynamic wideout commanding attention on the perimeter.
Frank Frangie, Radio Voice of the Jaguars
Offensive MVP and (runner-up): Lawrence the MVP, but with apologies to Ridley – who I think will take the top off defenses – I'll take wide receiver Christian Kirk as the runner-up. I love his route-running, consistency and professionalism. He had a huge year last year. With Ridley outside, he'll be open often. Big year coming.
Jeff Lageman, Jaguars Analyst and Former Jaguars Defensive End
Offensive MVP and (runner-up): The offensive MVP will be Lawrence, as most would expect. Lawrence's maturity and talent mixed with the coaching talent of Head Coach Doug Pederson and offensive coordinator Press Taylor is a fantastic combination. The runner-up offensive MVP will be Kirk, a highly-trusted target with an outstanding skill set – and the addition of Ridley will allow Kirk to do what he does best in the slot.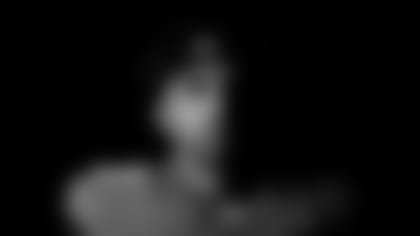 Brent Martineau, Action Sports Jax Sports Director
Offensive MVP and (runner-up): It's going to be Lawrence and it has to be Lawrence. I think Kirk is going to have a monster year. I think he continues to be motivated and how will you defend him with so much attention on Ridley? Kirk will be huge in 2023.
John Oehser, jaguars.com Senior Writer
Offensive MVP and (runner-up): Lawrence is the easy selection for offensive MVP, and that figures to be the case for the foreseeable future. If he doesn't play at a high level, it will be difficult for any other Jaguars offensive player to be productive. As for the runner-up, let's go with Ridley. He has all the traits of a true No. 1 receiver and showed few – if any – signs during the offseason program of nearly a two-year absence from the NFL. His impact could be one of the major stories of 2023 – not just for the Jaguars but the entire league.
Brian Sexton, jaguars.com Senior Correspondent
Offensive MVP and (runner-up): Give me Ridley for Offensive MVP, and I know that's a lot to ask of a guy who hasn't played in nearly two seasons. But watching him blend impressive size with fluid athleticism and strong instincts for the ball, I have no doubt he'll be back – and as quickly as he himself has proclaimed. He's going to create so much space for guys such as Kirk and tight end Evan Engram to move in the middle, let alone what wide receiver Zay Jones can do on the opposite side of the field. It will probably be the quarterback, but Ridley is going to have a huge say in how good they are this season.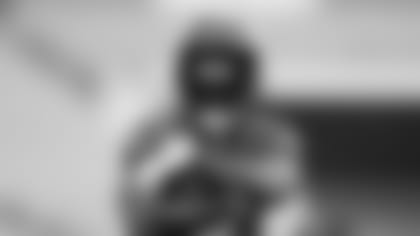 J.P. Shadrick, jaguars.com Reporter/Editor
Offensive MVP and (runner-up): MVP: Lawrence. He's the straw that stirs the drink. Runner-up: Kirk. His ability to line up anywhere and find a sliver of an opening in the defense will come in handy if teams are covering Jones, Ridley and Engram. High-percentage passes will go to those who are open the quickest, and Kirk is great off the line of creating quick separation.
Kai Stevens, Team Reporter/Producer
Offensive MVP and (runner-up): Lawrence and Kirk. The addition of Ridley will allow Kirk to shine in the slot receiver roll. I envision a Tom Brady-to-Julian Edelman like duo. We already know they are tight off the field, and I think Kirk will serve as a first choice on the majority of pass plays.