Following the fantastic and, let's face it, historic news that three regular season games will be played in London in 2014, I thought I would take a look at some of the talented players we can expect to grace Wembley Stadium.
As we all know, a year is a long time in football and injuries, trades and good old-fashioned releases can de-rail some of the stars we might hope to see. But if all goes well, here are 10 players from the Jacksonville Jaguars, Atlanta Falcons and Oakland Raiders that we can look forward to seeing in action next season.
Justin Blackmon – Wide Receiver, Jacksonville Jaguars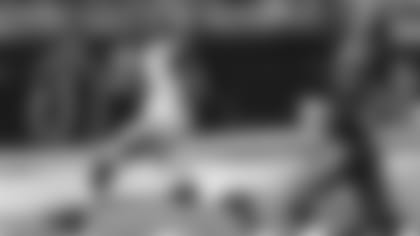 After leading the Jags in receptions as a rookie in 2012, the explosive and talented Justin Blackmon was forced to sit out the opening four games of 2013 with a suspension. But he burst onto the scene in his comeback game against the St. Louis Rams, catching 5 passes for 136 yards and 1 touchdown. Blackmon is only in his second NFL season but is already the biggest playmaking threat on Jacksonville's roster.
Cecil Shorts III – Wide Receiver, Jacksonville Jaguars
Cecil Shorts III exploded onto the NFL scene in 2012 and has all the tools to be an elite wide receiver. The former college quarterback has made the huge leap from Division III Mount Union to the NFL and continues to grow. He scored his first touchdown of the 2012 campaign against the Rams last week and could well form a useful receiving tandem with Blackmon.
John Cyprien – Safety, Jacksonville Jaguars
The impressive young defensive back still has some growing to do in order to become a top-flight NFL player but the signs are good and the Jags could have a very nice safety on their hands by the time they return to Wembley in 2014. At 6-foot and 217 pounds, Cyprien has the size to match up with bigger receivers and tight ends and he has shown playmaking ability, ranking second on the team with 36 tackles, while adding 1 sack and 2 forced fumbles.
Terrelle Pryor – Quarterback, Oakland Raiders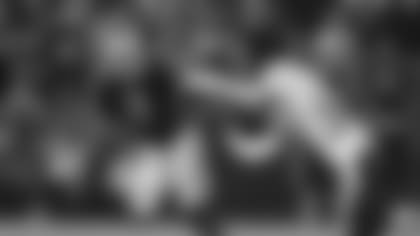 The exciting and elusive Pryor still has some way to go before the Silver and Black can anoint him as their long-term starter, but his growth and emergence has been one of the stories of this 2013 NFL season. Pryor has completed 68.3 percent of his throws this season for 845 yards, 4 touchdowns, 2 interceptions and a rating of 97.6. And he is a threat to pick up yardage on the ground, carrying 37 times for 229 yards (6.2 average).
Denarius Moore – Wide Receiver, Oakland Raiders
With speed to burn and the ability to stretch the field, Denarius Moore could grow to become one of the NFL's best young receivers. He is only in his third season but is starting to establish himself as a real threat in the passing game. Moore scored 7 receiving touchdowns last term and currently leads the Silver and Black with 20 catches for 317 yards and 3 touchdowns with a longest gain covering 73 yards.
Lamarr Houston – Defensive End, Oakland Raiders
This guy may not get as many headlines around the NFL but Raiders fans certainly know his worth to their team. Houston has the potential to be an NFL star and now in his fourth season, he has recorded 23 tackles, 3 sacks and 1 forced fumble. Houston's athleticism is his strong point and that allows him to get after the quarterback but also effectively drop into coverage as a change-up every now and then.
The Brits !! – Oakland Raiders
Two Oakland Raiders players sure to receive a warm welcome at Wembley Stadium next year are offensive tackle Menelik Watson and defensive end Jack Crawford. Watson, from Manchester, was Oakland's second round draft choice in 2013 while Londoner Crawford, who played his college football at Penn State, was a fifth round selection in 2012.
Matt Ryan – Quarterback, Atlanta Falcons
Ever since he entered the NFL as a first round draft pick in 2008, Matt Ryan has been money in the bank for the Atlanta Falcons. Strong-armed, accurate and capable of leading his team to victory in pressure situations late in games, Ryan has established himself as one of the very best quarterbacks in the NFL today and has been well worthy of his two Pro Bowl selections.
Julio Jones – Wide Receiver, Atlanta Falcons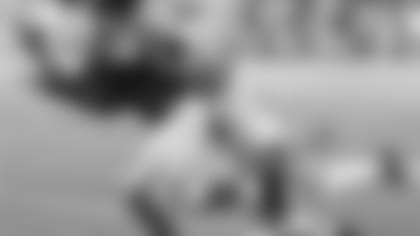 A foot injury may end up putting Julio Jones on the sidelines for the remainder of the 2013 season but when healthy, he is an elite receiver in the Calvin Johnson and A.J. Green conversation as the best in the game. At 6-foot-3 and 220 pounds, Jones has the size advantage over most defensive backs he faces – but he also has explosive speed and the ability to hurt defenses with long catches downfield. This guy will be one of the most special players ever to grace Wembley Stadium.
Roddy White – Wide Receiver, Atlanta Falcons
The four-time Pro Bowler forms a dangerous and playmaking partnership with Julio Jones and makes the Falcons one of the most explosive offenses in the game. White has been slowed by an ankle injury so far in the 2013 season but there is no doubting his pedigree and be prepared to see him and Jones catching passes all over the Wembley Stadium field next autumn.