INDIANAPOLIS, Ind. – Senior writer John Oehser examines Jaguars Head Coach Urban Meyer's press conference following a 23-17 loss to the Indianapolis Colts at Lucas Oil Stadium in Indianapolis, Ind., Sunday
1. Meyer's belief overall remains strong. Meyer wasn't happy with much Sunday, particularly offensively – and he didn't talk too positively about a seventh loss in nine games. "Enough with the almost, almost, almost," he said. "When we figure that out, that's when you win." But he made clear he liked how the Jaguars responded to adversity Sunday, rallying from a 17-0 first-quarter deficit with a second strong defensive performance in as many games. The Jaguars cut the deficit to 20-17 early in the fourth quarter and took possession trailing 23-17 with just over two minutes remaining. "We'll see how we show up next week against San Francisco in front of our own crowd," he said. "I hate to say this, because I usually try not to when you lose, but that second half where they're on the road against a very good team, they played their tails off … It wasn't pretty, but they could have sucked their thumb and left after the second quarter like you see some teams do, but they didn't do that. So, I hate to use word the word 'proud,' but I am."
2. The margin remains thin. Meyer this week summed up the season to date: "The best version of us is pretty good. The bad version of us is really bad." After numerous mistakes Sunday, he was asked if he was concerned mistakes were the team's identity. "No, because I've seen when we played at a high level," he said. "I just have a stronger belief that we're fragile. You can't make a mistake, but I'm not sure who in the NFL can." Meyer said while he didn't have positive thoughts trailing 17-0, he said he was impressed with the effort after that. "Sure enough, they come roaring back and the sideline was phenomenal," he said. "[Linebacker] Myles Jack was out his mind and playing like it. So did [defenders] Josh Allen, Malcom Brown and "Ray J" (Rayshawn Jenkins), but no … we're not just saying that (mistakes) is who we are because I don't believe that's who we are."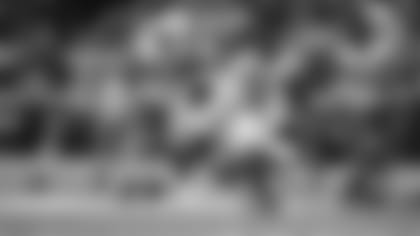 3. Meyer is honest when it comes to the offense. Meyer was frank assessing much of the offense Sunday. "It was awful," he said, particularly focusing on a first half in which the Jaguars went three-and-out on six of the first seven possessions – with the exception being a drive that ended with a 66-yard touchdown run by wide receiver Jamal Agnew. "It was an accumulation of errors," he said. In the same answer, Meyer said the offense continued to fight and discussed the total team effort that allowed the Jaguars to make it 20-17 – and to have a chance to win on the game's final drive. "They responded," Meyer said. "They came back. The one thing about that locker room is they fight for each other; they care about each other." The Jaguars' offense finished with 331 yards and has scored 33 points in three games. "I saw what you saw," Meyer said. "Out of sync is probably not a strong enough word or description. But then in the second half you came down with the ball in your hand and a chance to go win it. I'll focus on getting things fixed, but I'll focus on the relationship in the locker room we're dealing with right now."
4. Meyer's belief in Lawrence remains strong. Rookie quarterback Trevor Lawrence was a major topic following Sunday's loss. He completed 16 of 35 passes for 162 yards and no touchdowns with no interceptions – with Lawrence afterward discussing the need for better accuracy, after at least five drops. Meyer made clear Sunday the offensive issues aren't all Lawrence. "I think it's the transition from college to pro," Meyer said. "I've heard that forever from some of the players I've coached and from other guys, but you'll continue to hear this as long as I'm around: When a quarterback plays great, everyone else around him plays great and when the quarterback really struggles you can find it everywhere. Three holding penalties or a position had three or four penalties, what is that? That's not the quarterback, but it's cumulative and he's the quarterback. So, when the offense is playing great it's because their quarterback and everyone around them is playing great; when they struggle, everyone around them struggles."
5. Missed opportunities hurt. The Jaguars missed multiple opportunities Sunday. Particularly bothersome to Meyer were three second-quarter drives that began on the Jaguars' 38-, 37- and 43-yard lines. The Jaguars gained 28 yards on the drives. They were all three-and-out possessions and ended in punts. Meyer: "The most disappointing part of the whole day was, to me, when our defense, you know the whole playing to win and that field position chart we live by? We were living by it exactly, we were punting the ball down in there, holding them, getting the ball back at about the 40-yard line and we didn't do anything with it. That's a problem."