FOXBOROUGH, Mass. – Senior writer John Oehser examines Interim Head Coach Darrell Bevell's press conference following the Jaguars' 50-10 loss to the New England Patriots in a 2021 Week 17 game at Gillette Stadium in Foxborough, Mass., Sunday
1. Pride. This was a tough circumstance and an equally tough result. When Bevell spoke to the media late Sunday afternoon, his comments reflected as much. The Jaguars not only entered Sunday on an eight-game losing streak, but they also spent the week moving players on and off the Reserve/COVID-19 list – and multiple starters missed Sunday's loss along the offensive line and in the secondary. "We had a lot of different guys playing, and guys were getting different opportunities, and a lot of these guys have fought really hard their careers to be able to get this moment that they had," Bevell said. "I wanted them to just continue to play, continue to work for one another." The Patriots scored touchdowns on their first five possessions, led 28-3 at halftime and outgained the Jaguars 471-253. "It's not an easy situation for anybody, but the thing that we are playing for is we're all playing for the Jacksonville Jaguars, but also the name on our back," Bevell said. "Everything that we do is being evaluated, and you have an opportunity to go out. You need to be able to put forward your best showing, and you need to continue to play and give us everything you have."
2. Play through it. Jaguars rookie quarterback Trevor Lawrence completed 17 of 27 passes for 193 yards and a touchdown with three interceptions Sunday. All three interceptions led to Patriots touchdowns – two in the second quarter and one in the third quarter. "There was a conversation there in the fourth quarter just about if we wanted to pull him out and give reserve quarterback] C.J. [Beathard] an opportunity," [Bevell said. "But really some of these experiences that he is having are experiences that we think that he needs to go through just to continue to get better." Lawrence's touchdown pass came on a 28-yard pass to running back Dare Ogunbowale and cut the Patriots' lead to 50-10 with 3:48 remaining. "We were able to put a drive together there, and we ended up scoring a touchdown," Bevell said. "It ended up working out in our favor. It was important, obviously, that we protect him and do those things in that drive, but I thought it worked out okay."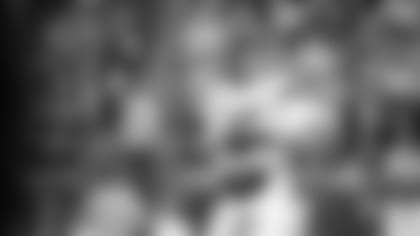 3. Turnover time. The Jaguars continued to struggle with turnovers. They committed three Sunday – the three interceptions by Lawrence – and did not force a turnover. They have a league-low seven takeaways and are last in the NFL in takeaway-giveaway minus-22. "There's a lot of circumstances and things these guys are fighting through, and I'm just asking for them to give me their best at all times," Bevell said. "That's what we're hoping for. It didn't work out for us today. We didn't protect the ball on offense. We couldn't get a stop on defense, and that made it a tough day."
4. No excuses. Credit Bevell and the staff for negotiating a tough week. And credit him Sunday for not using COVID-19 as an excuse. "It's been a rough week, but other teams have had these challenges," he said. "I don't know what it ended up; 20-something guys that we had on the COVID list. Some of the guys fought back hard to be able to get back. Some of them weren't at full health even as they're playing, but they wanted to be out there. They wanted to play. And [General Manager] Trent [Baalke] had a tough challenge as well to put guys on the field that gave us the best opportunity. I thought these guys came out, they played hard. I didn't see them quit. That's what you want from these guys. You want them to continue to keep working."
5. Battling through. The Jaguars entered Sunday with three starting offensive linemen out of the game on the COVID-19 list: center Brandon Linder, guard Ben Bartch and left tackle Cam Robinson. The starting offensive line Sunday: Jawaan Taylor at right tackle, KC McDermott at right guard, Tyler Shatley at center, Andrew Norwell at left guard and rookie Walker Little at left tackle. Lawrence was sacked twice for 20 yards. "It was a tough job," Bevell said. "At the beginning of the week I thought we were only going to have one guy out there from our starting lineup. Andrew Norwell is one of those guys that fought back hard to be able to play for us, and he just barely got a small workout in yesterday, and he came out ready to play today. It is what it is. It's a situation that we had. I thought the guys battled. I thought we did a really fair job of protecting him for the most part of the day. The problem was the turnovers. You could see that we had some continuity in our drives. We were moving the football, but when one ball goes through our hands and we throw them another one, it makes for a tough day."