JACKSONVILLE – The Jaguars lost one of their best players Sunday.
News came in a similar vein Monday.
A day after running back James Robinson sustained a torn Achilles, Interim Head Coach Darrell Bevell on Monday announced that punter Logan Cooke could miss time with a right knee injury. Cooke has been one of the team's most consistent players this season.
"So, we will not have him," Bevell said Monday, a day after the Jaguars' 26-21 loss to the New York Jets at MetLife Stadium in East Rutherford, N.J. "He's in jeopardy of missing a game."
With the team likely to sign a punter as a free agent, Bevell said the player ideally would be able to handle kickoffs. Cooke has handled that responsibility at times in his career, but Bevell said he did so sparingly this season because of a lingering knee issue.
Cooke kicked off five times Sunday before kicker Matthew Wright handled the Jaguars' final kickoff.
"That would be ideal – to find somebody who can kickoff and that can boom them to get them out of the end zone," Bevell said. "We have to continue to search the wires for that."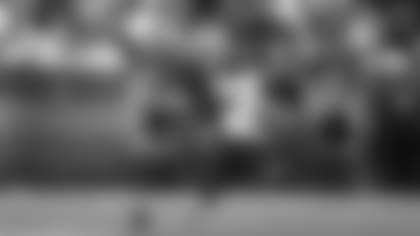 Bevell on Monday also reiterated the significance of the loss of Robinson, the team's leading rusher and who rushed for 1,040 yards as a rookie in 2020.
"It's hard to replace a guy like James Robinson in our offense," Bevell said. "He's such a rock and such a great guy around the team – not only as an offensive player, but just as a leader on our team. That's a big blow. We're going to miss him."
Bevell said a pass from quarterback Trevor Lawrence to wide receiver Marvin Jones Jr. on Sunday's final series Sunday perhaps should have been ruled a touchdown. With the Jaguars trailing by the final margin, Lawrence on second-and-goal from the Jets 5 threw to Jones. Officials ruled him down at the 1, with replays indicating he may have been across the goal line when he made the reception. "We've only seen it from our copies; I haven't seen the TV copy yet – I don't know what that looks like," Bevell said. "The copies that we have … it definitely looked like they should have at least stopped the play and taken a look at it. It's disappointing that they didn't take a look at it. You kind of think that they would. We'll turn it in [to the league office] and see what they have to say." Under NFL rules, all plays in the final two minutes are subject to review at the discretion of officials with coaches unable to challenge during that time. "The red (challenge) flag is in the pocket, but you can't use it in the last two minutes," Bevell said. "That's really the responsibility of the league. On those types of plays, that's what is implemented – for them to be able to take a look at that." Lawrence spiked the ball on third down to stop the clock, then threw incomplete to Jones in the end zone on fourth down.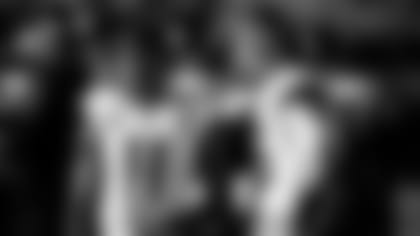 Bevell also on Monday reiterated what he said Sunday – that the Jaguars didn't execute well before the fourth-down incomplete pass to Jones on the final series. He said the Jaguars lined up incorrectly to start the play, with multiple players going in motion. That caused the snap to be near the end of the play clock. "We never all fully got set," Bevell said. "Not something that should happen at that moment in the game and something we have to get correct. To end on a play like that, that is really disappointing."