JACKSONVILLE – He's aware of the record.
Head Coach Urban Meyer also knows the Jaguars must improve, particularly offensively. But he said Monday those issues don't tell the season's entire story – particularly lately.
Meyer, speaking a day after a 23-17 loss to the Indianapolis Colts at Lucas Oil Stadium, said the primary reasons for that are a defense that's rapidly improving in recent weeks and an attitude that was seen again Sunday.
"We're not far off," he said. "I refuse to believe we're far off."
The Jaguars (2-7) after trailing 17-0 in the first quarter, rallied to within 20-17. They took possession with 2:22 remaining trailing by the final margin, but rookie quarterback Trevor Lawrence lost a fumble at the Colts 45 trying to scramble with :50 remaining.
"It's a bunch of street fighters," Meyer said. "We have whatever games left, and we're going to go try to win this one. The hardest thing is that this one stung because our I thought our guys put us in position to win that game."
Meyer said he was encouraged by the Jaguars' second half after a first half that he called "a recipe of getting your tail kicked in."
"There were a lot of encouraging things," Meyer said. "Most importantly, the team is growing."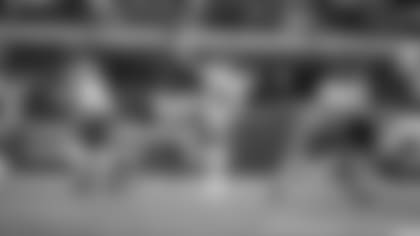 Meyer on Monday also discussed in detail Lawrence, reiterating what he said Sunday – that the No. 1 overall selection in the 2021 NFL Draft was not solely responsible for the offense's struggles Sunday.
"I know that's not what people want to hear, but that's actuality when you really watch film," Meyer said.
The Jaguars, who produced 331 yards and two touchdowns offensively Sunday, struggled at times in the game – particularly in the first half. Lawrence went 3-of-14 for 36 yards during that span and the Jaguars went three-and-out on four of six possessions. They were one-of-eight on third downs during the first two quarters.
Meyer also cited six offensive penalties for the game and missed assignments – including a receiver missing an assignment that turned into a sack.
"It's time tested, and I would be surprised if anyone ever said something different," Meyer said. "People have off days, but when you struggle like we did in the first half it's certainly not a player and it's certainly not a quarterback."
Meyer specified that he was not "absolving" Lawrence.
"I say, 'We,''' Meyer said. "He's part of the 'we.' We have to play better."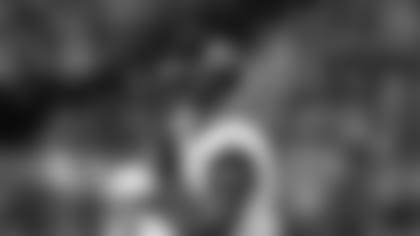 Meyer on Monday praised the Jaguars' defense, which allowed just six points after the first quarter Sunday. "The defense is playing much better," he said of a unit that registered one sack – a 12-yarder by defensive tackle DaVon Hamilton in the first quarter – with eight quarterback pressures.
"Our defensive line and our pressure packages … Hats off to our players and our defensive coordinator (Joe Cullen)," Meyer said. "I think they're really doing a good job." Meyer cited defensive end/linebacker Josh Allen, defensive lineman Taven Bryan, linebacker Myles Jack and defensive lineman Malcom Brown. "I could keep going on and on," he said. "They're playing well." Meyer added, "Our pass defense is really much-improved. It was not very good early [in the season], but a lot of guys are playing pretty good back there."
… Meyer said a first-quarter blocked punt returned for a Colts touchdown occurred because of a missed assignment on the line's left side, adding that it was not the responsibility of "personal protector" Andrew Wingard. "He tried to save it, but it wasn't him," Meyer said of Wingard.
… Meyer on running back James Robinson, who rushed for 57 yards and a one-yard touchdown on 12 carries while playing through a heel injury that kept him out of a victory over the Buffalo Bills the previous week: "He felt it a little bit. He's getting better. He's a tough cat. He's fighting through some stuff that some guys probably wouldn't fight through. But he ran really hard."
… Meyer on wide receiver Jamal Agnew, whose 66-yard touchdown run on an inside handoff Sunday marked the Jaguars' longest offensive play of the season: "You list the players with big-play potential. He's one and one-a. That's why we put that in for him. We don't have enough big plays. He's not a guy we counted on on offense that much. He's become that guy." Agnew now has the Jaguars' three longest plays of the season – a 102-yard kickoff return for a touchdown against the Denver Broncos in Week 2, a 109-yard return with a missed field goal against the Arizona Cardinals in Week 3 and Sunday's touchdown run.