JACKSONVILLE – The focus remains, even without results.
That has been the story of the Jaguars' running game this season – and it remained a story Wednesday as the team began preparing for Sunday's game against the Houston Texans.
Head coach Urban Meyer on Wednesday described his frustration with the area.
"Big time," Meyer said as the Jaguars (2-11) prepared to play the Texans (2-11) at TIAA Bank Field Sunday at 1 p.m.
Meyer discussed multiple Jaguars-related topics during his weekly Wednesday media availability, also discussing the overall struggles of an offense that has scored 9.1 points a game in seven games since the team's Week 7 bye week.
The Jaguars lost 20-0 to the Tennessee Titans Sunday, their first shutout loss since 2009. They have produced 200 yards or less offensively in four of the last six games.
"I obviously spend every waking moment about that," Meyer said.
A major focus when he spoke Wednesday: The run offense, with the Jaguars on Sunday rushing just eight times for eight yards. One of those runs was a one-yarder by quarterback Trevor Lawrence, and running back James Robinson – a 1,000-yard rusher as a rookie last season – rushed six times for four yards.
Meyer was asked if he had discussed the situation this week with offensive coaches.
"We've had that conversation – for us to be successful, for us to win, we have to be a balanced offense," he said. "That's my belief for 20 years being a head coach. You have to have balanced. We're not having that. Sometimes, we abandon it maybe too soon. We've had that conversation, but you also have to be efficient running the ball and we lacked that efficiency on Sunday."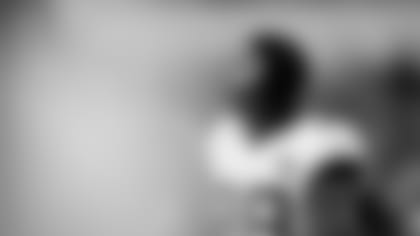 Meyer, when asked if there were options to attempt offensively moving forward, cited the team's effort in recent weeks to play with more tempo. He said the Jaguars played more two-minute offense at the request of players.
"We're trying," Meyer said. "It's not being effective right now, but when you talk about trying and looking at different things – and spending time on Monday and Tuesday night until late hours, trying to put the puzzle together, who's healthy and who's not healthy … we're trying."
Meyer on Wednesday was asked about the possibility of playing rookie safety Andre Cisco and offensive tackle Walker Little more extensively in the final weeks of the season. He was asked if he wanted to see what such players could do with extended playing time. "I do," he said. "We all do. But I'll tell you what we need. We need a win. We need a win. This organization needs a win. These players have worked so darned hard." Meyer said he had no plans to sacrifice the chance of winning to get a look at young players. "I would never do that," he said.
Center Brandon Linder should play Sunday after missing a loss to the Tennessee Titans this past Sunday with a back injury, Meyer said Wednesday. Meyer called Hyde "day-to-day." "We should be healthier for this one," Meyer said. …
Meyer: "We just need a complete complementary game. That's the essence of this great game, is complementary. How do you take care of each other? You stick together at all costs."