On Monday, they changed play-callers.
Brian Schottenheimer, the Jaguars passing-game coordinator through the first 14 games of the season, will call plays beginning Sunday. Darrell Bevell, the offensive coordinator for the first 13 games who called plays as interim head coach this past Sunday, announced the decision Monday.
"I'm super-confident in him; I have total, 100 percent confidence he will do a great job," Bevell said Monday, a day after the Jaguars' 30-16 loss to the Houston Texans at TIAA Bank Field.
The Jaguars (2-12), who have averaged 10 points per game since a Week 7 bye, scored one touchdown Sunday and haven't scored a touchdown to take the lead or with the lead since Week 6.
Bevell said last week he planned to call plays against Houston because he took over for dismissed Head Coach Urban Meyer late in the week, adding at the time that he would decide after the Texans game how to progress moving forward.
"I think it helps us in a lot of ways," said Bevell, adding that he discussed the move with General Manager Trent Baalke. "No. 1, it lets me take more on of the head coach role, what I'm being asked to do with that added responsibility."
Schottenheimer, who like Bevell is in his first season with the Jaguars, has 12 seasons experience as an NFL offensive coordinator – six with the New York Jets (2006-2011), three with the St. Louis Rams (2012-2014) and three with the Seattle Seahawks (2018-2020).
Bevell noted that he and Schottenheimer had worked together game-planning through the first 13 games.
"I love working with him each and every day," Bevell said. "We've spent enough weeks together to know the ins and outs of it with each other in terms of what we like and things we want to go do. I've basically told him it's his deal. I'm turning it all over to him and he'll put his own personality on it. There's not going to be drastic changes, but it will be his personality and it will look different."
Bevell said he expects Schottenheimer will call plays from the upstairs booth. Bevell called plays from the upstairs booth in the first 13 games of the season, but was on the sidelines Sunday.
"It's not 100 percent yet, but I believe that's where he'll end up going," Bevell said.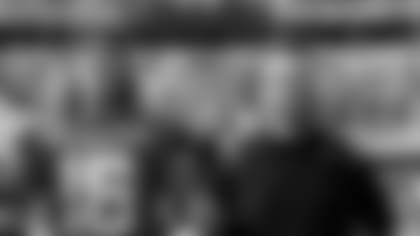 Bevell on Monday also addressed the progress this season of Trevor Lawrence, praising the rookie quarterback for his handling of multiple off-field distractions – drama that included last week's midweek dismissal of Meyer.
"The NFL season is hard enough just being a rookie and playing the position that he gets to play," Bevell said. "There's a lot of responsibility on his shoulders. Anytime you add anymore distractions or outside interference into that it adds to that. I like the way he has handled it. I think he has been a true professional about it.
"He continues to work and has been about his business each and every day. I'm really proud of what he's done over the time he has been here."
Lawrence, the No. 1 overall selection in the 2021 NFL Draft, has thrown nine touchdown passes with 14 in interceptions. He has thrown one touchdown pass in the last seven games.
"It's a grind," Bevell said. "That was the one thing when you looked at him at Clemson that you really liked – that he was very poised under pressure. He has been in some big moments. He has come here and done the exact same thing."
The Jaguars will play the New York Jets at MetLife Stadium in East Rutherford, N.J., Sunday at 1 p.m.
Bevell said he plans to hold in-person meetings with players and coaches this week. NFL COVID-19 regulations allow those meetings providing participants are masked and socially distanced. "The way we've been able to set up the building, we can get these guys here in person," Bevell said. "You really want to be around them, feel the camaraderie and have the eye contact and be better focused. I want to get these guys here and have them in the building. We'll be set up a little bit different here these next few weeks, but they will all be here in the building."
Safety Rayshawn Jenkins will be placed on injured reserve with a broken ankle sustained Sunday, Bevell said Monday. Rookie Andre Cisco and second-year veteran Daniel Thomas rotated in Cisco's place while in base defense after Jenkins' injury, and Bevell said that likely will continue. Bevell also said left tackle Cam Robinson will be day-to-day with a neck strain sustained Sunday and that running back Carlos Hyde remains in the concussion protocol after missing Sunday.