JACKSONVILLE – The news at running back was positive for the Jaguars Friday.
It wasn't that way in the secondary.
Starting running back James Robinson is expected to play Sunday despite ongoing heel/ankle issues, but starting cornerback Shaq Griffin will miss Sunday with a concussion sustained this past Sunday against the San Francisco 49ers.
Meyer, speaking during his final media availability of the week as the Jaguars prepared to play the Atlanta Falcons at TIAA Bank Field Sunday at 1 p.m., also confirmed that Robinson is expected to play Sunday. He was listed on the final injury report of the week as participating full in the team's walk-through practice Friday.
Robinson, who has rushed for 568 yards and seven touchdowns on 112 carries this season, has rushed for 86 yards and two touchdowns on 24 carries in the last two games. He sustained the heel injury October 31 against the Seattle Seahawks and missed the next week's victory over the Buffalo Bills before playing the last two games after being questionable on the injury report entering the weekend.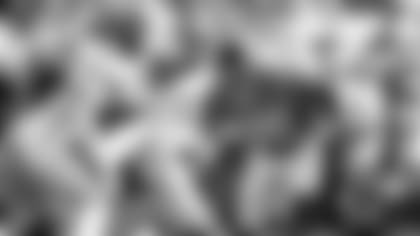 "I think it's a gradual [process]," Meyer said of Robinson's return to 100 percent from the injury. "He has practiced a little more. Two weeks ago, he didn't practice at all. Last week, minimal practice and now he's practicing some. It's just a pain threshold thing.
"A guy like James, you could see last week he just didn't have the same juice he normally he has. That's going to come the healthier he gets."
Meyer on Friday also said that rookie Tyson Campbell, the starting outside corner opposite Griffin, is expected to play.
"He's good to go," Meyer said.
Meyer also said that center Brandon Linder and tight end James O'Shaughnessy, each of whom was designated eligible to return from injured reserve last week, are expected to be activated for Sunday. Linder has been out since sustaining ankle and knee injuries in a Week 5 loss to Tennessee and O'Shaughnessy has been out since sustaining a high-ankle sprain in a Week 2 loss to Denver.
"That's the plan," Meyer said, when asked if the pair will be active Sunday.
All Jaguars players other than Griffin listed on the injury report this week were listed as working full Friday: Wide receiver Tavon Austin (shoulder), punter Logan Cooke (left knee), rookie safety Andre Cisco (groin), linebacker Myles Jack (knee) and linebacker Dakota Allen (shoulder).
Meyer: "The biggest disappointment to me [offensively] are the self-inflicted errors – whether it be penalty, a dropped pass, a missed assignment. That's obviously not what I envision or what we expect. But the style of offense … other than the fact that we're not having great success, I like the direction. A combination spread and pro style … I think that's what the future for [rookie quarterback] Trevor [Lawrence] is and I anticipate we'll get better."