JACKSONVILLE – He rarely talks about himself, and that won't change.
But what Jaguars veteran right guard Brandon Scherff will say when discussing last season was that it wasn't easy personally – but that he's darned glad he got to experience it.
"We just kept playing through it and we had a lot of fun," Scherff said.
Scherff, speaking Thursday after a relatively light Day 8 Jaguars 2023 Training Camp practice at the Miller Electric Center, was referencing an abdomen injury that had him listed as questionable the final four weeks of the regular season and into the postseason.
Scherff on Thursday said he is looking forward to 2023 rather than back to 2022, adding: "It's the most games I've ever played with an injury like that."
Offensive line coach Phil Rauscher on Wednesday called Scherff a "model pro" for the Jaguars' younger offensive linemen, adding that Scherff's approach to a serious injury that would have sidelined many players "showed the young guys what it takes."
"We were making a playoff push right there and he definitely wasn't a hundred percent," Rauscher said. "At the end of the day, he showed everybody how important this game is. That was leadership right there. It was unbelievable."
Scherff, a five-time Pro Bowl selection with Washington who signed with the Jaguars as an unrestricted free agent last offseason, participated fully throughout the offseason and has practiced full throughout training camp. He said he never hesitated to play through his injury.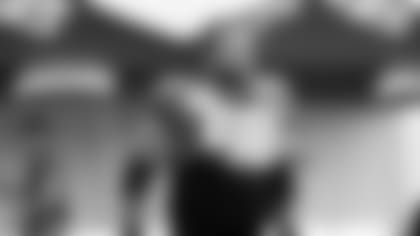 "I'm living my dream out still," he said. "I love playing football, so if I can be on the field and not do more damage to my body, then I'm going to do it. So, if the training staff or the doctors say go ahead and do it ... I had a conversation with [Head Coach] Doug [Pederson]. I said, 'I want to go.' He said, 'Sounds good.'
"It was something I had to push through every day and Doug did a great job at allowing me to practice when I needed to practice. They had a nice plan for me to get through the week.
"It was a lot of fun and I'm glad I did it."
Scherff said he is in a good space mentally and physically entering '23 camp, and that his hopes are high for the Jaguars entering his ninth NFL season.
"Football is always going to be fun," he said. "I still feel like a kid. The way we left off last year, we kind of have a sour taste in our mouth. Nobody expected us to get to where we got. We just all believed in ourselves and didn't listen to the outside noise. We just have to continue to take what they tell us today, don't make the same mistake twice and just keep stacking days."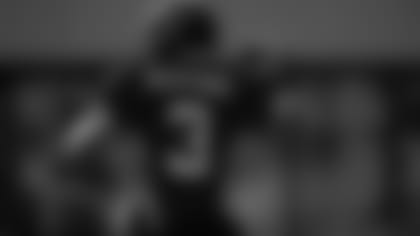 Here's a look at Thursday's practice:
The Jaguars worked without full pads Thursday after two consecutive padded practices, with many first-team players – including quarterback Trevor Lawrence – practicing sparingly. That made Thursday a relatively light day for highlights, but perhaps the day's biggest play came when quarterback C.J. Beathard threw a deep post down the middle of field to wide receiver Kendric Pryor. The second-year veteran caught the pass in full stride for a 40-yard touchdown and one of '23 camp's prettiest plays to date.
Rookie tight end Brenton Strange had a 25-yard reception off a pass from backup quarterback C.J. Beathard…
Wide receiver Eliah Cooks had a leaping reception in the middle of the field late in practice…
Running back Tank Bigsby continued a nice camp, showing good speed after two strong runs…
Rookie Parker Washington had a 20-to-25-yard reception from Beathard…
Reserve linebacker Shaq Quarterman registered two interceptions, one each off Beathard and third-team quarterback Nathan Rourke…
Starting cornerback Darious Williams registered two pass breakups…
Reserve linebacker Caleb Johnson intercepted Rourke late in practice…
Second-year cornerback Montaric Brown returned an interception off a deflected pass for a touchdown…
Left guard Ben Bartch (knee) and defensive lineman Dawuane Smoot (Achilles) remain on the Physically Unable to Perform list to start camp.