JACKSONVILLE – Trevor Lawrence is ready for some normal.
"We've got to flip the page," he said.
Lawrence, the Jaguars' rookie quarterback, covered a slew of topics immediately after a 30-16 loss to the Houston Texans at TIAA Bank Field Sunday – the team's sixth consecutive loss and the sixth consecutive game in which they had not led.
Among them: the need to continue improving offensively, though the No. 1 overall selection in the 2021 NFL Draft said he saw progress on that front Sunday.
"I thought we moved the ball a lot better on offense today, took a step in the right direction," Lawrence said of a Jaguars offense that produced 296 yards offense after being held under 200 yards in each of the last two games.
But a topic, too, when Lawrence spoke to the media Sunday was the same topic that dominated this past week and recent weeks around the Jaguars: Former Head Coach Urban Meyer, who was dismissed last Wednesday and replaced on an interim basis by former offensive coordinator Darrell Bevell.
Lawrence last Wednesday had expressed a need to eliminate drama around the organization. He was asked Sunday if he looked forward to perhaps the first week in some time without it.
"Yeah, it'll be nice," he said, noting that the Jaguars (2-12) will visit the New York Jets (3-11) at MetLife Stadium in East Rutherford, N.J., Sunday at 1 p.m. "Going into New York this coming week, we've got to put together a great game plan and go get a win. It'll be nice just to move on and to go into this week somewhat normal. I think that'll be good for us, but we've just got to keep that focus."
"I know we will, but we've really got to attack this week."
Lawrence completed 22 of 38 passes for 210 yards with no touchdowns and no interceptions Sunday. He has thrown one touchdown in the last seven games.
The Jaguars started Sunday's game with two of their better drives in recent weeks, driving 79 yards for a first-drive field goal and 75 yards for a second-drive touchdown. They were held to 10 yards or less on six of their next eight drives.
"I'd just like to see us be more consistent," Lawrence said of the objective for the final three games of his rookie season. "Today, I thought the first half was really good. We didn't come away with as many points as we would have liked. I thought we should have finished some of those drives, but we were moving the ball really consistently, and then the second half started out bad, then got a couple drives and then just didn't finish well. We've all got our part, and we've just got to take ownership of it and go be better. That's what I'd like to see the next few weeks, and it starts with all of us."
He added, "It was nice to see us moving the ball again like we were earlier in the year. That was a step in the right direction, but we've got to finish."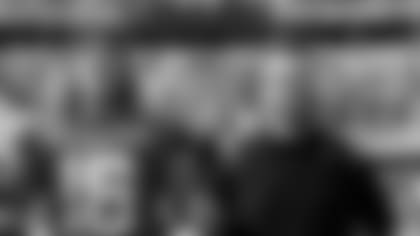 Among the odder plays Sunday came when Jaguars defensive lineman Dawuane Smoot was penalized for unsportsmanlike conduct for interfering with an official. Smoot made contact with an official near the sideline following a 48-yard punt return by Jaguars wide receiver Jaydon Mickens, taking 15 yards off the return and giving the Jaguars a first down at their 34. "What the official told me was on the return before the play was finishing, Smoot ran on the field," Bevell said. "He said he ran right into him, said he ran into him hard. I didn't see it. He said it wasn't just a graze, knocked into him pretty hard, so he felt like he had to call that. That was the explanation." Bevell added, "That's just one of the things you talk to the guys about. We can't play bad football. The guy on the sideline running on to the field is not good football."
Lawrence: "Coach Bev and Coach Meyer are different personalities, so it's very different. But I thought the guys just handled it well, were excited, ready to play. Had a lot of energy. Obviously didn't turn out the way we wanted it to, but we had our chance. I thought all the guys were ready."