JACKSONVILLE – The Buffalo Bills brought the NFL's highest-scoring offense and No. 1 overall defense to town Sunday with a chance to further establish themselves as the AFC's best team.
Instead, what happened was one of the 2021 NFL season's biggest upsets.
The Jaguars played above the Xs-and-Os, turning what on paper seemed a mismatch in favor of the Bills into one of the best defensive performances in franchise history in a 9-6 Jaguars victory at TIAA Bank Field.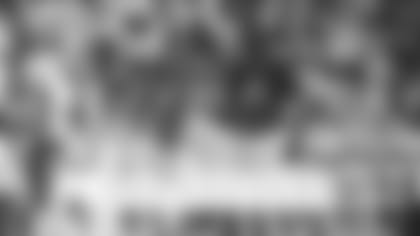 "The great defense piece is what saves the day," Jaguars Head Coach Urban Meyer said. "When you have injuries on offense, you have a young quarterback, you have this, you have that, great defense is how you win games and how you complement each other, and I thought today was a perfect example of that."
The Bills moved down the field on each of their first two drives Sunday but a surging Jacksonville defense – which played pretty well for three quarters in Seattle last Sunday – kept them out of the end zone. On their remaining seven drives of the game, the Bills committed three turnovers, punted three times and ended the game by turning the ball over on downs.
The Jaguars sacked Bills quarterback Josh Allen four times and hit him a dozen more. He threw two interceptions and lost a fumble on a critical drive with the Bills nearing a game-tying field goal. The Jaguars shut down the run, didn't every let All-Pro receiver Stefon Diggs into any kind of rhythm and held a team that had scored an average of 36 points in its last seven games to two field goals.
It was a dominant display by a defense that statistically has been anything but this season, ranking near the bottom of the league in total yards, points allowed, third down defense and takeaways.
"I feel like now, I feel like we believe in each other," cornerback Shaq Griffin said, who shadowed Diggs much of the game. "I speak about it a lot, but it's true and I feel like that's half the battle. Trusting someone is going to do exactly what they need to do, coaches trusting players, players trusting the coaches that we're all going to be on the same page. I feel that's the reason why it's turned around."
The Jaguars defense played its most complete game of the season. They gave the offense extra possessions with three takeaways after forcing just two in the first seven games. Their pass rush was relentless, and Allen found himself with the ball in his hands a lot longer than he normally would because a secondary that had been porous in recent weeks was suddenly solid.
"I feel like we're finally figuring it out," said defensive end Dawuane Smoot, who was part of a teal wave that seemed to crash over Allen on every play. "The back end is finally finding different calls and different zones and different man schemes that work for them. I feel like they really balled out today and that's a real credit to all of our rushing attempts today."
They Jaguars will need a similar performance next Sunday in Indianapolis against a Colts team that is nearly as high-scoring as the Bills and with the NFL's No. 2 running back in Jonathan Taylor. The sentiment from every defensive player was exactly the same on Sunday.
"We've got to build on this, we're going to build on this," Jaguars defensive end/linebacker Josh Allen said after the most complete game of his three-year NFL career. "When we are on our stuff, we can be a really great defense and it showed today. Our defensive line can go against any offensive line any time of the week and stop any run, stop any pass if we do what we need to do.
"Hopefully we can capitalize and get better."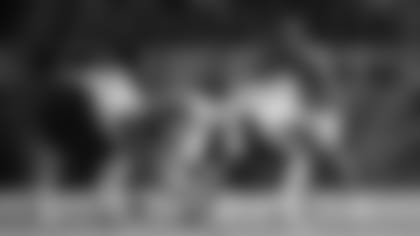 Jaguars quarterback Trevor Lawrence sustained what Meyer called a low-ankle sprain late in the second quarter. He was X-Rayed and returned before the end of the drive. Asked how far his heart dropped when he saw Lawrence on the ground, Meyer said: "Just like everyone in that stadium. You don't want to see that for a young player." Lawrence afterward said, "I'm feeling a little bit better, we scanned it, nothing concerning there. We'll see how it feels tomorrow, the rest of the week. I'm sure it's going to be sore, but I'll get a bunch of treatment and try and get back healthy."
Jaguars defensive lineman Taven Bryan registered two of the Jaguars' four sacks Sunday, marking the fourth-year veteran's first two sacks of the season. The sacks were notable for being part of a dominant performance by the defense. What Bryan did to celebrate after the sacks was notable, too – dropping into a cross-legged pose he called the "campfire." Bryan, a first-round selection by the Jaguars in the 2018 NFL Draft, said the pose had no special meaning. "I just thought it would be fun," he said. "It's a fun deal to do." On his breakout game, Bryan added, "I just think it's a good start. "We'll see what next week brings me." Smoot said of Bryan, "Taven's a dog at the end of the day. There's a reason why he went in the first round, if you just make him go forward no one is going to stop him and that's what he did. He had two sacks, unbelievable and I'm happy for him for sure."
Kicker Matthew Wright not only converted three of four field goals Sunday, he took over kickoff duties for the first time this season. Punter Logan Cooke had handled kickoffs during the first seven games of the season. "That's an injury waiting to happen, if you have our punter kickoff too many times," Meyer said. "Our kickoff unit wasn't very good today. So, we've got to get that fixed." … Rookie left tackle Walker Little made his first career start Sunday, with Meyer saying left tackle Cam Robinson – the starter in Weeks 1-7 – had his back "lock up" during pregame warmups. Walker was a second-round selection in the 2021 NFL Draft. "Walker came in and against the top defense in the NFL really hung in there," Meyer said. … Meyer said he thought running back James Robinson would play Sunday up until the second-year veteran warmed up for the game. Robinson had been listed as questionable on the final injury report of the week after missing Wednesday and Thursday practice with a bruised heel sustained last Sunday at Seattle. "We should have him back next week."