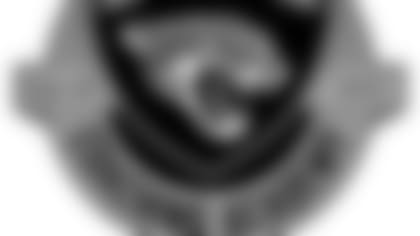 ](http://www.nfluk.com/events/jaguars-academy.html "Jaguars Academy - Player Registration")

The Jacksonville Jaguars are offering amateur players in the UK and Europe aged between 18-24 the chance to train like NFL professionals by signing up to the three-day 'Jaguars Academy.'
The three-day event will be hosted in the UK from July 14-16. The Jaguars Academy will also offer a one-day training day course for amateur American Football coaches on July 17.
Professional Jaguars coaches, joined by some special Jags alumni, will be flying over to the UK to host the residential training academy where they will help players in the UK take their game to the next level.
The Jaguars Academy will offer world-class coaching in key offensive and defensive positions.
The Jaguars Academy will be suited to amateurs who currently play American Football and who are interested in improving their game and also showing off their skills in front of Jaguars staff.
Full sign-up, cost and venue details will be revealed later but interested players from the UK and Europe are being asked to register their interest ASAP online by visiting the online sign-up page to register their details now.
Along with the academy for players there will also be a UK-based one-day coaching clinic for amateur coaches on Sunday, July 17. The day will be tailored to UK and Europe-based coaches looking to experience NFL-level coaching first-hand with a view to bettering their ability to pass on knowledge and improve player and team performance.
With more detail on cost and venue to follow, coaches should register their interest in the coaching clinic by clicking here and follow the instructions.