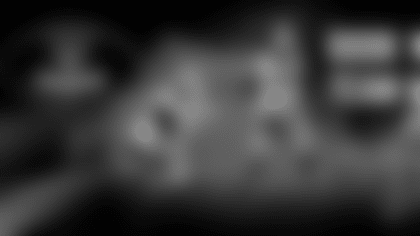 ](http://www.jags-se7ens-cup.com "Jaguars Se7ens Cup")

The Jacksonville Jaguars' inaugural Jaguars Se7ens Cup will be kicking off in London on Saturday October 8 with everyone encouraged to enter a team and try their chances at being crowned champions.


The non-contact seven-on-seven flag football tournament will host four regional heats for the South East, Midlands/Wales, North and Scotland before a national final at Fulham FC's Craven Cottage on November 5. The winners of the national competition will receive tickets to the Jaguars next International Series game at Wembley Stadium in 2017.
The four regional competitions will be:
London: Wimbledon Park – 8th October
Edinburgh: Edinburgh University – Peffermill Fields – 15th October
Birmingham: Birmingham University – Metchley Park – 22nd October
Manchester: Manchester Metropolitan University - Platt Lane Sports Complex – 29th October
London Final: Fulham FC's Craven Cottage – 5th November
The tournament is suitable for players aged 18 and above with any experience of American Football – you must enter as a team of 7-10 people, there are no individual places, so get a team together and sign-up at www.jags-se7ens-cup.com
Each regional tournament has space for 16 teams with an entry fee of £150 per team (the equivalent of £15 per person for a team of 10). The entry price includes an exclusive Jaguars Sevens t-shirt specially made for Jaguars Sevens competitors. Each team is guaranteed to play at least four games.
Referees will be provided by the British American Football Association.
Along with the action on the field, the Jaguars will look to create a festival atmosphere in order to bring the best of the NFL to both competitors and spectators. Free JagTag sessions will be running throughout so come along cheer on your friends and get involved.