JAGS EXTEND WEMBLEY DEAL FOR FURTHER FIVE YEARS!
Today brought great news for Jags fans in the UK as the NFL announced it has extended its agreement to play regular-season games at London's Wembley Stadium for an additional five years.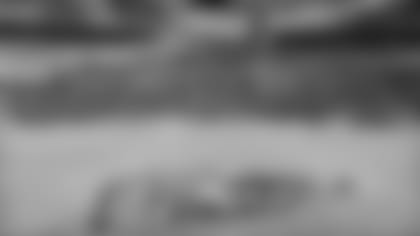 The Jags will continue to play at Wembley every year throughout the agreement, ensuring that their ever-growing UK fanbase will continue to be able to watch their team annually in London.
The Jaguars' home game against the Buffalo Bills was the 13th NFL game played in London and also marked the one-millionth NFL fan through the turnstiles.
"Our four-year London initiative has been every bit as rewarding as we anticipated, certainly in large part to the league's commitment to the UK and the world class experience that Wembley Stadium has provided the Jaguars, our fans and our partners," said Jacksonville Jaguars owner SHAD KHAN.  "Our interest in extending our agreement to play a home game each season in London is nothing new.  So, we're very happy to make it official today.  This is great news for the Jaguars and the stability of the team in Jacksonville, which has come to embrace London as our home away from home."
"This new agreement extends a very successful, long-term relationship," said MARK WALLER, NFL Executive Vice President of International. "It is very exciting to be making this announcement in the same week that we will reach one million fans for the International Series in London."
"We are very appreciative of the Jaguars extending their commitment to the UK market, which emphasizes the club's and league's strong ambition to continue to grow the fan base for NFL football beyond the borders of the United States."
The Jags are in the third year of a four-year commitment to play one home game in London per year and have extended that agreement through 2020.
Since introducing International Series games in 2007, the NFL has achieved accelerated growth in the UK.  Sunday viewership of NFL games has more than doubled and the Super Bowl audience has increased more than 75 percent.  The league also has developed new and stronger business partnerships and according to internal research, has a UK fan base of more than 13 million.
Participation in amateur football in the UK has risen by approximately 15 percent per year since 2007, with the latest figures showing that 40,000 people age 16 or older play regularly.  The Jaguars recently launched their JagTag grassroots campaign to introduce a simplified, easy-to-play version of touch football that can be played by all ages and abilities (visit www.JagTag.co.uk).