JACKSONVILLE – The sun sparkled early Wednesday – and all else around the Jaguars did, too.
This was Day 1 of Jaguars 2023 Training Camp, the first training camp at the Jaguars' new state-of-the-art football facility. Football was not only back in much-anticipated fashion in downtown Jacksonville, it was back in a shiny, modern and spacious structure – and that was good.
"This is why you're in this business, for days like this."
The Jaguars worked for an hour and 20 minutes Wednesday with no pads and limited contact with temperatures in the low 80s. About 2,500 fans attended the Jaguars' first open training camp practice since 2021. The team held closed training camp practices at Episcopal School of Jacksonville in 2022 while the MEC was under construction.
"It felt great; it felt back to normal," Jaguars outside linebacker Josh Allen said. "It's kind of like, 'Yeah, it's time to go,' because now you have eyes on you, you got fans here. You want to play good in front of the fans. I love it."
Fans were energetic throughout, with a loud "Duuuval" early in practice – a moment quarterback Trevor Lawrence called "pretty cool."
"I remember hearing about the plans of this (the MEC), then they kind of started working on it and I was like, 'Ah, that's going to take forever,''' Lawrence said. "Then before you know it, we're already here, we're moved in. We have the best facility in the NFL, the best fans in the NFL. It's cool to be able to share that with the city and to have fans here.
"We're going to have people here pretty much every day, so we're putting it to good use and I know everybody's excited. There's a lot of energy and we're just trying to channel it all the right way and take advantage of our opportunity.
"This is an awesome place."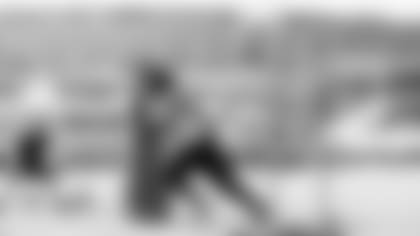 Pederson praised the MEC Wednesday and shared the players' enthusiasm to practice in front of fans. Pederson said each position group will sign autographs after a training camp practice this year, with 100 fans getting an autograph opportunity each day.
"It's a way for us to kind of give back to them because they support us," Pederson said. "I enjoy having them out there."
Pederson was asked the biggest positive of the MEC.
"Space," he said. "To be able to walk outside right onto your practice field or walk indoors to your indoor facility and beautiful big weight room that you can now put the team in, it just makes it easier. But the message too is, 'Let's not get comfortable.' You still have to put in the hard work and the time, but it just gives us the resources now to really focus on ball and not worry about a bunch of other things."
The Jaguars won the 2022 AFC South title, their first division title in five seasons, and Pederson said he addressed expectations for '23 at the first team meeting Tuesday night.
"Really, expectations for us are you have to get better and focus on one day at a time," Pederson said. "We just have to continue to grind."
Here's a look at Wednesday's practice:
Wednesday's practice was comparatively short and non-padded, but you didn't need length or pads to notice wide receiver Calvin Ridley on Day 1 of '23 camp. Ridley, acquired in a late November trade from the Atlanta Falcons, hasn't played since October 2021 after missing the 2022 season because of an NFL suspension – but he showed no signs of a layoff Wednesday. He caught three passes and all three could have been the play of the day – a leaping, finger-tip, 15-yard reception from Lawrence in a 7-on-7 drill; a 20-yard in from Lawrence in 11-on-11 work; and a leaping 25-yard reception from backup quarterback C.J. Beathard later in 11-on-11. "He's impressive," Lawrence said. "Just watching him, the way he runs, there's not many guys like that – especially in and out of his breaks. He's just really crafty, obviously great ball skills and – you haven't even seen it yet because we're not in pads and we're not full contact – but I think after the catch he's really good, too."
There weren't many highlights during Wednesday's short practice, but veteran tight end Evan Engram – who signed a long-term extension late last week – drew cheers with a reception in 7-on-7 and another in 11-on-11. …
Cornerback Tyson Campbell made a nice break on a pass from Lawrence early in 7-on-7 and nearly had the first interception of training camp. …
Wide receiver Tim Jones had a 30-yard reception in 11-on-11 work on a pass from Lawrence, who escaped pressure on the play. …
The Jaguars placed defensive lineman Dawuane Smoot on the Physically Unable to Perform list early Wednesday after re-signing the seven-year veteran this past Friday. Smoot, a third-round selection by the Jaguars in the 2017 NFL Draft who spent his first six seasons with the team, sustained a torn Achilles last December. Ben Bartch, a fourth-year veteran who started the first five games of the 2022 regular season at left guard before a season-ending torn anterior cruciate ligament, also began '23 training camp on PUP. All other Jaguars players practiced full Wednesday. Pederson said he didn't want to place a timetable on Bartch's return, but said "he's progressing really well" and that he could return toward the end of camp.