JACKSONVILLE – He wants more and expects more.
Josh Allen typically is candid in discussing his performance, and the Jaguars' veteran outside linebacker this week discussed his 2022 season to date in a typical fashion. As he sees it, he has played well this season at times.
He just doesn't believe he has done it often enough.
"I absolutely have not been playing to the standard I know I can play," Allen said as the Jaguars (2-6) prepared to play the Las Vegas Raiders (2-5) at TIAA Bank Field Sunday at 1 p.m.
"Consistently bad? I don't feel like I've been consistently bad. I just haven't been consistently making those plays I know I can make – and should make."
Allen, the No. 7 overall selection in the 2019 NFL Draft, leads the Jaguars with three sacks and 12 pressures this season and is second on the team with five tackles for loss. Head Coach Doug Pederson this week called the fourth-year veteran "a good player and a good leader."
"Josh is really valuable to this football team," Pederson said. "He knows there are times he needs to play better and that can be the case for a few guys. That's all part of the longevity of a season. It's the grind of a season and being at your peak every single Sunday. Coaches and players … you can't take plays off, you can't take days off, you can't rest. You just have to keep pushing.
"He knows that and understands that. We expect great things from him."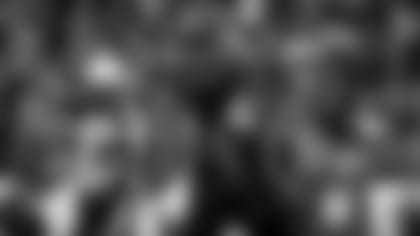 Allen said he expects the same – and that while he has made big plays at various moments this season, he expects more from himself in terms of "being consistent and making the plays that need to be made."
Allen was asked if that stemmed from being the focus of opposing game plans.
"That's got nothing to do with it – what anybody else is doing," he said. "It's something with me, getting my mind right and getting my mind set right and knowing I better whip this guy. It's just really getting back to that.
"I'm not discrediting any tackle that I played against this year. Everybody's done a great job or whatever. But from that standpoint, it's really on me and what I can bring to the game – and what I know I can bring to the game."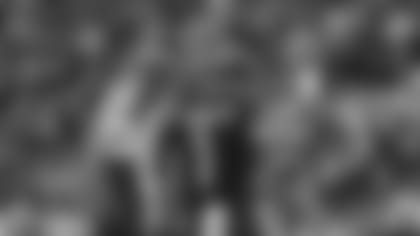 Jaguars running back Travis Etienne Jr. has emerged in the last month as the Jaguars' most consistently productive offensive player. The person perhaps the least surprised about that? Jaguars quarterback Trevor Lawrence, Etienne's teammate from 2018-2020 at Clemson University – and Lawrence this week discussed seeing his longtime friend begin to reach his professional potential after missing his 2021 rookie season with a Lisfranc injury. "Guys on the team knew he was a good player, but had never really seen it because of the injury last year," Lawrence said. "In training camp and OTAs you don't really get to see it, because you're not live. It's not real game tempo, and you don't get that flow of a season to see it week in and week out. It has been cool to see everybody realize like, 'Man, this dude is legit.' I think that's how everybody is feeling right now around the league, and certainly our whole team and staff have a lot of confidence in him and just continuing to put the ball in his hands and let him make plays. That's what he does best, and it has been exciting to watch him." Etienne, who has started the last three games, has rushed for 521 yards and two touchdowns on 92 carries this season – a 6.2-yards-per-carry average. He has rushed for more than 100 yards in each of his last two games with a career-high 156 yards and a touchdown on 24 carries in a 21-17 loss to the Denver Broncos this past Sunday. He has a run of at last 27 yards in five games this season with a run of at least 48 yards in each of the last three games.
Allen on Sunday's matchup with the Raiders: "They're a very talented offense, but their record doesn't show it. I think we're in the same predicament. I think we're a team that has the pieces, but our record doesn't show for that. I think we're a similar team. I think this game is going to be a big game and I think – again – it's going to come down to whoever has the last possession. I think it's going to be one of those tough games and we've got to get our minds right for it."