JACKSONVILLE – The progress is real, and noticeable.
Jaguars quarterback Trevor Lawrence through the first 10 games of the 2022 season is statistically much better than he was as a rookie last season. But the progress goes beyond statistics, teammates and coaches say.
Lawrence's improvement can be seen, particularly in recent weeks.
Pederson, speaking Monday a day after a 27-17 loss to the Kansas City Chiefs, reiterated what he had said immediately after that game – the Lawrence's performance on the road against a perennial Super Bowl contender showed the quarterback's continued growth.
Wide receiver Christian Kirk agreed.
"I think it just comes with maturity and I think also just the feel for the system in general," Kirk said of Lawrence, the No. 1 overall selection in the 2021 NFL Draft. "I think we're all kind of getting there, really knowing the ins and outs of the system, what works, what doesn't work. You're starting to see a common occurrence."
Kirk said Lawrence's increased comfort in his first season in Pederson's offense has enabled Lawrence to check in and out of plays at more naturally and effectively as the season has continued.
"We're 10 games in, so you're able to see how defenses are playing us and just some of the tendencies and different blitzes and coverages," Kirk said. "It's one of the areas that I've seen from him that's been really encouraging, just putting everybody out in the right spots to go out and succeed on that play."
Said Pederson, "I think he's understanding our system better. We're recycling plays a little bit more, so the verbiage and everything is sort of easier to spit out in the huddle than Week 1 or even in training camp. All of that really helps him in his growth and really his development, and it's all starting to come together for him."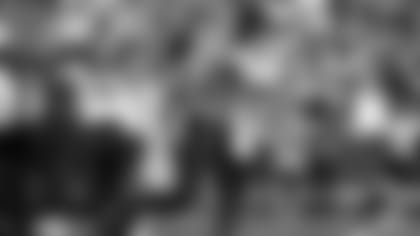 Lawrence completed 29 of 40 passes for 259 yards and two touchdowns with no interceptions Sunday for a passer rating of 106.1 and had a touchdown pass negated when left tackle Cam Robinson was penalized for illegally being downfield. He completed 25 of 31 passes for 235 yards and a touchdown with no interceptions for a rating of 109.0 the week before in a victory over the Las Vegas Raiders.
The back-to-back games with a rating over 100 gives him five for the season.
"This is two weeks in a row now he's really put some good performances out there," Pederson said. "He's just kind of understanding now what we're asking him to do and he's put two good performances back to back. I think what you're seeing is just him learning from mistakes that were made previously in the season, opportunities that we've missed.
"That's a good player that's just taking correction and coaching, and understanding what we're asking him to do, and just being better as a player."
Kirk, who signed with the Jaguars as an unrestricted free agent this past offseason, caught nine passes for 105 yards and two touchdowns against Kansas City. He has 52 receptions for 679 yards and two touchdowns in 10 games this season. "I feel like it is still kind of evolving from where we started at the beginning of the season to the middle of the season to now," Kirk said. "Week in and week out, Doug and [offensive coordinator] Press [Taylor] do a great job of kind of finding different matchups, not only for me but for a lot of other guys on our offense because we are dynamic, and we do have guys that present that. I like how it changes week in and week out based off of what the defense gives us. Like I said, definitely looking forward to building on that in the back half of the season."
Kirk: "Honestly, after Sunday's loss, I was sick to my stomach. You know it hurts you when you put all that into it, then you're not able to come out on the other side. At the end of the day, I'm sick and tired of losing, and I know everyone in this locker room, everyone in this building, wants to win a lot. That's how we work. That's how we approach it. We're going to keep working towards it."
Safety Rayshawn Jenkins: "Going into this bye, I'm just always looking to improve. That's just what it is. Improve, improve, improve – however that may be. I'm just looking to improve and that's kind of where the mindset and headspace of the team is right now."