JACKSONVILLE – Senior writer John Oehser, senior correspondent Brian Sexton and digital reporter/host Ashlyn Sullivan offer quick thoughts on the Jaguars as they prepare to play the Kansas City Chiefs at GEHA Field at Arrowhead Stadium in Kansas City, Mo., Sunday at 1 p.m.
John Oehser, Jaguars Senior Writer
Offensive midseason MVP. We're nine games into the Jaguars' 2022 season – and in today's 17-game NFL season, that's as close as we get to midseason. And when choosing a midseason offensive Most Valuable Player for the Jaguars, the choice here is running back Travis Etienne Jr. – who also qualifies as the team's most pleasant surprise this season. It's not surprising Etienne is good; he was the No. 25 overall selection in the 2021 NFL Draft for a reason. It's also no longer surprising that he fully recovered from the Lisfranc injury that cost him his rookie season. But it's a bit surprising that Etienne is this good – and this complete a back. And this productive. Etienne since moving into the starting lineup in Week 6 has rushed for 456 yards and four touchdowns on 76 carries and he has rushed for 680 yards and four touchdowns on 120 carries for the season. His 5.7-yards-per carry average for the season and his three consecutive 100-yard rushing games are statistical proof of what we have seen in the last month – that Etienne has emerged as not only a big-play threat but a reliable, consistent player who is key to a Jaguars offense that ranks eighth in the NFL in total yards. Impressive stuff.
Defensive midseason MVP. This is a tougher call than offensive MVP – which is fitting because the defense through nine games is to figure than the offense. The unit has been inconsistent in recent weeks and has had issues defending run-centric quarterbacks. The unit also hasn't generated consistent pass rush and issues in coverage on deep routes and crossing routes contributed heavily to the five-game losing streak that ended with Sunday's victory over the Las Vegas Raiders at TIAA Bank Field. We'll go with a tie here between cornerback Tyson Campbell and defensive lineman Dawuane Smoot, with Campbell – a second-year veteran – beginning to emerge as a solid and reliable player in coverage despite struggles at the opposite corner. Smoot, for his part, leads the team in sacks with five; in his sixth NFL season the sometimes-overlooked but always reliable veteran appears on his way to his best professional season.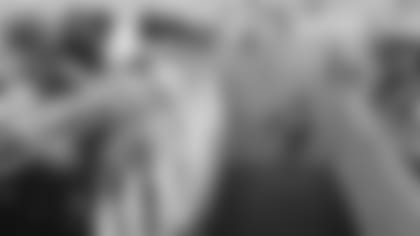 Brian Sexton, Jaguars Senior Correspondent…
Sunday would be the perfect day for Josh Allen to emerge from his slump. The veteran outside linebacker is the Jaguars' most dynamic playmaker on defense, but he has not performed near the level we expect from him – and that he expects from himself. Allen had a dominant, statement game in the Jaguars' win over the Bills and quarterback Josh Allen last November. If the Jaguars are going to find a way to beat the Chiefs, they need Allen to be everywhere Chiefs quarterback Patrick Mahomes wants to be. I was in Kansas City for the AFC Championship Game last January and watched as the Cincinnati Bengals buzzed all around the All-Pro quarterback and never let him feel comfortable. Chiefs fans kept waiting for him to make a play, but by the end of the first half it was clear he wasn't in his normal rhythm. The Bills did the same to him last month and the Colts frustrated him in September. The Jaguars will need all 11 defensive players, of course. But if Allen leads the charge with his speed, change of direction and power the Jaguars give themselves a much better chance of pulling an upset at Arrowhead. Allen has superstar potential and will get a superstar contract, and this would seem to be the perfect game for him to realize it.
I'm excited to watch the chess match between Jaguars Head Coach Doug Pederson and Chiefs Head Coach Andy Reid. You may be disappointed by the Jaguars' 3-6 record this season, but it's hard to miss their improvement from recent years. Pederson knows what he has in his first season in Jacksonville and what he can get from them. I've been impressed with how he calls a game, and how he sets defenses up with personnel and motion. I can't wait to see how he calls the game against the Chiefs and his mentor on Sunday. Pederson played for Reid in Green Bay and Philadelphia, then was his offensive coordinator in Kansas City before returning to Philly. These two men have spent a lot of time together and understand where the other is coming from. The Chiefs have more to work with in 2022, but I expect Pederson to have his team ready to play. Pederson isn't loud or brash, but he has a fiery, competitive streak you can see in his eyes and in the smirk on his face when the right question is asked. I'm looking forward to Sunday.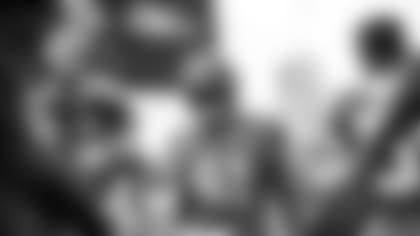 Ashlyn Sullivan, Jaguars Team Reporter…
The Hype. We have talked nonstop this week how the Jaguars will fare against one of the NFL's best teams, particularly about how the Jaguars' defense will attempt to stop the Chiefs' many offensive weapons. I tried during Wednesday's open locker-room period to get some players to comment on traveling to play perhaps the NFL's best team. Players such as defensive lineman Dawuane Smoot and cornerback Darious Williams instead said the Chiefs are a very good team but that they are NFL players just like the Jaguars. The Jaguars' defensive players in particular believe if they don't beat themselves this week they can compete with the Chiefs, and win. Then, hype will just be that, hype.
Second half. Looking at an entire NFL season can be daunting, so players and coaches normally break seasons into quarters – that is, when a season was only 16 games. Now, the Jaguars see the final nine games as the second half of the season – and that they are starting 1-0 after Sunday's win over the Raiders. There is a newfound confidence and motivation in the locker room; they just had to stop the five-game losing streak. These next two games against the Chiefs and Baltimore Ravens are among the most daunting of the season, especially against two mobile quarterbacks – a style against which the Jaguars have struggled this season. They will need this "new-season" mindset to get past these next couple of weeks.