JACKSONVILLE – The Jaguars' starters likely will play extensively Saturday.
Doug Pederson on Monday morning said that's the case even in the wake of multiple injuries along the offensive line – and elsewhere – in the last week, a situation he said does not yet call for additional roster moves.
"It doesn't look like we're going to add anybody at this time," the Jaguars' head coach said Monday before Day 18 of 2023 Training Camp at the Miller Electric Center.
Pederson, speaking two days after a 25-7 Preseason Week 2 victory over the Detroit Lions at Ford Field in Detroit, Mich., addressed multiple injury-related issues. The Jaguars will play host to the Miami Dolphins in the 2023 preseason finale at EverBank Stadium Saturday.
Pederson said the injuries will not change his approach to playing time Saturday, with starters expected to play after not playing against Detroit.
"I'm still in the same mindset," he said. "I can't really worry too much about who gets hurt and this and that. If I do, then people get hurt. I just think you practice and play just like you're getting ready for a regular-season game and our starters need some time together on the field. They'll get that opportunity this week, and I'll monitor it. I'll be on top of that too, so if I need to pull them out, I'll pull them out. Right now, it's still full steam ahead.
"You can't substitute game reps and the feeling of a little bit of pressure and heat from execution. In practice, it's okay to make a mistake because we can correct it on film. In the game, it gets magnified. We just need those guys to play together. If they can play two quarters, I'd love to get a two-minute drive if we could.
"Those are all things that are hard to simulate in practice. We'd love to get the defense in a two-minute scenario in there as well. We'll see how it goes, but they need the time in a game setting and being a home game, too makes it a little easier that way."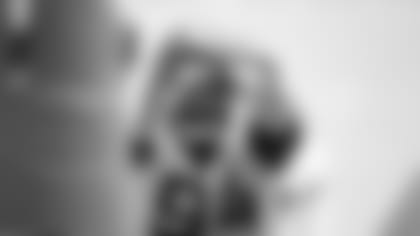 Pederson on the offensive-line injuries:
Josh Wells. The veteran swing tackle sustained an adductor injury in last Wednesday's joint practice against the Lions. "He's going to miss a little bit of time here towards the end of camp," Pederson said.
Anton Harrison. The rookie first-round right tackle and projected starter reaggravated a shoulder last week that has been an issue for much of '23 training camp. Pederson said he did not play against Detroit for precautionary reasons. "He could've played, but I just wanted to not risk further injury there," Pederson said. "He'll be good to go this week."
Cooper Hodges. The rookie seventh-round guard sustained a patellar injury Saturday. "He's going to miss a little time," Pederson said. "He'll miss the rest of training camp and won't play in this last preseason game."
Darryl Williams. The veteran reserve played through a shoulder issue Saturday and is expected to play against Miami.
Chandler Brewer. The veteran reserve sustained a concussion Saturday and is in the concussion protocol. "We'll see where he's at in a couple of days," Pederson said.
Tyler Shatley. The veteran swing guard/center remains on blood thinners this week and out of contact drills after having an atrial fibrillation early in training camp. Pederson said this is the last week for Shatley on the blood thinners.
Blake Hance. The veteran reserve was tested for a concussion against the Lions but cleared during the game.
"Looking at the depth, we're a little thin at the offensive line," Pederson said. "It's something we're going to monitor this week but right now, we're comfortable where we are and some of the guys that we're going to get back in the next few days."
Pederson also addressed defensive lineman DaVon Hamilton, who the team announced late Sunday is dealing with a non-football-related medical issue with his back. The team does not have a timetable for Hamilton's return.
"He's still being monitored by the medical professionals in town and just making sure that he's 100 percent," Pederson said. "I got a text message this morning that he's doing much better and feeling better so he's definitely on the road to recovery."
Pederson also said defensive tackle Foley Fatukasi will not play against Miami because of a foot injury and rookie safety Antonio Johnson will not play against Miami because of a hamstring injury.
Multiple players were out of practice Monday because of injuries.
Defensive lineman Dawuane Smoot (Achilles) remains on the Physically Unable to Perform list to start camp.