JACKSONVILLE – New week, another new experience.
Trevor Lawrence once played on five days rest in college, which he said wasn't so different than normal. He will play on three days' rest this week – the latest really new thing in a season full of them.
"Oh, gosh, it's completely different," Lawrence said with a smile Tuesday.
Lawrence, the No. 1 overall selection in the 2021 NFL Draft, was discussing the short turnaround between Sunday's loss to the Arizona Cardinals and a prime-time game Thursday against the Cincinnati Bengals – his first NFL regular-season nationally-televised game.
"It's like you don't even know what day it is," Lawrence said. "You try to do the same things you do in a normal week. You just have to be a lot more efficient with your time."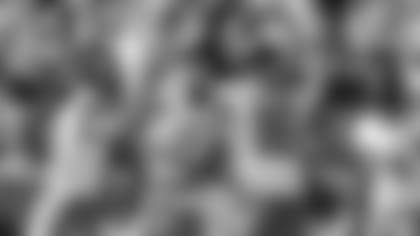 A tight schedule isn't all that's new for Lawrence. He's also experiencing what all NFL rookie quarterbacks experience – more complex defenses and a learning curve at arguably the toughest position in professional sports.
It's a curve Jaguars offensive coordinator Darrell Bevell said Lawrence is handling well.
"You can look around the league, and I'll take our guy every day in the rookie quarterbacks and how they're doing," Bevell said Tuesday as the Jaguars (0-3) prepared to play the Bengals (2-1) at Paul Brown Stadium in Cincinnati, Ohio, Thursday at 8:20 p.m.
"It's a different game for them when they come into the NFL. Trevor's progression has been great. He's doing a great job. He works his tail off. His play is getting better and better."
Lawrence in three starts has completed 64 of 118 passes for 669 yards and five touchdowns with seven interceptions, completing 22 of 34 passes for 219 yards and a touchdown with two interceptions against Arizona Sunday.
"As you watch, and you assess his play, there are things he's getting much better at," Bevell said. "One thing he did a nice job of was getting through his progressions. Last week in a [Week 2 loss to Denver], there were a couple of plays he did that and this week he did it even more."
Lawrence agreed: "I think I've gotten better at getting through all my progressions. I thought I did a pretty good job getting through my reads, not holding the ball too long. I thought I was more accurate. Those are the biggest things."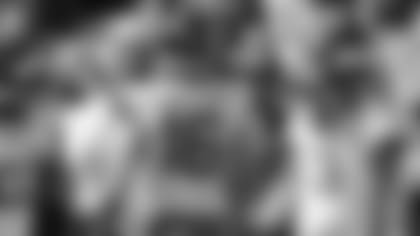 Lawrence said he believed four of his interceptions this season were bad decisions, adding that a little more than one per game was too many.
"I feel like every week I've gotten better," Lawrence said. "I definitely feel the progress. I feel like I'm seeing it really well. I feel good about where I am."
Another area of focus for Lawrence: running. Lawrence, an effective runner at Clemson who rushed just three times for 19 yards in Weeks 1 and 2, ran six times for 27 yards against Arizona – with the expected next-day results.
"I'm still knocking off some of the soreness," he said.
Lawrence was asked what was sore.
"Everything," he said, laughing. "Nothing serious. It was the first game I ran around and took a few shorts – more so than in the other games. So, I'm just a little sore. I'm feeling a little better every day."
Lawrence added, "I thought I did a good job using my legs. I took advantage of most of the opportunities I had. There wasn't necessarily a ton of wide-open scrambles like I could have had in games past. I thought I did a good job keeping the defense honest and making them respect my ability to extend plays and get outside the pocket. I thought that helped us for sure.
"I thought I did a good job getting as many yards as I could and then getting down. Maybe I need to get down a little faster on some of them."
Lawrence joked that Jaguars left tackle Cam Robinson jokes with him whenever he doesn't protect himself fast enough.
"Every time I get hit, he gets mad at me because I didn't go down," he said.
And while protecting himself is just one area in which Lawrence is learning, he said part of him expected his NFL rookie season to be about such lessons.
"Everybody's different and everybody's situation is different," he said. "I'm also not expecting this thing to take a year or two until I start taking care of the ball and playing better. I'm trending that way right now and I'm looking forward to the rest of the season and feel like there's a lot of work for us to do and a lot of games we can win.
"I'm going to accelerate that as fast as possible. I haven't played my best, but I know there's a lot of good football ahead."