JACKSONVILLE – This isn't an all-the-time thing.
Trevor Lawrence made that clear Wednesday when discussing the Jaguars using more up-tempo looks offensively. The Jaguars' rookie quarterback made this much clear, too:
Playing faster offensively definitely is an option.
And it might be a good one.
"It just helps keep the defense on their heels," Lawrence said Wednesday as the Jaguars (2-9) prepared to play the Los Angeles Rams (7-4) at SoFi Stadium in Inglewood, Calif., Sunday at 4:05 p.m.
Lawrence, the No. 1 overall selection in the 2021 NFL Draft, said it felt as if playing up-tempo – less time between plays – helped in a loss to the Atlanta Falcons this past Sunday. The Jaguars, who have scored just over 11 points a game since a Week 7 bye, had three drives of more than 70 yards against Atlanta – the most 70-plus drives they have had in a game since Week 1.
"I like to change tempos on people, and I think we did it 18 times in the game," Head Coach Urban Meyer said Wednesday. "It was very efficient for us. Once again, teams will be more prepared for it. If you run up-tempo, you better be prepared for some kind of pressure now, it's this, so we have to be ready. But it was very successful for us."
Lawrence said offensive coordinator Darrell Bevell and passing-game coordinator Brian Schottenheimer and the rest of the offense "feel really good about" using more tempo.
"Tempo was good for us last week," Lawrence said. "It felt good. I thought that got us in rhythm. The last few weeks, we've kind of been a little stagnant offensively. We've had a few good possessions here and there, but it's not as consistent as we want to be.
"I really felt like last week was the first game in a couple of weeks where we really got in a flow and it felt good. I think tempo helped that."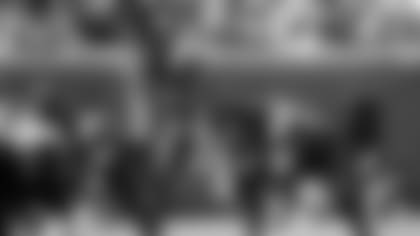 Lawrence emphasized that the approach would be "part of the plan." Playing up-tempo can strain a team's defense if an offense works fast and gives up possession quickly.
"You obviously can't do that the whole game," Lawrence said. "You have to use the clock and you have to play complementary football, but that will be part of the plan."
Meyer this week discussed not only playing a more up-tempo style but using more run-pass-options with Lawrence potentially running more. He rushed for 39 yards on five carries Sunday.
"It felt good," Lawrence said. "That's something I've always done. It's always been part of my game. As I've gotten more and more comfortable with the offense, and as it's adapted, I feel like it's something we've done well all year. We've made a lot of forward progress there. There are obviously other things we have to work on, but I think we're moving in the right direction."
Cornerback Shaquill Griffin (concussion) and linebacker Myles Jack (knee) were among five Jaguars players – all defensive players – missing practice Wednesday. The others: defensive tackle DaVon Hamilton (knee), linebacker Damien Wilson (ankle) and defensive lineman Malcom Brown (toe). Running back James Robinson (heel/knee), cornerback Tyson Campbell (shoulder) and linebacker Dakota Allen (shoulder) practiced limited with punter Logan Cooke (left knee) practicing full.
Center Brandon Linder on the offense: "We do some good things on Sunday. We have to clean up a lot of stuff. That's always something we're working on, trying to click and trying to create that continuity. That's always something we're working on – communication and creating an identity on offense. Every week we're working on that."
Linder: "I'm all about open communication. That's the world's biggest problem, communication – nobody knows how to do it. It's great that as players and coaches we can communicate in an open forum and talk about what's going on and try to solve the world's problems."