Wembley Stadium hosted more than 84,000 fans who were treated to one of the greatest games the International Series has seen as the Jacksonville Jaguars won a thriller against the Buffalo Bills 34-31.
 
The UK's home team, after an amazing defensive performance took them 27-3 up thanks to three turnovers, faced a gut-wrenching defeat in front of their UK fans having gone 31-27 down late in the fourth quarter.

But with the roaring Wembley crowd behind him quarterback Blake Bortles led a drive up the field and found Allen Hurns for a 31-yard touchdown. Cornerback Aaron Colvin broke up the Bills' final pass to spark wild scenes on the touchline and in the stands.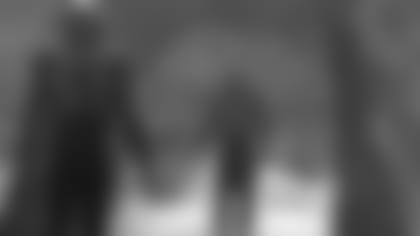 The Jags had arrived in London early Friday morning for their third visit in as many years. Just the day before the NFL had announced the Jags would be extending their commitment to play in London until 2020 and plenty of their growing fan base were ready to greet them.
Around 200 lucky competition winners were given entry to Allianz Park in North London to watch their team train on the Friday and following the session both players and coaches headed out to meet and greet their UK fans.
Team stars Paul Posluszny and Allen Hurns spoke with the media and had their columns printed on the Independent website and Mail Online giving an interesting insight ahead of the game against the Bills.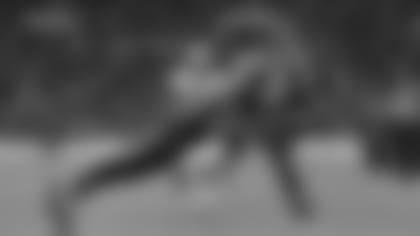 After a well-earned rest Friday night the players were given a walk-through around Wembley on Saturday and arrived at their locker room where UK Jaguars fans had sent in personal messages to each player which were hung up on their lockers.
Gus Bradley then led a group of players including Julius Thomas, Allen Robinson and Jared Odrick to NFL on Regent Street where they addressed the huge crowd assembled at the annual central London event. Jaguars fans were out in force to show their support ahead of the Wembley game.
And following the amazing win at Wembley the team were able to jump on their flight back to Florida in a great mood as they enter the bye week – and the UK team prepares to do this all again next year.