JACKSONVILLE – Life comes at you fast in the NFL. Here's how fast it came for Matthew Wright:
He was very much an NFL unknown three weeks ago.
He was still pretty unknown a few days ago.
Meyer made that announcement a day after a 23-20 victory over the Miami Dolphins at Tottenham Spurs Stadium in London, England, Sunday. Wright converted three field goals in the game – including a 54-yarder with 3:40 remaining and a 53-yarder as time expired.
That was the first time in NFL history a kicker made two-50-yard-plus field goals in the last four minutes of the fourth quarter. The 53-yarder snapped the Jaguars' 20-game losing streak, and Wright on Wednesday was named the AFC Special Teams Player of the Week.
It also made Wright, a 25-year-old kicker from Lancaster, Pa. who played collegiately at the University of Central Florida, something of an overnight star.
"Lots more followers, lots more interactions on social media]," [Wright said Wednesday. "It's cool. I'm not a huge social-media guy. I try to stay off it as much as I can. I don't think it helps me in any way. But yeah … it's really cool to kind of get noticed."
Wright received a game ball after the game.
"I think it's in my trunk right now," he said shortly before leaving for the Jaguars' four-day bye-week break Wednesday. "I'm about to head back to Orlando. I've got a little setup in Orlando, so I'll put it up there."
If Wright isn't huge on social media, neither is he that big on public speaking. Meyer joked Sunday about Wright's low-key nature – adding that after Wright spoke to the team following the game, he had to make him speak louder "because no one could hear what he said."
Wright recalled the story Wednesday.
"Yeah, I think I said like 30 words and apparently no one heard any of them," he said. "I'm just not a huge talker, so that's not really my favorite thing, but if he wants me to do it, I'm going to do it."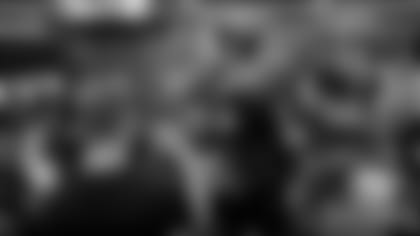 Wright's path to his heroic day in London – and to the Jaguars' kicker position – was a long one.
Wright, who initially signed with the Pittsburgh Steelers as a collegiate free agent following the 2019 NFL Draft, was waived by the Steelers that August. He was selected by the Tampa Bay Vipers in the 2020 XFL Draft and released in training camp the following January.
He re-signed to the Steelers' practice squad in December, playing three games for Pittsburgh that season and converting all four field goals with all seven extra points. He signed with the Detroit Lions this past offseason and was waived on August 10.
The Jaguars signed Wright to the practice squad September 27, a day after kicker Josh Lambo missed two of three extra points. Lambo, who also missed his first three field goals this season, missed practice twice that week for personal reasons. Wright made three of three extra points in his place in a Week 4 loss to Cincinnati.
The pair competed each of the past two weeks, with Wright winning each time. He missed his lone field goal and went one for two on extra points in a Week 5 loss to Cincinnati but made all three field goals and both extra points this past Sunday.
"It shouldn't feel any different," Wright said. "Every kick is its own kick. Go out there head down, kick the ball. That's really all I try to think about every single time."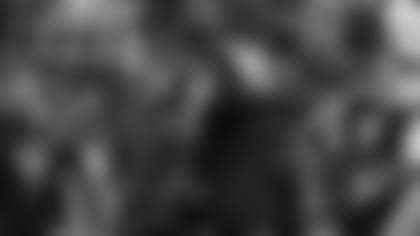 Those who know Wright have confidence in him. That very much includes his current Jaguars teammate and former UCF teammate, Shaq Griffin. The veteran corner this week said Jaguars cornerback Tre Herndon on Sunday asked him before a kick if he thought Wright would make it.
"I said, 'Ice Ice Baby? Oh Yeah, Matty Ice is going to make that. I am not nervous,''' Griffin said with a smile. "Every time I see Matty I have no problem because I know he is going to make it, no doubt in my mind. I had no doubt in my mind. That is Ice Ice Baby and he is going to make it every single time."
The maker of history unsurprisingly has drawn interest, and his background – even beyond his long football journey – is intriguing. He worked as an aerospace engineering intern at Lockheed Martin as a senior at UCF, working there full-time after graduation and when not kicking professionally.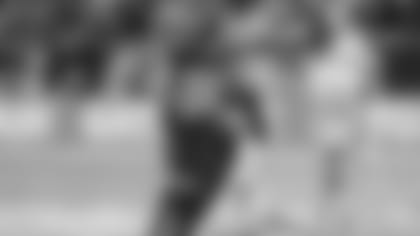 "I think he was telling me he was like a software engineer like a month and a half ago, and now he snapped our 20-game losing streak and made the game winner from 52, 53," Jaguars quarterback Trevor Lawrence said. "I don't know. But just crazy. You can't even make it up."
Lawrence was far from the only person around the Jaguars amazed at the story. Meyer on Monday recalled the first time seeing Wright: "I honestly remember seeing him walking down the hallway, I remember [saying], 'Who's that again?''"
Now, as Meyer put it, everyone knows who Wright is:
The guy who "earned the right to be the starting kicker."