JACKSONVILLE – Urban Meyer found a few positives Monday.
One was that an injury to center Brandon Linder isn't as severe as first feared, with another involving the Jaguars' improving offense.
The Jaguars' first-year head coach was pointed in his praise of the latter Monday.
"I like our identity right now," Meyer said a day after the Jaguars' 37-19 loss to the Tennessee Titans at TIAA Bank Field Sunday – the Jaguars' fifth consecutive loss to start the season and their franchise-record 20th consecutive loss overall.
The Jaguars have improved running in recent games, rushing for 198 yards against the Titans. Running back James Robinson rushed for a career-high 149 yards and a touchdown on 18 carries, and the Jaguars also passed for 256 yards.
"If you say, 'What's the identity of the Jacksonville Jaguars' offense?' it's a physical offense that runs the ball with balance," Meyer said. "Our goal is always 250 [yards rushing] and 250 [yards passing]. I want to say we were 250 [passing] and 200 [rushing Sunday]. That's what we want to be."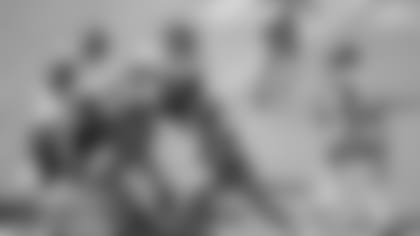 Meyer said not only are Robinson and Carlos Hyde both running well, the offensive line is "coming off the ball physically" and rookie quarterback Trevor Lawrence has improved in the last three games. Lawrence completed 23 of 33 passes for 273 yards and a touchdown Sunday with an interception on the game's final play.
"I like the progress of the offense," Meyer said.
Meyer also addressed Linder's injury, sustained in the fourth quarter on a running play on fourth-and-goal from the 1 on which Hyde lost four yards. Linder left the field on a cart, but Meyer on Monday said the injury was a combination of a high-ankle sprain and a medical collateral ligament. He said Linder is expected to be out four-to-five weeks.
"As bad as that sounds, that was much better than the initial," Meyer said. "We're going to get him back."
Meyer also said defensive lineman Roy Robertson-Harris should return this week after missing three games with an ankle injury – and that linebacker Myles Jack sustained an oblique injury Sunday and is expected to be day to day.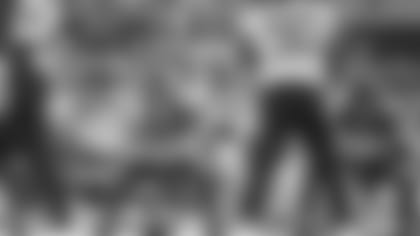 Meyer said the Jaguars will consider options at kicker this week in addition to Matthew Wright and Josh Lambo. Wright, elevated from the practice squad after winning a competition with Lambo last week, missed an extra point and a 53-yard field goal Sunday. "It's an open competition and we're also searching," Meyer said. "APB, so there will be some competition this week, but we've got to make a decision here." Lambo, who missed three of three field goals in Weeks 1-2 and missed two of three extra points in Week 3, was inactive the last two games.
Meyer on Monday praised second-year linebacker/defensive end K'Lavon Chaisson: "He played great." Chaisson, a first-round selection in the 2020 NFL Draft, registered six tackles, a sack, two tackles for loss and three quarterback hurries. "He's been a product of hard work and great attitude," Meyer said. "We need him to play like that." Meyer noted that Chaisson had a mental error – with a coverage error of Chaisson's leading to a 14-yard touchdown reception by Titans tight end MyCole Pruitt in the second quarter. Meyer on Monday also addressed his decision to challenge what officials ruled an incomplete pass by Titans quarterback Ryan Tannehill after a hit by Chaisson, a play that appeared on replay to be a fumble. Meyer said Jaguars personnel assigned to aid in challenges insisted to Meyer at the time it was a fumble because of the so-called "open palm" part of the rule, meaning the ball could be seen moving in Tannehill's open palm as his arm moved forward. "I really believed it was (a fumble), and so did the guys upstairs," Meyer said.
Meyer said Monday he was fine with Hyde carrying on fourth-and-goal from the 1 early in the fourth quarter, a play that gave Tennessee possession leading 31-19. Robinson was not in the game at the time. "I do use the veto power quite often; in that situation I saw Carlos and I trust Carlos," Meyer said.
Meyer on the team forcing just one turnover in five games: "The game of football is about the ball. In eight [preseason and regular-season] games, we have one. They're out there working. You just have step in front of one and make a play. When that does, I think this whole thing changes."