JACKSONVILLE – As Urban Meyer saw it, there was much to like.
That was expected a day after the Jaguars' most-impressive victory in a long while, with perhaps the biggest news from the head coach's Monday media availability involving Trevor Lawrence.
The rookie quarterback's health looks good.
"He should be a go this week," Meyer said Monday, a day after a 9-6 victory over the AFC East-leading Buffalo Bills at TIAA Bank Field in Jacksonville.
Meyer, speaking at his weekly next-day availability, spoke positively about multiple areas of Sunday's performance – including tackling, rookie offensive tackle Walker Little and veteran safety Rudy Ford. Perhaps the biggest news involved Lawrence, who left Sunday's game late in the second quarter with what Meyer said afterward was a low-ankle sprain.
Lawrence returned on the same drive, and Meyer said Monday he doesn't expect the injury to affect Lawrence's preparation for a road game against the Indianapolis Colts Sunday.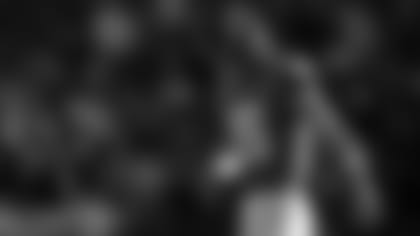 "Knowing Trevor, I think he'll be ready to go (practice) on Wednesday," Meyer said, adding that he doesn't expect the No. 1 overall selection in the 2021 NFL Draft to be in a protective boot or particularly limited in practice this week. "I expect him to go. I think we'll be smart with him. But I think he'll be full speed sooner than we think."
Lawrence completed 15 of 26 passes for 118 yards and no touchdowns with no interceptions Sunday.
"We were facing a great defense," Meyer said of the Bills, who ranked No. 1 in scoring defense, yards allowed, passing yards allowed and takeaways entering Sunday. "I don't want to say we put the clamps on a little bit, but we played smart, complementary football. We had the ball in the red zone twice. If we score those two touchdowns, we're not talking about any struggles offensively at all, especially against that defense.
"I think Trevor's growing up as a quarterback and becoming very productive."
Meyer also said he expects running back James Robinson to play against Indianapolis Sunday. Robinson, who has rushed for 482 yards and five touchdowns this season, missed Sunday with a heel injury sustained in the previous Sunday's 31-7 loss to the Seattle Seahawks.
Robinson worked out before Sunday's game but was unable to play after missing practice Wednesday and Thursday – and participating in a walkthrough practice Friday.
"We were obviously very smart with him," Meyer said. "He's a tough grinder. I would have played him if he had been ready to go. We don't have a rule about you have to practice; it depends who it is. I expect him to be limited a little bit early in the week but I'm hearing everything's real positive."
"He wanted to play, but we're not going put him in a position [to play injured]. They just came to me and said, 'He's not ready to play.'''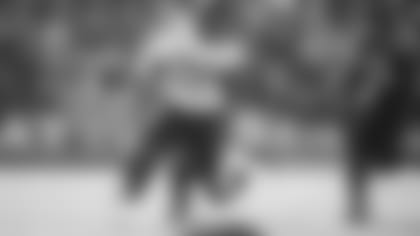 Meyer said the back issue that kept left tackle Cam Robinson from playing Sunday was "all muscular" and not structural. Robinson, a fifth-year veteran, had his back "lock up" in warmups Sunday and did not play. "I guess he has had it a couple of times, but he should be ready to go [against Indianapolis]," Meyer said. Little, a second-round selection from Stanford in the 2021 NFL Draft, made his first NFL regular-season start in Robinson's place. "Ten minutes before the game, he gets tapped on the shoulder and told, 'You're starting against the top defense in the NFL,''' Meyer said of Little. "He actually went out and played really well. We think he can play tackle in the NFL. He proved that yesterday."
Meyer on Monday praised the Jaguars' tackling Sunday, calling it "arguably our best" performance in that area this season. "We had very few missed tackles," he said. "Overall, I thought our tackling was exceptional." … Meyer on Ford, a veteran who played nickel Sunday and registered his first career interception with three passes defensed while also blitzing effectively: "Rudy played exceptional. I love everything about the guy." … Meyer on the secondary's play against Buffalo: "Not perfect because we gave up a few shots, but it's also the No. 1 scoring offense in the NFL that we had a ton of respect for. We hung in there, kept the ball in front of us. Really well done." Meyer said rookie cornerback Tyson Campbell "was really good" Sunday. "He's healthy and the look in his eyes … he's back to being Tyson." Campbell, the No. 33 overall selection in the 2021 NFL Draft, missed the last two games before the Jaguars' Week 7 bye with a toe injury. "He was gone for a few weeks," Meyer said. "First of all, [Cincinnati Bengals rookie wide receiver] Ja'Marr Chase got him a little bit [in a Week 4 Jaguars loss]. He lost a little bit of confidence and then he had the toe injury. He didn't look the same. He's doing great right now. He's very confident and he played really well."