JACKSONVILLE – Eight Jaguars experts – Bucky Brooks, Frank Frangie, Jeff Lageman, Brent Martineau, John Oehser, Brian Sexton, J.P. Shadrick and Kai Stevens – are breaking down the Jaguars as the 2023 NFL season approaches; today: A look at the '23 rookie class…
Bucky Brooks, NFL Media and Jaguars Analyst/Sideline Reporter
The rookie class will: Give the Jaguars much-needed depth in several key areas. Anton Harrison (Round 1) could crack the starting lineup immediately at right tackle – or fill the void as a "swing" tackle with the ability to contribute as a spot starter. Tight end Brenton Strange (Round 2) and running back Tank Bigsby (Round 3) should add some sizzle to the lineup as rotational players with big-play potential. If a Day 3 pick emerges as a critical contributor (SEE: safety Antonio Johnson, pass rusher Yasir Abdullah, linebacker Ventrell Miller or defensive lineman Tyler Lacy) on special teams or sub-packages, the Jaguars will jump from a good team to a great team in 2023.
Frank Frangie, Radio Voice of the Jaguars
The rookie class will: Be exceptional. I believe Harrison will start at right tackle immediately. I think Strange will be a good inline blocking tight end who gives them a receiving threat they never had with Chris Manhertz. Bigsby is the physical, downhill runner they haven't had. And keep an eye on Miller — not a position of need yet, but just a darn good football player. I love the class.
Jeff Lageman, Jaguars analyst and former Jaguars defensive end
The rookie class will: Be productive immediately. Harrison, Strange and Bigsby will be in the huddle often and their presence will be felt. Harrison will most likely start with Strange and Bigsby having significant snaps.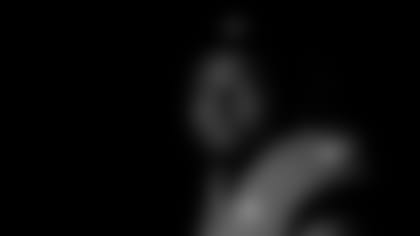 Brent Martineau, Action Sports Jax Sports Director
The rookie class will: Be steady but not sensational. The Jags are not going to ask a lot of rookies to do big things, which is a major departure from the last decade. Harrison has the most weight on his shoulders to perform, but the rest of the class will be asked to contribute more than shine.
John Oehser, jaguars.com Senior Writer
The rookie class will: Be fine in the long run, and it could contribute significantly early. Harrison likely will start the season at right tackle. His presence, along with Walker Little and Cam Robinson, gives the team three premium talents at the tackle position. The most intriguing members of the class are Strange and Bigsby. Look for that duo to give the Jaguars depth versatility at tight end and running back that the offense lacked in 2022 in Head Coach Doug Pederson's first season with the organization.
Brian Sexton, jaguars.com Senior Correspondent
The rookie class will: Be intriguing to watch. This rookie class is so deep it's difficult to project how 13 players will add up in 2023. I'd say the first three picks will be impactful in their rookie seasons; if so, then it's a really good class. Harrison will start at right tackle and looks like he will be a good player. Strange will have a role in a stacked offense, which should give him the chance to make his mark – and the same is true of Bigsby. Look for a few of the Day 3 selections such as Miller, Johnson and Abdullah to flash when given a chance to play. If that plays out, then this is a really good class with a lot of upside for the long term.
J.P. Shadrick, jaguars.com Reporter/Editor
The rookie class will: Contribute in key spots at key moments this season. Harrison should get a chance to prove early he belongs. Strange could be the pick that lifts this class, as his contributions as a blocker and pass catcher could give this team options in both the run and pass games. Bigsby looks to fit into the running back room right away. If the Jags can find some contribution from the middle-round players such as Lacy and Johnson, then this class will be a rousing success.
Kai Stevens, Team Reporter/Producer
The rookie class will: Provide some needed depth and fill niche roles. Hopefully the days of getting the No. 1 overall are long behind the Jags. From now on, the draft picks in Jacksonville won't be big names but they are crucial to supporting the team moving forward. Role players are a big piece of the puzzle and I think several of the 2023 draft class may be able to earn a roster spot doing just that.