JACKSONVILLE – The Indianapolis Colts are preparing for their biggest home game since they played host to the AFC Championship Game following the 2015 season.
The New England Patriots, the Colts' opponent in that title game, arrive this weekend with a rookie quarterback playing well and leading a very productive offense – and as a result, their coordinator is again a prime head-coaching candidate.
The irony is that Patriots offensive coordinator Josh McDaniels was supposed to be the Colts' head coach. He accepted the job after the 2018 season but backed out after agreeing to a contract and after hiring defensive coordinator Matt Eberflus.
General Manager Chris Ballard hired Frank Reich as head coach instead.
It left some residual hard feeling in Indianapolis even though Reich and Co. are 35-26 with a couple of playoff appearances.
"I think every year I have tried to learn and grow as a coach and as a person," McDaniels said. "You make decisions in life and in your career that you feel like are the best decisions for you and your family, which is certainly what happened then. You move forward and you do everything you can within your power to make those decisions the right ones.
"That's what I've tried to do every day. I certainly have no regrets about what has transpired since then."
The Patriots have won eight consecutive games against the Colts in a rivalry that had some real drama to it when quarterbacks Tom Brady and Peyton Manning squared off in prime time all those years ago.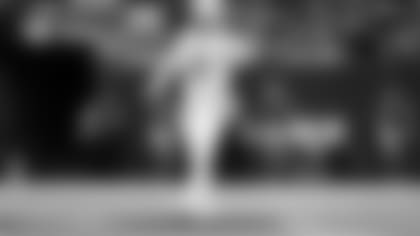 The Titans appear back on track after their shutout win over the Jaguars Sunday in Nashville. They're still working to get some of their league-high 17 players back from injured reserve, including wide receiver A.J. Brown and running back Derrick Henry.
They are also excited about the possibilities linebacker Zach Cunningham brings to their defense. Cunningham, the NFL's leading tackler in 2020, played for Titans Head Coach Mike Vrabel when Vrabel was the Houston Texans defensive coordinator in Cunningham's rookie season.
"Zach is a player who has really good length," Vrabel said. "Very instinctive. He triggers. He's had a lot of tackles, been a very productive player in this league. He's played on the punt team as well as started at inside linebacker. We'll see how everything fits together."
The Texans waived Cunningham last week after disciplinary issues. He was benched in Week 2 for being late to team meetings and was suspended for the Texans' Week 13 game after he was late to a scheduled COVID-19 test.
"All I can go by is what he does here," Vrabel said. "We all have clear expectations for everybody. We all have rules. I don't even know what the situation was in Houston. I'm focused on the Titans."
The Titans play in Pittsburgh Sunday and hope to stay ahead of the Colts, who are two games back in the AFC South race with four games remaining.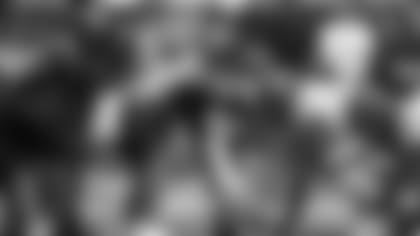 The Jaguars will get their first look at a rookie quarterback this season after rolling with their own rookie all year.
The Texans are going with Davis Mills against the Jaguars Sunday in place of veteran Tyrod Taylor, who engineered a 16-point Week 1 win over the Jaguars in Houston. It makes sense. Taylor was a placeholder. Though the Texans could draft a quarterback next spring, they could at least see what Mills – a third-round selection in the 2021 NFL Draft – brings.
Sunday will be Mills eighth start of the season. He has thrown eight touchdown passes and eight interceptions with a passer rating of 81.1. He's coming off a 331-yard performance with a touchdown against Seattle last Sunday.
The Texans and Jaguars are the two lowest-scoring teams in the NFL, with Jacksonville averaging 13.8 points per game and the averaging 13.6.
"Just get the ball in the end zone and scoring more points," Mills said of goals for the game.
The Texans had a chance to beat the Seahawks Sunday and trailed 19-13 in the fourth quarter but couldn't score – and have just one second-half score in the last five games.
"He made some good throws, he protected the ball," Texans Head Coach David Culley said of Mills. "I thought he got a little jumpy in the pocket a couple of times. I thought he started to feel the rush a little in the second half. He's got to trust the guy's up front and he's got to keep his eyes down the field to see what's happening."
Both Mills (Atlanta) and Jaguars quarterback Trevor Lawrence (Cartersville) are Georgia natives – and though they don't know each other well, Mills is excited for Sunday.
"We ran into each other a couple of times growing up," said Mills. "It'll be pretty cool because we're both rookies, both from Georgia."
Purchase tickets to the Houston vs. Jacksonville matchup here.