---
---
Senior writer John Oehser's "oral history" of 25 memorable games in Jaguars history continues with this look at a 23-17 overtime victory over the Pittsburgh Steelers in 2005 – a game won by Jaguars cornerback Rashean Mathis in dramatic fashion
---
---
Site: Heinz Field; Pittsburgh, Pa.
Records entering game: Jaguars 3-2, Steelers 3-1.
What happened: The Jaguars, three years into the Jack Del Rio era, were again becoming a playoff contender and they took a major step toward the postseason in this 23-17 overtime victory at Pittsburgh in mid-October 2005. They also continued a tradition of playing well at and winning in Pittsburgh, doing so in a new era – and the result was a highlight game of the franchise's best season in more than a half a decade. This victory was key en route to a 12-4 season that featured an AFC Wild Card appearance, the franchise's first postseason berth in six seasons. The game was back and forth throughout, with running back Greg Jones' seven-yard run giving the Jaguars a 7-0 lead late in the first quarter before the Steelers took a 14-7 lead on a 15-yard touchdown pass from quarterback Tommy Maddox to tight end Heath Miller and a 72-yard punt return by wide receiver Antwaan Randle El. The drama continued to build, and the Jaguars retook the lead, 17-14, on a 23-yard, end-of-first-half field goal by Josh Scobee and a 10-yard touchdown pass from quarterback Byron Leftwich to wide receiver Matt Jones in the third quarter. A 29-yard fourth-quarter field goal by Steelers kicker Jeff Reed forced overtime, but Jaguars cornerback Rashean Mathis intercepted Maddox on the Steelers' second possession of overtime, returning it 41 yards for a walk-off, game-winning touchdown.
Jaguars leading passer: Byron Leftwich (19-35, 177 yards, one touchdown, one interception).
Jaguars leading rusher: Jones (18 carries, 77 yards, one touchdown).
Jaguars leading receiver: Reggie Williams (three receptions, 50 yards); Alvin Pearman (five receptions, 35 yards).
Steelers leading passer: Maddox (11-28, 154 yards, one touchdown, three interceptions).
Steelers rusher: Willie Parker (21 carries, 55 yards).
Steelers leading receiver: Miller (four receptions, 82 yards, one touchdown).
Jaguars-Steelers was a major rivalry game in the early years of the franchise. This overtime victory was a big reason it continued as one in the mid-2000s and beyond. The Steelers and Jaguars were no longer in the same division, but the series still mattered. And there was still emotion.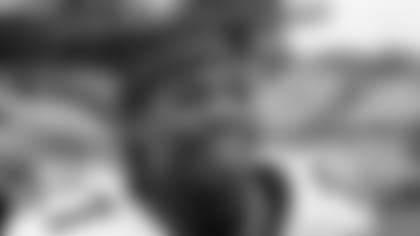 ---
---
Jaguars center Brad Meester: "It was always a great battle. Obviously, they were in our division at first, but I think we loved that battle because it was always a physical battle. You knew what type of game it was going to be; it was going to be physical when you played the Steelers. Obviously up front we liked that, but as a Jaguars team we loved that. It matched up well and it created great games."
Defensive tackle Marcus Stroud: "We [the Steelers and Jaguars] kind of resembled each other. We were both very physical teams with great defense and that's what it was. We mirrored each other in a lot of ways. That's what made for such good matchups."
Mathis, the hero of this game – and many others against the Steelers – had grown up in Jacksonville. He grasped the series history.
Mathis: "Coming into it, I got birthed into a rivalry. We weren't in the same division anymore by the time I got there, but I got birthed into the rivalry. It seemed like we were still in the same division because it seemed for my first several years they were always on the schedule. Every game was, 'It's a two-chinstrap game, bring your lunch pail, we're going to be here all day.' Those were the comments in the locker room. I found out early what it means to be a professional because of some of the teams like Pittsburgh.'''
The Steelers had a tradition of stingy, violent defense. The Jaguars team of this era was fast developing the same reputation. This was a game to show that reputation was deserved.
Safety Donovin Darius: "We were up in Heinz Field and that was special because I truly believe that offense has to move the ball and score points, but you take pride as a defense: No. 1, to not give up big plays; No. 2, not to let them in the end zone; and No. 3, to make an impact."
This was perhaps the biggest victory in what is sometimes an overlooked season in Jaguars history. They finished the season 12-4, the second-best regular season in franchise history. They also established themselves as one of the NFL's best defenses.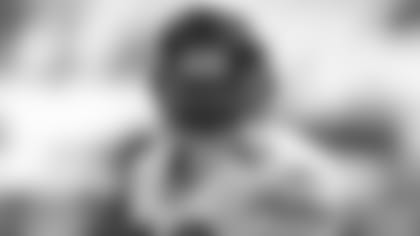 ---
---
Stroud: "We were clicking and playing well together."
Kicker Josh Scobee: "I just remember that being the 'easiest' season that I've been a part of. Winning 12 games – that's tough to do in the NFL. We had some really good road wins, including that Pittsburgh win. We unfortunately had to play the [New England] Patriots in the first round (of the playoffs) and that ended our season rather abruptly. I just remember it being a really fun season."
The game was tight throughout, with neither team leading by more than a touchdown. The Jaguars inched into the lead with Jones' third-quarter touchdown and Reed's field goal tied it with nearly 10 minutes remaining. Reed missed from 46 yards with 3:32 left and Steelers cornerback Bryant McFadden intercepted Leftwich at the goal line with :19 remaining.
Meester: "That was such a close game and we both had chances to win at the end. We ended up going to overtime."
Overtime started poorly for the Jaguars. Quincy Morgan returned the kickoff 74 yards to give the Steelers first-and-10 at the Jaguars 26, but Maddox fumbled a snap out of shotgun formation on third-and-11 and defensive end Reggie Hayward recovered for the Jaguars. The Steelers forced a punt and took over at their 35.
Meester: "They got the ball in overtime, and as an offensive line there's nothing you can do. You're a fan at that point. You're on the edge. You don't sit down anymore. You're just watching. You're a fan because you can't do anything. We had the ball once and turned it over to them, and then you're helpless."
Stroud: "We had been playing them close all game, and [safeties] Deon Grant and Double D (Darius) – they already had figured out what was going on. Rashean just made a great play."
On second-and-10, Maddox threw to his right. Mathis stepped in front of Morgan.
Mathis: "My memory of that one is very vivid. I remember one of the first plays of the game and then that interception that ended the game. Those two plays were the same exact play. They ran that same play – a little curl route – early and I told myself, 'If they run this play again, I'm going to pick it.'''
Darius: "We were in Cover-2 or Cover-3, and they kept coming to that hitch route, kept coming to that hitch route. Rashean kind of backpedaled and kept some distance. One of the things Rashean had was a tremendous amount of closing speed. He was a natural. He was raw. His rawness with his long arms and speed allowed him to close the distance and win the game. He was special. I knew whenever the ball went in the air and he had an opportunity to get it, I had a lot of faith he was going to get it."
Mathis: "I know the route I picked was a curl – a curl flat. If I remember correctly, the back ran a flat route and the receiver ran a curl route. I know I got the same play. I knew it was coming the first time I got it, but I didn't pull the trigger. We had a saying in the defensive backs' room, that you only have so many bullets so don't leave the game with a full clip. You have to pull the trigger sometime and that was one of the ones I pulled the trigger on. I went in every game with two plays in my toolbelt, saying, 'if I got those plays…'''
Overtime victories are relatively rare in the NFL. Walk-off defensive touchdowns for overtime victories are rarer. Mathis' against the Steelers remains the only one in franchise history.
Meester: "To see that pick-six at the end … it's amazing how at the end of games like that, your emotions change so quickly, from one side to the other. You're about ready to go out there for offense. You're excited to get out there and have a chance to win it. You're nail-biting, praying because you have no control and you're watching the defense. All of a sudden, there's a quick play, pick-six and the game's over and you win. There's no feeling like that. That's what I loved. I especially loved doing that in away stadiums because of the crowd. They're going nuts. The crowd goes silent when they're on offense, but when we go out there, they're just going nuts. Especially in Pittsburgh – they go crazy. It's at a point where you can't hear anybody say anything. To overcome that adversity and go get the win, your emotions are going back and forth. That was the thing I loved about it."
Scobee: "Any time the defense is on the field and they create a turnover like that it's an awesome feeling. Everyone on the sideline erupts and is pumped about it. For it to end the game that way is even more exciting. It's a walk-off. You run to the locker room. There aren't too many pleasantries after a game like that. You're not exactly running to the middle of the field and shaking hands. It's such a fun feeling to win in the NFL, but to be able to do it on an opponent's field – especially in a stadium like that and against a storied opponent like that – is a lot of fun."
Mathis: "It's the ultimate cornerback dream, but in the moment, I was just ecstatic to help my team win. I told myself, 'I'm sure 20 years from now I'm going to look at some of the things that were accomplished by myself and my teammates I played with and be in awe of it.' (Laughing) I'm not there yet, but I get reminded very often – and it makes me smile, how people appreciate things you've done and the hard work you put in. It's what you play for. That was my second or third year in the league. If I would have done it later in my career, I probably would have just run all the way into the locker room. A lot of teammates were like, 'Man, you should have just run into the locker room.' But I was young. I was excited. I wanted to enjoy it with my teammates. But it is what you play for – a pick-six, period. But definitely a walk-off …
And Mathis isn't the only one who remembers.
Mathis (laughing): "Pittsburgh fans are everywhere. So, regardless of where I am it seems I run into a Pittsburgh fan – and they do remind me of that. Any losses they have, ever, they can recall. So, they definitely remember that one."