---
---
Senior writer John Oehser's "oral history" of 25 memorable games in Jaguars history continues with this look at a 45-42 victory over the Pittsburgh Steelers in an AFC Divisional Playoff following the 2017 season – a victory that sent the Jaguars to the AFC Championship Game for the first time in 18 seasons
---
---
Site: Heinz Field; Pittsburgh, Pa.
Records entering game: Jaguars 11-6, Steelers 13-3.
What happened: The Jaguars registered one of the biggest victories in franchise history and advanced to the AFC Championship Game for the first time since the postseason following the 1999 season with a 45-42 victory over the Pittsburgh Steelers in an AFC Divisional Playoff. They also repeated their 2007 feat of beating the Steelers in Pittsburgh twice in the same season, something no other franchise had accomplished. A week after beating the Buffalo Bills 10-3 in a defensive struggle at EverBank Field, the Jaguars produced 378 yards and 22 first downs and scored five offensive touchdowns. The Jaguars stunned the Steelers early when touchdown runs of one and 18 yards by rookie running back Leonard Fournette gave them a 14-0 lead entering the second quarter, then running back T.J. Yeldon's four-yard run pushed the lead to 21-0 early in the second quarter. Steelers quarterback Ben Roethlisberger threw second-quarter touchdown passes of 23 yards to wide receiver Antonio Brown and 36 yards to wide receiver Martavis Bryant, but linebacker Telvin Smith returned a sack/fumble forced by a sack by end Yannick Ngakoue on Roethlisberger for a 50-yard touchdown and the Jaguars led 28-14 at halftime. Bell scored on a 19-yard pass from Roethlisberger to make it 28-21, but Fournette's third touchdown run of the game – a three-yarder – gave the Jaguars a 35-21 lead early in the fourth quarter. After Roethlisberger's 43-yard touchdown pass to Brown made it 35-28, Jaguars quarterback Blake Bortles passed 14 yards to fullback Tommy Bohanon to extend the lead to 42-28. Bell's eight-yard touchdown with 2:18 remaining cut the lead back to 42-28, but Jaguars kicker Josh Lambo followed a failed onside kick with a 45-yard field goal with 1:45 remaining to push the lead to 10. Roethlisberger's fifth touchdown pass of the game came with :01 remaining, but the four-yard pass to wide receiver JuJu Smith-Schuster was too late and the Jaguars won their first road playoff victory in a decade and advanced to play New England in the AFC Championship Game.
Jaguars leading passer: Bortles (14-26, 214 yards, one touchdown, no interceptions).
Jaguars leading rusher: Fournette (25 carries, 109 yards, three touchdowns), Yeldon (five carries, 20 yards, one touchdown).
Jaguars leading receivers: Yeldon (three receptions, 57 yards), Keelan Cole (one reception, 45 yards).
Steelers leading passer: Roethlisberger (37-58, 469 yards, five touchdowns, one interception).
Steelers leading rusher: Le'Veon Bell (16 carries, 67 yards, one touchdown).
Steelers leading receivers: Brown (seven receptions, 132 yards, two touchdowns), Vance McDonald (10 receptions, 112 yards), Bell (nine receptions, 88 yards, one touchdown), Bryant (two receptions, 78 yards, one touchdown).
The Jaguars' task in the second round of the postseason following the 2017 season was difficult enough. They had to go on the road against the AFC North champion Steelers. Making the task tougher: The Jaguars had beaten the Steelers in one-sided fashion in October.
Head Coach Doug Marrone: "I'm thinking to myself: 'Shoot, we've got to go up there again and beat them – and this time, they're going to be ready. They're going to know we're a physical team. They're going to know how we hit. They're going to know. Maybe the first time we went up there, maybe it was a fluke. Maybe they weren't ready for us.' That was kind of the theme all week: 'Hey, this is a tough task that not many teams have done.' The last team to do it was Jacksonville, so it was: 'Hey, can get some of the ghosts from that team to come back in us to go up there and win again knowing it was going to be much more of a hostile environment.'''
Defensive end Calais Campbell: "It's hard to beat a team twice in this league, especially when it comes to the playoffs. It's very, very hard to beat a team twice. In division games it's hard to beat a team twice, but when you go out of the division it's a lot harder because you don't know each other as well and you get a better understanding of each other. That's what I kept trying to tell the guys all week – that we're going to have to earn this win. It will not be easy."
For middle linebacker and Pennsylvania native Paul Posluszny, who a week before had played in his first postseason game in 11 NFL seasons, traveling to Pittsburgh for a postseason game had extra meaning.
Posluszny: "For me personally, to go back to Western P-A and play the Steelers, to have that opportunity to be there, and to play against a team like – and to win on the road – especially with the environment we were in, was great. People said, 'Well, you're not going to go there and beat them twice.' The Steelers players were talking about how excited they were to face us again, then to go and win … awesome. Awesome experience. It was such a special moment for all of us."
Another factor that figured to make this game difficult. The Jaguars had intercepted Roethlisberger five times in October. The two-time Super Bowl champion figured to be motivated for the second meeting.
Campbell: "The way Ben was talking, I knew he was going to come with his A game."
The Steelers weren't the only motivated team in this matchup. Many observers expected the Steelers and New England Patriots to meet in the AFC Championship Game, and Steelers running back Le'Veon Bell tweeted when the Patriots made the AFC Championship Game that he "love[d] round 2's...we'll have two round 2's in back to back weeks..." That was an implication that the Steelers would win a rematch against the Jaguars and set up another rematch with the Patriots the following week.
Marrone: "Everybody was saying, 'It's going to be Pittsburgh-New England, it's going to be Pittsburgh-New England in the AFC Championship Game.' I think the team reacted to that. They felt like no one was talking about them. That team played with a big chip on their shoulder. They were going to go out there and prove and do whatever we had to do to walk off that field a winner."
Bouye: "It definitely motivated us, but Coach (defensive coordinator Todd) Wash and Coach Marrone did a great job making us believe this wasn't a fluke and we were going to go out there and show them."
Many observers expected the Jaguars to play conservatively against the Steelers. The Jaguars had, after all, advanced to the divisional round with an offense-challenged 10-3 victory over Buffalo in the wild-card round. Marrone didn't necessarily see it that way.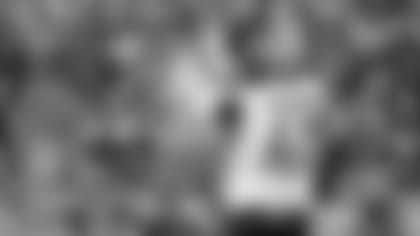 Marrone: "I just think you go out there and play and each week it can change. It's not like we said, 'OK, we're going to go in one week and we're not going to score a lot of points or we're going to hold them to this, and then next week we're going to give up a lot of points and we're going to score.' It doesn't work that way."
The Jaguars were anything but offensively challenged in Pittsburgh, shocking the Steelers by taking a 21-0 lead early in the second quarter.
Campbell: "I remember the excitement on the sidelines. Everybody's laughing and having a good time. I'm thinking, 'This this the playoffs. I've been in games against Pittsburgh and they start playing that song ("Renegade") and the whole energy just turns up. I've been up two scores and they come back and beat us. That made me understand, 'This is going to be a battle.'''
Jones: "I like the history of football and especially in the AFC, if you want to get anywhere in the playoffs, you have to through the North: Pittsburgh, Baltimore, those teams. To me, it was a historical game. Then it turned into one of those games."
Bouye: "We came out and the first or second drive, [linebacker Myles] Jack got an interception. We just kept rolling, turnovers kept rolling. They [the Steelers] got some points, but this time we showed them this was a team effort. People wanted to just make it as the defense the first time, but we really came out as a team on special teams, offense and defense and just dominated."
The game indeed turned memorable in the second quarter. The Steelers rallied throughout the last three quarters, scoring six touchdowns. Whenever the Jaguars needed a touchdown or a score to keep the Steelers at a distance, they got it.
Marrone: "Offensively, I thought where we did a good job was we were always able to answer. That's an important part of it. We got up early and took the crowd out, then all of a sudden they started to gain momentum and we were able to answer with scores and do some things to help us out."
Campbell called the game a case of "gladiators going at it."
Campbell: "We were playing great defense, doing what we were asked to do, but they would make plays. On one play, we were in perfect coverage. I got my hand on Ben and he slipped away. He threw a bomb and [cornerback] A.J. [Bouye] is in perfect coverage and it's a touchdown. I'm thinking, 'This is my fault. I've got to get him down in that situation. You can't get your hand on the quarterback and miss out. You've got to get him down.' But it's the playoffs and Big Ben is special. He's tough to tackle. That's what makes him special. Big Ben was more determined than I've ever seen him. That's the heart and passion you play with in the playoffs: great players doing whatever it takes. He kept chipping away. I just remember thinking to myself: 'Keep fighting, keep fighting, because it's never over 'til it's over.'''
Bouye: "We definitely had tight coverages. They were just making plays. It's the NFL. They get paid like we do."
The final score surprised many observers. Not only had the Jaguars' offense surpassed expectations by scoring five touchdowns, the Jaguars' second-ranked defense allowed six touchdowns to Pittsburgh's offense. Despite that, the Jaguars left this game feeling they had played well defensively.
Marrone: "We gave up points, but when you look at that game, we had tight coverage. Ben threw it exactly where it needed to be thrown. Sometimes, you play against explosive offensive players … when that ball's in that 12-inch window and the quarterback's dropping it in there, there's not much you can do."
But make no mistake: this was a memorable day for a Jaguars offense that had been maligned at times this season despite ranking sixth in the NFL in yards and fifth in scoring.
Campbell: "Fournette had it going, Blake had it going. The offensive line was physical. You couldn't stop us. We really won that game because of the way the offense played. As good as we were on defense, and we did play good ball at times, that game was won because the offense came to play."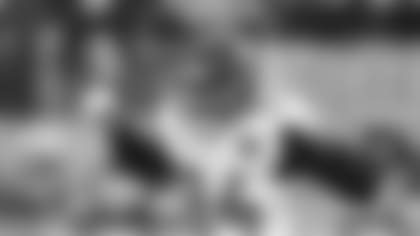 Bouye: "What our offense did, to put up those points – it just kept us going. It showed we were a complete team. That was satisfying. We were so close-knit and our offense sometimes received so much criticism that we were out there wanting them to be successful. It was a proud moment for me to watch Blake because I watched him grow from college [when they were teammates at the University of Central Florida]. Seeing him, Fournette and Keelan Cole making plays … it was an amazing experience."
Marrone: "That was a great victory. It's not something that's done a lot, where you're able to go up to Pittsburgh twice in a year and the second time in a playoff game and beat them."
Jones: "Some people might say, '42 points,' but you look at everybody in that locker room. The only thing coming out of people's mouth was, 'Hey, we won the game.' That's the big thing with us: a win is a win, especially in the playoffs, especially against a team like that with the talent they had. You knew it wasn't going to be another cakewalk. You knew they were going to self-study and that they were going to have something for us. They did and they scored their points, but we came out on top."
The victory sent the Jaguars to the AFC Championship Game for the first time in 18 years. They lost to the New England Patriots, 24-20, after leading with four minutes remaining.
Campbell: "It's hard because you don't get those opportunities too often. You have to win when that opportunity presents itself. People give us, "Well, they're young. They're going to be good for a long time.' That's the hope, but to get to that moment is so hard.
Marrone: "When I look back on that team, I always look at that team as a team that was looking to prove something and a team that had a chip on their shoulder, a team that trying to gain respect."