JACKSONVILLE – Eight Jaguars experts – Bucky Brooks, Frank Frangie, Jeff Lageman, Brent Martineau, John Oehser, Brian Sexton, J.P. Shadrick and Kai Stevens – are breaking down the Jaguars as the 2023 NFL season approaches; today: What they want to see from quarterback Trevor Lawrence in '23:
Bucky Brooks, NFL Media and Jaguars analyst/Jaguars sideline reporter
What I want to see from Lawrence in '23: The third-year pro should make a significant leap as a playmaker in his second season under Head Coach Doug Pederson's guidance. After spending two off seasons and a regular season mastering the nuances of the scheme, Lawrence should be able to work through his progressions quickly against any coverage to find the best option on each play. His experience and expertise should result in more efficient and effective play from an offense loaded with playmakers on the perimeter. Moreover, Lawrence should play like a top-five-ish quarterback as he evolves from game manager to playmaker in his third season.
Frank Frangie, Radio Voice of the Jaguars
What I want to see from Lawrence in '23: I want to see the Lawrence I saw in the last third of the 2023 season – minus the four first-half interceptions against the Los Angeles Chargers, of course. Take care of the ball and grow as a passer, leader. I think a touchdown total in the 30s and interceptions around 10 or fewer is a realistic goal. But more than stats, just the same growth overall.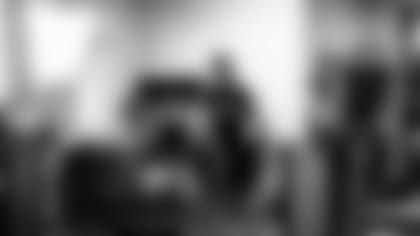 Jeff Lageman, Jaguars analyst and former Jaguars defensive end
What I want to see from Lawrence in '23: Continued improvement and consistency while still protecting the ball as he did down the stretch of the regular season in 2022. Lawrence and the coaches will be able to take the offense to another level with a year under their belt stressing opponent defenses.
Brent Martineau, Action Sports Jax Sports Director
What I want to see from Lawrence in '23: I've been waiting for a quarterback in Jacksonville for 15 years to dictate the action. Maybe this is the year we see it with Lawrence. He has command of the offense and the skillset to set the tone on Sundays. The great quarterbacks can score in a two-minute situation or hold the ball for a 12-play scoring drive. I think dictating play also comes in the early game, bridge of halftime and late-game moments. The more Lawrence can dictate play, the more the Jags will play from ahead.
John Oehser, jaguars.com senior writer
What I want to see from Lawrence in '23: Improvement on a career-defining scale. Lawrence, the No. 1 overall selection in the 2023 NFL Draft, began playing to that status late last season. Pederson talked throughout last season about a significant jump for Lawrence being possible in 2023 because it will be his second season in Pederson's offensive system – and because he should benefit from continuity with multiple skill position players. If Lawrence makes such a jump he will be among the NFL's elite quarterbacks.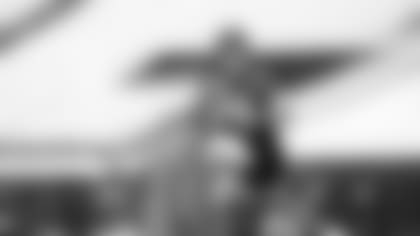 Brian Sexton, jaguars.com senior correspondent
What I want to see from Lawrence in '23: I was really impressed with the way Lawrence ran the show during 2023 Organized Team Activities. It was almost as if Pederson and quarterbacks coach Mike McCoy stepped back and gave him the room to grow into the role of franchise quarterback. He showed his own understanding of the offense and was coaching his teammates before and after every repetition. It was his world on that practice field and his teammates seemed to understand that their quarterback was growing up. Excited to see if he takes that approach into August and the regular season.
J.P. Shadrick, jaguars.com reporter/editor
What I want to see from Lawrence in '23: Mastery of the offense and the ability to spread the wealth. This is the first time as a professional that Lawrence will enter a season with the same offensive scheme from year to year. In theory, he – and the offense as a whole – should have an advantage. In reality, this is a complex scheme with moving parts and playmakers all over the field. Moving them around to find matchup advantages will be key, but Lawrence has to trigger it all and limit the mistakes. If Lawrence cuts down the early game mistakes, and if the playmakers continue to play without demanding the ball, this this could be a prolific offense.
Kai Stevens, Team reports/producer
What I want to see from Lawrence in '23: Consistency. We've seen flashes of "what could be" at different points last year, but now we need to see that from Lawrence for an entire season. There's always a big second year jump for quarterbacks and for all intents and purposes this will be like Trevor's second year in the league.