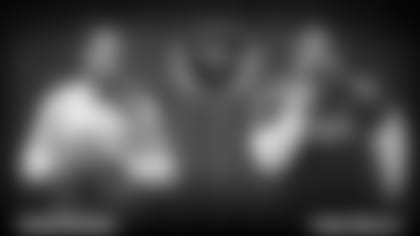 ](https://www.jagscampandacademy.com/ "Jaguars Academy")


The Jacksonville Jaguars are excited to announce the addition of two world-class coaches to the line-up of NFL professionals leading this year's Jaguars Academy in the UK.
Jaguars' Running Backs Coach Tyrone Wheatley and Wide Receivers Coach Keenan McCardell will be flying to the UK for the second annual Jaguars Academy held at Brunel University in Uxbridge from 13-15 July.
Be sure to enter now at **www.jagscampandacademy.com** to experience world-class coaching for all positions both offensive and defensive. Places are limited and the cost to attend is £250 which covers all kit, laundry, residency at Brunel, on-site food and beverages, along with elite level coaching from some of the best in the NFL.
The addition of these prestigious coaches to the three-day residential training camp, offers a unique opportunity for American football talent in the UK, to be coached by the best the NFL has to offer. Covering all positions on the field, Wheatley and McCardell will be joining NFL Hall of Fame finalist Tony Boselli, three-time Pro Bowl quarterback Mark Brunelland Director of Player Development and Youth Football Marcus Pollard, to provide world-class coaching to the participants at the Jaguars Academy.
"I'm excited to be heading to the UK to be a part of the Jaguars Academy," said Jaguars Wide Recievers Coach Keenan McCardell. "Despite being new to the Jaguars coaching staff, I'm really eager to see first-hand the growth of NFL in the U.K. so I can't wait to help prospective players and coaches continue to learn even more about the game of American football."
"We're really pleased Coach Wheatley and Coach McCardell are joining our line-up for the Jaguars Academy in the U.K." said Jaguars Head Coach Doug Marrone. "Their expertise and support will be hugely valuable, to continue to nurture British talent to learn more about the NFL. As we grow our fan base in London, the Academy is a great eye opener into what the Jaguars are all about: hard work, commitment and having fun on the field."
The Jaguars Academy will be suited to players with at least a year of playing experience and who are ready to learn from the Jaguars staff and show what British talent is all about. Training will take place during the day, while the evenings will be dedicated to film review with the coaches, as every training session will be taped.
Along with the Playing Academy there will also be a one-day coaching clinic for amateur coaches at Brunel University on 16 July. The day will be tailored to U.K. and Europe-based American football coaches looking to expand their knowledge and experience with the ultimate goal of encouraging them to return to their respective teams, improve team performance and help individual player development.
Join the Jaguars Academy from 13-15 July at Brunel University
Cost: £250 includes full kit, laundry, residency at Brunel and on-site food and beverages.
Join the Jaguars Coaching Academy on 16 July at Brunel University