But Trevor Lawrence has been here before - in his hometown of Cartersville, Ga., and his family's now adopted home nearly two and a half hours away in South Carolina.
At Cartersville High School, he guided the Purple Hurricanes to a pair of state championships on his way to being rated the top recruit in the country. At Clemson University, he led the Tigers to a national championship as a true freshman on his way to being the No. 1 overall pick in the 2021 NFL Draft.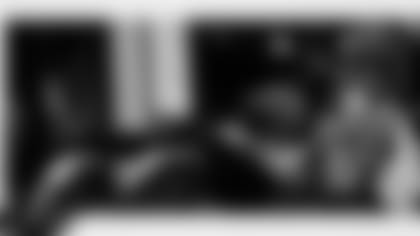 The oh so cozy confines of Weinman Stadium are no comparison to the bright lights and big stage in Death Valley. And the task of continuing to build upon a tradition already laid down by living legends before you is an altogether different undertaking from setting your sights on correcting the course of an NFL franchise that's only seen glimpses of success in its near 30-year history. So, Lawrence, 21, now a member of the Jacksonville Jaguars, anticipated feeling some pregame jitters on the precipice of his first career NFL start.
"I'm always a little nervous, before almost every game, but especially like the first game," Lawrence told reporters on Sept. 8. "You know we played some preseason, and I was nervous before those, but first official game, division game, starting, on the road, all those things. I'll have a little bit of butterflies but that's just part of it. But we'll be ready. I'm excited."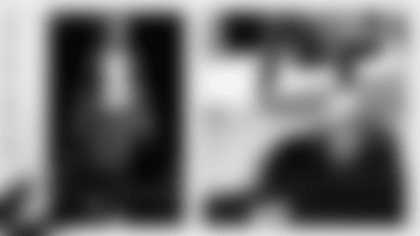 Everything's bigger in Texas from the barbecue joints to the belt buckles and the fanfare surrounding football. And all lenses were focused on Lawrence when he showed up to face the Houston Texans Sunday morning. But his arrival at NRG Stadium was strictly business
Player arrivals can be a gala affair, especially during Week 1. Lawrence took to the proverbial red carpet with the focus you'd expect from a man who's been a franchise signal caller in some form or fashion since he was 15, sporting that known Trevor smile and the same casual green Indochino suit he made famous on Draft Night.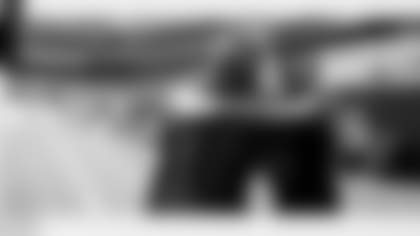 While the River City is known for them, there'd be no bridge for Lawrence, who was selected to start and do so immediately. He earned the confidences of his coaches and was officially named the Jaguars' Week 1 starter on Aug. 25.
Stepping onto the field in the No. 16 jersey with the coveted captain's "C" on his chest over his 6-foot-6 frame for the first time in the official capacity was a moment the Jaguars faithful had been waiting months for.
"Being named a starter and now a captain, nothing changes. Same expectation," Lawrence said on Sept. 8th. "Now, it's time to go out there and win some games."
Lawrence's first go at it in the NFL didn't begin with fireworks. His first drive began with a unfavorable first-and-15 due to an illegal formation penalty. Yet, he showed off his mobility and marksman-like accuracy, rolling right on a play-action pass and hitting veteran wideout Marvin Jones Jr. in stride on a 33-yard gainer. Things looked like they were really rolling when he found Jones again, delivering a strike over the middle to the tune of 15 yards to reach enter Texans' territory for the first time at their 37-yard line. The drives didn't end with points, but hopefulness was in the air.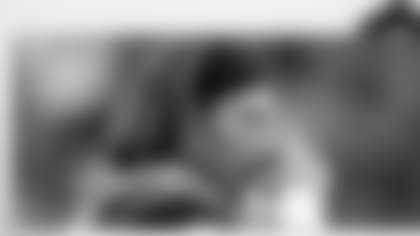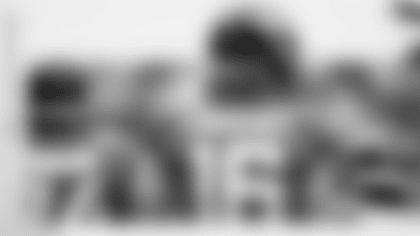 Unfortunately, Lawrence would be picked off each of the Jaguars' next two possessions. With just under five minutes to play before the break, Houston defensive back, Vernon Heargraves III, got his paws on Lawrence's pass deep in Jaguars' territory, setting up the touchdown that gave the Texans a 20-7 lead. In his postgame press conference, he owned up to his mistakes.
"We're going to get better. But that was the main thing is just keep playing. We're going to make the plays. I'm going to get better. We're going to make those. I missed some bad ones today and obviously had too many turnovers, but we'll get better." - QB Trevor Lawrence
In the second half, Lawrence would fill out that stat sheet, going 18 for 33 for 199 yards, including two touchdowns and another interception.
His 41-yard touchdown pass with 1:48 to Chark Jr. that split a pair of defenders was an absolute laser. His 4-yard scoring toss to Jones Jr. with five seconds left in the game capped an impressive 12-play, 85-yard drive.
"I still believe in this team. I still know what we're capable of," Lawrence said postgame. "We did some good things. We started off with some penalties, three-and-outs, but then after that we had a couple good drives. We were hitting some big plays. There's a lot of good things there and we gotta keep doing those and learn from the bad."
Lawrence would finish his day with 332 yards, three touchdowns and as many interceptions on 28-for-51 passing to spoil his debut. But he's more than certain he'll bounce back, beginning with Jacksonville's home opener, a Week 2 showdown with the Broncos set for a 1 p.m. ET kickoff at TIAA Bank Field.
"I know I'm gonna respond well. I'm made of the right stuff. So, I don't have any doubt about that," he said.