JACKSONVILLE – The search continues.
With the Jaguars' offense averaging 11 points in the past three games, and with production at receiver low recently, Head Coach Urban Meyer discussed the position in detail Wednesday.
"We're trying to find the right mix out there," Meyer said.
Meyer during his weekly midweek availability discussed multiple topics as the Jaguars (2-7) prepared to play the San Francisco 49ers (4-5) at TIAA Bank Field Sunday at 1 p.m. The first topic was a receiving corps that has struggled in recent weeks, with the group catching 16 passes for 140 yards in the last two games.
No Jaguars receiver has more than 35 yards receiving in either of the last two games.
Meyer cited the Week 4 loss of wide receiver DJ Chark Jr., noting that the offense misses his "speed and size." Chark, a Pro Bowl selection following the 2019 season, sustained a season-ending ankle injury against Cincinnati after having seven receptions for 154 yards and two touchdowns in the first three games.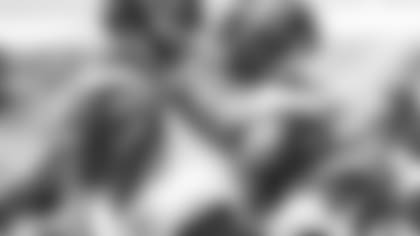 "He was a guy's tall and could run fast," Meyer said of Chark. "All of a sudden, 'Boom,' you look out there and he's down. I've had times where No. 2 is as good as No. 1: 'Get in there and we're fine.' We've struggled a little there with the size and speed. That was a hit."
He said wide receiver Marvin Jones Jr. has been consistent, also noting that second-year wide receiver Laviska Shenault Jr. – who began the season mostly in the inside "slot" position – has moved inside and outside since Chark's injury.
"I think we're going to settle him down at one position," Meyer said. "We've got to get him really involved."
Meyer said wide receiver/returner Jamal Agnew, after playing sparingly at receiver early in the season, has helped in recent weeks. The team released wide receiver Tyron Johnson Tuesday, and Meyer said Wednesday veteran John Brown – signed to the practice squad November 8 – could be an option.
"We'll know in the next day or two," Meyer said of Brown. "The thing about the NFL is you just get so few reps. So, what have I seen? I don't know. We're going to work him today a little bit because he's a good player."
Jaguars receivers this season have 111 receptions for 1,255 yards and six touchdowns, with Jones – who signed as an unrestricted free agent in the offseason – leading the team with 38 receptions for 434 yards and four touchdowns.
"We need more production out of our receiving crew," Meyer said. "That's one of the areas we're trying to figure out."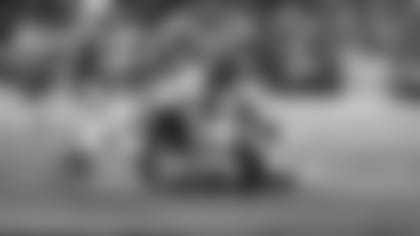 The Jaguars through nine games also struggled with dropped passes, with Pro Football Reference crediting the offense with 18 drops. "It's an issue," he said. "It's something we've addressed. I didn't realize it was 18. It's a tough number. That's why we're rotating guys around and trying to get that right mix together." Meyer said the issue is particularly concerning as the team tries to build around rookie quarterback Trevor Lawrence. "I think you're seeing it," he said. "That's something that slows down the development of a quarterback and that's not right." … Tight end Dan Arnold has emerged as one of the offense's most reliable receivers since joining the team in a late September trade. He has 27 receptions for 315 yards in six games, and veteran tight end James O'Shaughnessy was placed on the injured reserve/designated to return list Wednesday – making him eligible to return from a high-ankle sprain that has kept him out the last seven games. "I like our room at tight end," he said. "I like the future of that room, too."