Senior writer John Oehser, senior correspondent Brian Sexton and team reporter Ashlyn Sullivan offer quick thoughts on the Jaguars' 23-20 win vs. the Miami Dolphins in a 2021 Week 6 game at Tottenham Hotspur Stadium in London, England, Sunday …
Give the coaching staff – and the offense – a ton of credit. The Jaguars snapped a 20-game losing streak Sunday in dramatic fashion, winning on a 53-yard, last-play field goal – a finish as wild as it sounds. While kicker Matthew Wright's game-winning kick was the headline play, also memorable was the play that led to it – a nine-yard pass from quarterback Trevor Lawrence to wide receiver Laviska Shenault Jr. to move from the Dolphins' 44 to the 35. The play – "slider kill" – began with :05 remaining and came on 4th-and-8 with the score tied 20-20. After a timeout by each team, Meyer changed the play from a Hail Mary to the play the Jaguars eventually ran. Meyer and Lawrence each said the play usually needs six seconds to execute, but the Jaguars got the timeout called after Shenault's sliding reception with :01 remaining to give Wright a chance. Meyer and the coaching staff have been criticized at times in his first season as an NFL head coach – and a case could be made the Jaguars should have kicked a field goal early in the fourth quarter rather than going for it on a failed 4th-and-1 run by running back James Robinson from the Miami 9. Still, give the staff credit for the final play. It paid off in a victory this team very much needed.
Game balls should go to … The thought here is a couple of veterans deserve game balls for this performance Sunday. One must go to Jones, who made multiple huge catches and who continues to be the most reliable receiving option for Lawrence. His 28-yard reception late in the first half pulled the Jaguars to within 13-10 at halftime and gave the Jaguars needed momentum. He caught seven passes for 100 yards, the 13th 100-yard game of his career. Also well worth mentioning: a huge play by Jaguars defensive end/linebacker Josh Allen to blow up a run by Dolphins running back Malcolm Brown on 4th-and-1 from the Dolphins 46 with 1:42 remaining. That not only kept the Dolphins from driving for a game-winning score, it set up an 11-yard drive for Wright's game-winner.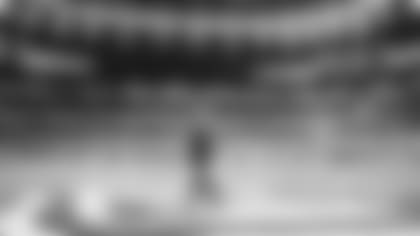 Thank you, Matthew Wright. The losing streak is over. It will be nice to talk and write about a win for the first time in 399 days and for fans to be able to celebrate their young quarterback. Nice call by offensive coordinator Darrell Bevell and passing game coordinator Brian Schottenheimer to let Lawrence throw the ball on fourth-and-eight.
This isn't college football. Games are decided by eight points or fewer on average in the NFL. Meyer must learn to get comfortable with protecting narrow leads and not gambling on fourth down when a field goal makes it a seven-point lead. The fourth-down stop could have been the game. Take the points, coach.
What a call! If a risky call works, coaches are geniuses. If it fails, everyone is calling for your job. The Jaguars went for it on 4th-and-8 with :05 remaining to get Wright in range. The play was designed by offensive coordinator Darrell Bevell and the team practices it weekly, with Lawrence having a quick release on a slant to Shenault. "We were getting ready to call the Hail Mary," Meyer said. "We saw there were six seconds left on the clock… hard to get it done, but we did it." The Jaguars have had terrible success on fourth down this season. When it mattered most Sunday, they got it.
Confidence. Not breaking any news here, but Sunday was not pretty and the Jaguars have A TON to improve on. But they got their first win and snapped a losing streak that dominated daily conversation. More importantly, Lawrence played well and teammates continue to believe in him. "It is special," Lawrence said after his first NFL win. "We have been through a lot of adversity. I will always remember this one, I am really proud of this group. We talked about it all week, we were going to win this game." Jones said he plans to have a lot of wine during the bye week … love that for him. The locker room deserved to win this one after everything players have been through this season.