JACKSONVILLE – The trip is long, and not particularly easy.
And while the Jaguars have traveled to London before – often – there is more new and unknown about this trip for the franchise than there has been in some time.
Here's what is known about the weekend:
The Jaguars want and need a victory.
Such is the backdrop for the Jaguars (0-5) this week as they prepared to play the Miami Dolphins (1-4) at Tottenham Hotspur Stadium Sunday at 9:30 a.m. ET. They not only have lost five games to start the season, they have lost 20 consecutive games dating to a Week 2 2020 loss at Tennessee last season.
That's historical stuff – the longest losing streak in franchise history, and the longest losing streak in the NFL since the expansion Tampa Bay Buccaneers lost their first 26 games in 1976 and 1977.
While this largely is a new team since last season – a new head coach, quarterback and a dramatically different roster – that newness does little to slow the questions all involved receive on the topic. And it is sure to be a growing topic until the Jaguars win.
The Dolphins enter Sunday's game having lost four consecutive games since a season-opening victory over New England. This a struggling team, winning 10 games last season but now in a last-place tie with the New York Jets in the AFC East.
Many observers therefore see this is a game in which the Jaguars can stop the streak. And they can. What must they do to do it?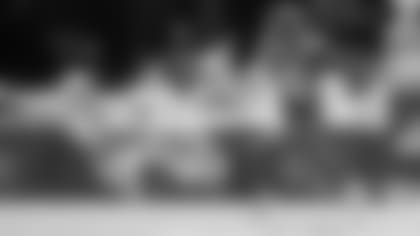 1. Feed Robinson. Head Coach Urban Meyer said this week he likes the Jaguars' offensive identity. That identity is based on second-year running back James Robinson and a strong run-blocking offensive line.
2. Keep feeding Robinson. Robinson rushed just six times for 39 yards the second half in a 37-19 loss to the Tennessee Titans last week after rushing 12 times for 110 yards in the first half. It's tough to run when trailing by double digits – and the Jaguars trailed by at least 11 points throughout the second half in that game. Still, the offense is so much better when it runs through Robinson. Diligence here is key.
3. Acclimate. The Jaguars have experience in London, having played there seven consecutive seasons from 2013-2019. But only 13 players traveling this weekend were with the team in 2019 – and it's largely a new coaching staff since that season.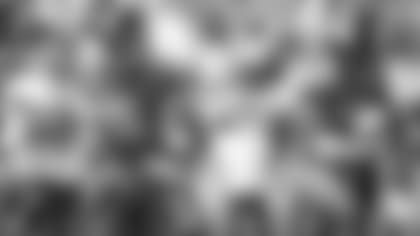 4. Protect Lawrence. This gets tougher – as will run-blocking for Robinson – with starting guard A.J. Cann (knee) and starting center Brandon Linder (ankle/knee) out for extended periods. While guard Ben Bartch and center Tyler Shatley are capable backups, depth is now an issue for the line. The Jaguars' line and Lawrence have combined to keep sacks to a very respectable eight – tied for fifth-fewest in the league this season. They must stay on that course despite the injuries.
5. Harrass and hit Tua. Dolphins quarterback Tua Tagovailoa missed the last four games with a rib injury. He's effective with mobility and distributes the ball well to an underrated group of skill players when healthy – and the Dolphins are better with him than without. The Jaguars must disrupt his return.
6. Get Laviska the ball. Jaguars wide receiver Laviska Shenault Jr.'s lone touch last week was a 58-yard reception. He's playing a new role, moving outside from the slot to replace injured wide receiver DJ Chark Jr. It's trickier to get Shenault the ball on screens and short passes in that spot, but getting him more involved will be a priority.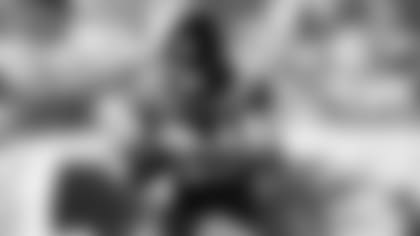 7. (and get it to Arnold, too). It has been a loooong time since the Jaguars had a really good tight-end option in the passing game. Veteran Dan Arnold has eight receptions for 93 yards in two games since being acquired in a trade from the Carolina Panthers. The Jaguars must keep working that.
8. Test the corners. Dolphins cornerbacks Xavian Howard and Byron Jones are very good, but they have struggled this season compared to last. Look for the Jaguars to test them Sunday, but they must do so with caution. Miami isn't forcing turnovers at the pace of last season when they forced 29, but the Dolphins are still capable there.
9. Take the ball away … The Jaguars through five games have forced just one turnover – an interception by safety Andrew Wingard in a Week 3 loss to the Arizona Cardinals. Meyer said this week when the Jaguars start getting turnovers, the team's fortune will change. He's not wrong.
10. … and win turnover ratio by two. The last time the Jaguars had two more takeaways than their opponent in a game? Week 1 in 2020. That was the last time the Jaguars won.