JACKSONVILLE – This was a big-time effort for a while, and in many ways.
An inspired Jaguars defense frustrated the NFL's second-best offense at times, and there were spurts of offensive energy. But the improving Jaguars and rookie quarterback Trevor Lawrence continued their early-season struggles in a 31-19 loss to the Arizona Cardinals in front of 58,012 at TIAA Bank Field Sunday afternoon.
"Gosh, I'm sick," Lawrence said. "I feel like we should have won that game."
The Cardinals improved to 3-0; the Jaguars' 18th consecutive loss dating to last season dropped them to 0-3.
"I just want to win so damned bad for the players – and for Jacksonville," Jaguars Head Coach Urban Meyer said. "The crowd … we appreciate them coming out … the noise. We're going to get this thing going. I said that last week, but damned … They played hard and the players played their asses off today.
"We just have to eliminate some mistakes and learn how to win."
Lawrence, the No. 1 overall selection in the 2021 NFL Draft, completed 22 of 33 passes for 219 yards and a touchdown with two interceptions and two lost fumbles on sacks.
"We're getting better, but it's frustrating because we've got to finish these games," Lawrence said. "We need to win these. We feel good about where we're at. We're making a ton of progress, and a lot of people don't want to hear that. I don't want to hear that, either. I wish we would have won today, and we should have, I think.
"It's all about what you do and how you execute, and we didn't finish the game. We're close. We're getting there."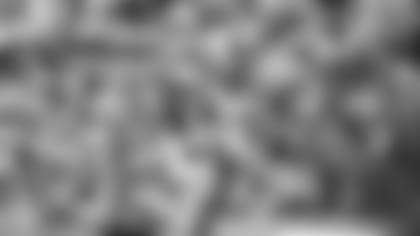 "I just think we have to be more consistent throughout the game," Agnew said. "We talk about riding a roller-coaster of emotion. You can't let the good things take you to up and you can't let the bad things take you all the way down. It's a long season. It's just Week 3."
The Jaguars Sunday registered their first takeaway of the season with safety Andrew Wingard intercepting Murray near the goal line early in the third quarter. Defensive lineman Taven Bryan got the Jaguars' lone sack.
The Jaguars committed four turnovers offensively.
"We fought to the very end, and it sucks losing, especially that way," Lawrence said. "But we're going to get better."
Murray's one-yard run gave the Cardinals a 7-0 lead with 6:27 remaining in the first quarter; rookie Rondale Moore's 27-yard punt return to the Cardinals 44 started the drive, with Murray throwing 28 yards to wide receiver Christian Kirk to the Jaguars 16 four plays before his touchdown.
The Jaguars squandered a chance to cut into the Cardinals' lead when tight end Jacob Hollister dropped a catchable pass from Lawrence, a pass that bounced into Murphy's hands for an interception at the Arizona 7. The Jaguars tied the game on their final drive of the half, with Lawrence passing 12 yards to Chark – an impressive throw and catch that capped a 74-yard drive. Agnew's return gave the Jaguars a 13-7 lead after kicker Josh Lambo missed the ensuing point-after touchdown.
Prater converted from 34 yards to start a wild third quarter, but the Jaguars extended the lead to 19-10 with Robinson's four-yard run with 3:33 remaining in the third quarter. Lambo missed a second consecutive point-after following Robinson's touchdown. Arizona cut the lead when Conner capped a five-play, 75-yard drive with a four-yard touchdown run to make it 19-17, Jaguars, with 1:21 remaining in the third quarter. The Cardinals then retook the lead when Murphy returned his second interception 29 yards for a touchdown.
The Cardinals pushed the lead to 31-19 with Conner's one-yard touchdown with 6:49 remaining. Linebacker Chandler Jones recovered a fumble by Robinson at the Cardinals 22 with 4:11 remaining to essentially secure the victory.
Wide receiver Marvin Jones' first first-quarter reception extended his streak with at least one reception to 100 games; he is one of six active NFL players with a streak of 100 game or more.
The Jaguars were down significantly at cornerback Sunday, with starter CJ Henderson and reserve Tre Herndon both inactive. Henderson, a starter, was out after sustaining a groin injury in a Week 2 loss to Denver and missing practice with an illness Thursday; Herndon missed Weeks 1 and 2 with a medial collateral ligament injury.
The Jaguars had four cornerbacks active Sunday: Griffin, second-year veteran Chris Claybrooks, rookie Tyson Campbell and eight-year veteran Nevin Lawson.
Other Jaguars inactives Sunday: defensive end/outside linebacker Jordan Smith, defensive end Roy Robertson-Harris (ankle) and defensive tackle Jay Tufele; Robertson-Harris started Weeks 1 and 2. …
Injury report: Jaguars guard Andrew Norwell left in the first half with an ankle injury but returned. … Left tackle Cam Robinson left in the third quarter with an ankle injury.