JACKSONVILLE – The Jaguars are getting closer.
If that's how it felt through the first three weeks of the 2021 season, there's a reason: Because that's how it has been as Jaguars navigate the early stages of the Trevor Lawrence/Urban Meyer era.
The Jaguars play the Cincinnati Bengals Thursday night in a prime-time matchup featuring the last two No. 1 overall selections in the NFL Draft – Lawrence and Bengals quarterback Joe Burrow. They'll do so four days after their best performance of the season – a 31-19 loss to the Arizona Cardinals.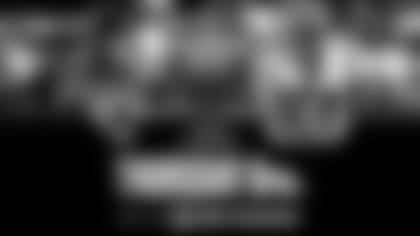 How was that their best performance?
Because the Jaguars outplayed the Cardinals for several stretches of that game, leading by nine points in the third quarter before the Cardinals rallied; this came a week after the Jaguars improved upon a difficult Week 1 performance with a strong first half in a Week 2 loss to Denver. They Jaguars ran well against Arizona. They played well defensively for two and a half quarters. Lawrence made better decisions than in Weeks 1 and 2.
The Jaguars by any measure improved from Week 1 to Week 2 to Week 3. But as Jaguars defensive end/linebacker Josh Allen and multiple other players have said since Sunday's loss to Arizona, the idea in the NFL isn't to simply improve. Or come close.
The idea is to win, and that's the goal as the team prepares to travel to Cincinnati – to snap their franchise-record 18-game losing streak and win for the first time since Week 1 of the 2020 season.
Can the Jaguars do it? Yes, they have shown in the last two weeks they can.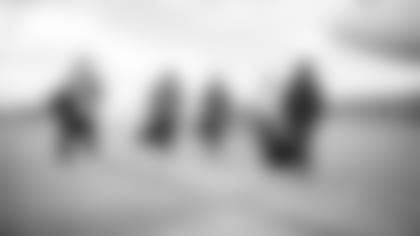 Here are 10 things they must do to do it:
1. Run. If the first three games have shown anything, it's that this team is most competitive when it runs well. The Jaguars played their best game of the season Sunday against the Cardinals – and had a season-high 159 yards on 29 carries. That's a 5.5-yards-per-carry average. The Bengals are improved defensively this season, but that doesn't change the Jaguars' objective here.
2. Get the ball to Robinson – and Hyde. Game circumstances kept the Jaguars from running enough in Weeks 1 and 2. Their persistence and a closer game allowed them to run 29 times in Week 3 compared to 16 each of the first two games. The Jaguars need to feed running back James Robinson throughout the game. But they can't – and won't – ignore running back Carlos Hyde. The duo is starting to look like a dangerous one-two combination.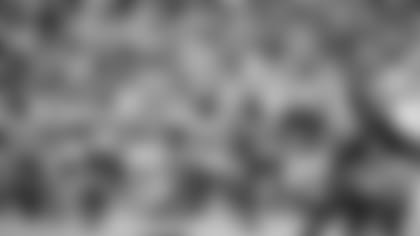 3. Turn the ball over. The Jaguars got their first takeaway of the season against Arizona – an interception by safety Andrew Wingard. They need more. A lot more. This team doesn't make enough big plays offensively to win without takeaways.
4. Pressure Burrow. The Jaguars have pressured opposing quarterbacks at times this season. But they haven't sacked the quarterback enough, with four this season – and they didn't sack Cardinals quarterback Kyler Murray this past Sunday. The Bengals' offensive line is oft-criticized, but the unit is improving and held the Pittsburgh Steelers without a sack on Burrow.
5. Stop Joe Mixon. The Jaguars' defense is dramatically improved against the run, and it held Arizona to an impressive three yards per carry. Bengals running back Joe Mixon is one of the NFL's most underrated backs. If he's running well, the Bengals are probably playing well.
6. Cut down the turnovers. Lawrence has thrown seven interceptions in three games. He lost two fumbles against Arizona. That's nine turnovers in three games. They're not all remotely his fault. And this doesn't feel like a long-term thing. But this team can't win with three turnovers a game. Period.
7. Make kicks. Kicker Josh Lambo has missed three of three field goals this season. He missed two extra points against Arizona. Matthew Wright, signed to the practice squad Monday, will kick for the Jaguars Thursday. The kicking struggles can't continue. The Jaguars aren't good enough to give away points.
8. Get Agnew the ball. This isn't easy because it's not always easy to get returners opportunities. But Jaguars receiver/returner Jamal Agnew has a 100-yard-plus touchdown in each of his last two games. He's a dynamic weapon and dynamic weapons need touches.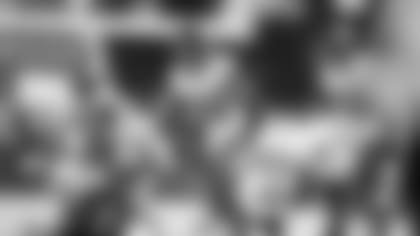 9. Make it two. Or three. Lawrence has had at least one above-the-Xs-and-Os play each game, and his 12-yard touchdown pass to wide receiver DJ Chark Jr. last Sunday was the perfect pass for the situation. But the Jaguars' offense has scored just 21, 7 and 13 points this season. They need more and it's hard to put up big points in the NFL these days without big plays in the passing game.
10. Overcame the situation. Thursday night games are tough on NFL road teams. It's difficult to play on three days rest, and it's particularly difficult to travel on Wednesday before the Thursday game. The Jaguars never have won a Thursday road game – losing at Atlanta in 2011, to Tennessee in 2016 and to Tennessee in 2018.