JACKSONVILLE – The Jaguars' improvement is real. It feels like their momentum is, too.
Maybe momentum is a strange subject for a team that's 1-5 as October approaches November, but make no mistake: The Jaguars are improving – and a victory over the Miami Dolphins entering this past weekend's bye has them feeling as good about themselves as they have in a while.
Up next: A game against the Seattle Seahawks at Lumen Field in Seattle, Wash.
It's an intriguing matchup for multiple reasons, because while Lumen Field is perhaps the league's toughest venue for road teams – and while the Seahawks are a perennial contender – there are multiple factors that appear in the Jaguars' favor.
First: The Seahawks are struggling, having lost three consecutive games. They also will be playing six days after a loss to the New Orleans Saints Monday, with the Jaguars having had two weeks to prepare. Most significantly, the Seahawks will be without Russell Wilson – their elite, All-Pro quarterback who has missed the last two games with a finger issue.
But the biggest positive for the Jaguars is their improvement – particularly that of rookie quarterback Trevor Lawrence, who threw just one interception in the three games before the bye. The No. 1 overall selection in the 2021 NFL Draft, Lawrence's improved decision-making has helped the Jaguars' offense look more consistent and more reliable than any time in recent memory.
That improvement was enough to key a dramatic last-minute victory over the Miami Dolphins in London entering the bye week. Can the Jaguars win back-to-back games?
Yes, and here are 10 things they must do to make that happen: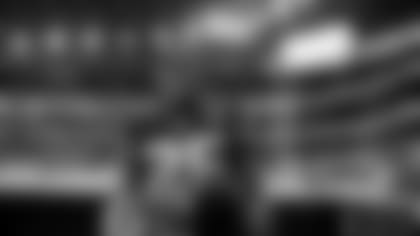 1. Keep running. The Jaguars have depended more and more on running back James Robinson in recent weeks. They have looked better and better offensively – and overall – during that span. That's not a coincidence.
2. Hit a big play in the passing game. This has been a tough task this season because – as Head Coach Urban Meyer has said often – the Jaguars lack elite speed at receiver. Maybe the answer is more Jamal Agnew. Or more Tavon Austin. Or more Tyron Johnson. Whoever does it, the Jaguars need a deep pass – not only to create points, but to open up the offense for receivers such as Laviska Shenault Jr. and Marvin Jones Jr.
3. Keep increasing Lawrence's responsibility. As Lawrence has improved in recent weeks, so has the Jaguars' offense. He's proving more and more capable of handling more and more.
4. Limit Lockett and Metcalf. No, Wilson won't play. And no, Seahawks backup quarterback Geno Smith is not Wilson. But Seahawks wide receivers Tyler Lockett and DK Metcalf are big-time receivers capable of big-time plays – and the Jaguars' secondary has yet to prove it can negate big plays in the passing game.
5. Stop the run. With Wilson out, the Seahawks want balance. The Jaguars consistently have been very good against the run this season. This week is no time to break that trend.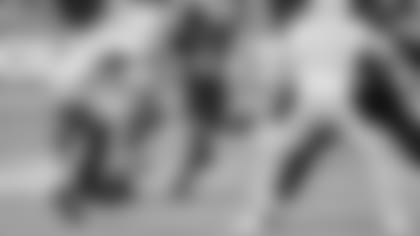 6. Win the turnover differential. The Jaguars beat the Dolphins without doing this, finishing that game even in turnovers (one takeaway and one giveaway). The Jaguars don't feel talented enough to win doing that very often. The Jaguars have forced a league-low two turnovers. They probably need to force at least one a game to have a chance.
7. Ignore history … History realistically has little do with how NFL teams fare. Rosters turnover at such a rate that what happened two seasons ago matters little – and what happened a decade ago matters not at all. But the Jaguars' rough history in Seattle can't be ignored. They never have won there in three meetings and never really have been all that competitive.
8. … and withstand the 12. There are reasons the Jaguars are 0-3 all-time in Seattle. One is it's a really long road trip and another is that the Seahawks usually have been pretty good when the Jaguars have played there. It's also one of the loudest stadiums and historically rough on all visiting teams – not just those from Jacksonville. It will be loud Sunday. The Jaguars must play with poise to overcome it.
9. Defend the tight end. Seahawks tight ends haven't been devastatingly good this season. But tight ends haven't needed to be devastatingly good this season to succeed against the Jaguars. This is a longstanding issue for the Jaguars defensively and it hasn't improved much this season.
10. Make the kick. This feels like a game that could be decided late. Jaguars kicker Matthew Wright was the hero in London with two 50-yard-plus field goals in the final four minutes. He also missed off the goalposts twice the week before. Is Wright the Hero the Real Wright? We'll find out soon enough – possibly as early as Sunday.