JACKSONVILLE – Senior writer John Oehser, senior correspondent Brian Sexton and team reporter Ashlyn Sullivan offer quick thoughts on the Jaguars as they enter their 2021 bye week …
Reason to believe. The Jaguars' victory Sunday over the Miami Dolphins left them 1-5 – and when you're 1-5, you have a bunch of areas to improve. But make no mistake: the improvement we saw from the Jaguars in recent weeks not only led to them ending a franchise-record 20-game losing streak, it included developments that should make the season's final 11 games intriguing. Chief among those developments: the improvement of an offense that enters this week's bye week as an area that should give the team hope moving forward. The offensive line for the most part has been consistent and reliable, rookie quarterback Trevor Lawrence is reducing mistakes and making dramatically better decisions than early in the season and running back James Robinson is the team's most reliable and productive player. Head Coach Urban Meyer has talked for several weeks about liking the Jaguars' offensive identity. With reason. There's a lot to like – and reason for optimism as October turns to November.
Player to watch. Another encouraging development for the Jaguars in recent weeks: an improved pass rush that disrupted quarterbacks the last two weeks better than the previous two weeks. The Jaguars registered a season-high three sacks against the Tennessee Titans in Week 5. And while they didn't sack Dolphins quarterback Tua Tagovailoa, the Dolphins' offense is designed for Tagovailoa to throw quickly and the pass rush affected Tagovailoa at various times. A bright spot here has been the recent play of linebacker/defensive end Josh Allen. The No. 7 overall selection in the 2019 NFL Draft, Allen had seven tackles Sunday – including a tackle on running back Malcolm Brown late in the fourth quarter to help set up kicker Matthew Wright's game-winning field goal. He also had a quarterback hurry and a pass defensed. Allen this season has six pressures, two tackles for loss and leads the Jaguars with 2.5 sacks and three passes defensed. "The last couple weeks he's really rushed well," defensive coordinator Joe Cullen said. "We didn't put the quarterback down, but he had some really good pressures, quarterback hits. [He's] playing the run better, played with great effort. But he is, yes, playing more consistent."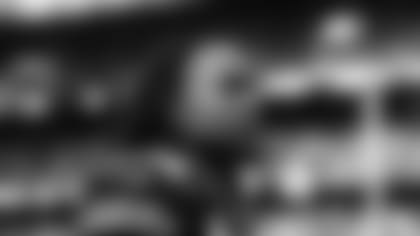 The next seven games are going to be rough but they're not impossible. Don't get me wrong, I won't be picking the Jaguars to beat the Buffalo Bills, Indianapolis Colts, Los Angeles Rams or Tennessee Titans – but a stretch that once looked like 0-7 now has a different feel. The Seattle Seahawks are down All-Pro quarterback Russell Wilson, the San Francisco 49ers also have issues at quarterback and quarterback Matt Ryan and the Atlanta Falcons aren't as explosive as they've been in the recent past. I thought September and December were going to be the best months for the Jaguars to stack a few wins, but now I look at the next month and think they can steal one or more. I'm assuming of course that Lawrence continues to look like he has since Week 4 and that the Jaguars' injury situation improves. This team isn't a contender in 2021, but the Jaguars have battled through issues on and off the field and found a way to hang in there until the win in London. Now that the 20-game losing streak is off their backs and they can focus on improving rather than playing not to lose, this looks like a team that can finish the season strong – which would be a great sign for the future.
The secondary is my biggest concern. I know there was a lot of handwringing about tight end and the middle of the field in London, and I share some of that. This team has bigger matchup issues on the outside, though, with only cornerback Shaq Griffin as a reliable, veteran corner capable of covering DK Metcalf or Tyler Lockett in Seattle – or Stephon Diggs and Emmanuel Sanders when the Bills come to town. The Dolphins were down DeVante Parker and Preston Williams, two of their top three receivers, and Tagovailoa still threw for more than 300 yards. The hope is that Tyson Campbell is the big-time talent they drafted in April, but he isn't there yet and Tre Herndon and Chris Claybrooks aren't starting-level cornerbacks in the NFL – yet both of them have to be on the field in some capacity since the Jaguars traded CJ Henderson. Cornerback has moved to the top of my wish list when the Jaguars are on the clock next April. You can never have enough guys who can cover, and right now the Jaguars do not have enough.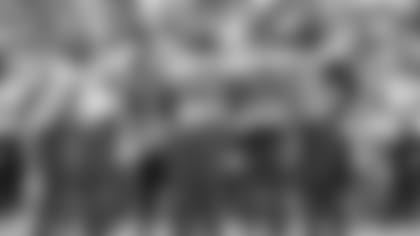 Momentum is real. Going into the bye week with a win is huge for the Jaguars and should not be overlooked. Griffin said it best Tuesday: "I feel like we needed that environment and that feeling. Now that everyone knows what it feels like, we do not want to lose it. I think that was the most important thing." Meyer said multiple times his team needed to learn how to win; now they know. They needed this feeling at a crucial time with two of their toughest games of the season coming up against the Seahawks and Bills. The win was not pretty or perfect, but it was needed. We do not know how many more wins will come in the 2021 season, but this team deserves to celebrate the one they have earned.
Rest up. The hope is after the bye week some players will be able to return, especially on the offensive line. The Jaguars were down three offensive linemen against the Dolphins due to injury; starters Brandon Linder and AJ Cann were inactive, and Ben Bartch left the game with a concussion. The Jaguars have serviceable backups with Tyler Shatley and Will Richardson, but the rookie quarterback needs his starting offensive line back together. This bye week is big for the team to get healthy and get ready for a long eleven-game stretch to end the season.