JACKSONVILLE – A day after, senior writer John Oehser examines what we learned from the Jaguars' 23-13 loss to the Denver Broncos at TIAA Bank Field in Jacksonville …
1. Lawrence is a rookie – and all that that implies. Jaguars rookie quarterback Trevor Lawrence, the No. 1 overall selection in the 2021 NFL Draft, looked very much like a rookie Sunday. He completed 14 of 33 passes for 118 yards and a touchdown with two interceptions. He appeared to throw downfield too much into double coverage at times, particularly in the second half. Rookies have rough days. Trying to do too much at times is a sign of that.
2. Even when Lawrence struggles, he has flashes. Good moments were rare for Lawrence Sunday, but they were there. Most of them came on the game's first drive, when he completed five of seven passes for 73 yards and perfect 25-yard touchdown pass to veteran wide receiver Marvin Jones Jr.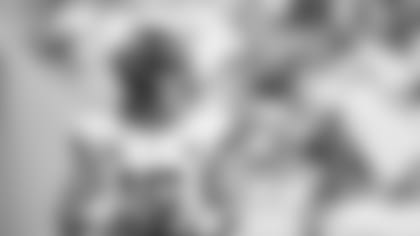 3. Meyer believes in Lawrence. Jaguars Head Coach Urban Meyer on Lawrence: "I see a very good leader. I see obviously an exceptional talent and a guy that the game is hopefully going to start slowing down more and more as he gets more reps."
4.The Jaguars still aren't running enough … The Jaguars, a week after rushing 16 times for 76 yards in a loss to the Houston Texans, rushed for 75 yards on 16 carries Sunday. That's not enough, with Jaguars running back James Robinson rushing 11 times for 47 yards Sunday. "We'd like to have a little more balance," Meyer said. "It seems like we're dropping back a little bit too much."
5. … but there's a reason for that. As was the case in Week 1, the Jaguars didn't plan to run just 16 times. They rushed effectively Sunday but managed just 50 offensive plays. They also trailed by 10 or more points throughout the second half after Denver took a 17-7 lead on the first series of the third quarter. "At times we were running the ball decent," Meyer said. "When the score is tight you can be very balanced, and then you start getting behind a little bit and you have to start scoring points."
6. Agnew was signed for a reason. Jaguars wide receiver Jamal Agnew was signed as an unrestricted free agent because Meyer believed he would add a significant element as a returner – and Agnew showed that to be case late Sunday. Agnew's 102-yard kickoff return pulled the Jaguars to within 23-13, and his acceleration and awareness during the play was impressive. "If (special teams players) they know there's a guy back that can do it, you block that much harder, and they know he can do it now," Meyer said.
7. The Jaguars remain focused. Meyer: "There's a lot of fight in this team. There's 15 games left, and our goal is to have the strongest locker room that you can possibly have. I feel like it's extremely strong right now. Players are pissed. Players want to win. Players are sticking together. That's the best part of our team, the best part of our organization right now is what's in that locker room."
8. Lambo is a topic. Jaguars kicker Josh Lambo, after converting 76 of 80 field goals for the Jaguars from 2017-2020, has missed his first three field goals this season. He missed from 52 and 48 yards Sunday after missing from 55 yards in Week 1. Meyer: "He works his tail off. I'm not giving up on Josh Lambo. If he didn't work hard, wasn't a professional about everything he does, yeah, I'd have a problem with him, but he's missing some kicks, and as a professional he's got to make those kicks. I have confidence he will. … I know he'll be out there working again. I don't know what the plan is as far as bringing someone else in."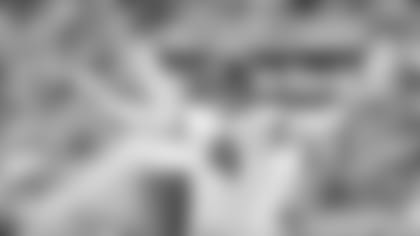 9. The Jaguars have improved against the run, but … The Jaguars focused on improving against the run in the offseason. So far, so good. They allowed Texans running backs 3.24 yards per carry in Week 1, and allowed Broncos backs 3.65 yards a carry in Week 2. Those are winning numbers if all else is going well.
10. … the defense needs takeaways. The Jaguars have yet to force a turnover in three preseason and two regular-season games. One reason they haven't had a takeaway during the regular season is they have only led for a little more than a quarter. Playing from behind limits your pass-rush opportunities, which in turn limits your opportunities to create the chaos that leads to turnovers. Still, the Jaguars have dropped a few interception opportunities. This team needs the momentum of turnovers too much to let those chances slip past.
11. The Jaguars need more from their wide receivers. Yes, Lawrence struggled Sunday. But the Jaguars' wide receivers as a group didn't appear to create much separation and second-year veteran Laviska Shenault Jr. missed catchable passes early. Starting wide receiver Jones, Shenault and DJ Chark Jr. combined for nine receptions for 71 yards and a touchdown, with four receptions for 49 yards coming from Jones on the game's first drive.
12. The offensive did fine. The Broncos got some pressure on Lawrence. But when you're trailing by double digits for a half against a pass rusher as good as Broncos edge rusher Von Miller, you're going to allow some pressure. The Jaguars allowed just one sack on 34 plays dropping to pass. This area wasn't close to a disaster Sunday.
13. Teams are targeting the Jaguars deep. This was clear Sunday. A week after the Jaguars allowed deep passes by Texans quarterback Tyrod Taylor to change the game's momentum, Broncos quarterback Teddy Bridgewater threw deep early and often. Bridgewater's first three deep attempts missed – and one nearly resulted in an interception by cornerback Shaq Griffin. But Bridgewater eventually connected with wide receiver Courtland Sutton for 33 yards and 55 yards in the second and third quarter, respectively. Those plays led to touchdowns and turned a 7-3 Broncos deficit into a 17-7 lead. Teams will do this until the Jaguars make them stop. A better pass rush and more plays in the secondary are needed. Quickly.