SEATTLE, Wash. – Senior writer John Oehser examines Head Coach Urban Meyer's post-game press conference following the Jaguars' 31-7 loss to the Seattle Seahawks in a 2021 Week 8 game at Lumen Field Seattle, Wash., Sunday …
1. Meyer approached this loss candidly. Meyer since taking over as head coach in January has been strikingly honest more often than not when assessing the Jaguars. He stayed in that vein Sunday following the Jaguars' most one-sided loss of the season, calling it a "step back" after the steady progress made in the weeks leading to a 23-20 victory over the Miami Dolphins before his teams' Week 7 bye. "I felt like every week we made great strides; the team got better and better and better, and today was a step back," Meyer said. "You try to build on the momentum of a win, and we played pretty decent in London against Miami]. Offensively, [rookie quarterback] [Trevor [Lawrence] had one of his better games [against Miami], offensively we played better and defensively we played better. We just went back."
2. Meyer didn't expect Sunday. The Jaguars struggled in many areas Sunday, struggling for offense throughout the game and unable to disrupt Seahawks quarterback Geno Smith early in the game. The Jaguars had just 99 first-half yards, with the Seahawks essentially clinching victory with a 31-yard field goal by kicker Jason Myers late in the first half. What surprised many players was the effort came after what players agreed were perhaps the team's best two weeks of practice after the victory over Miami – an assessment with which Meyer agreed. "Just disappointed," Meyer said of Sunday. "Obviously we have to play better. We have to prepare better. I didn't see that coming. I saw a good week of practice, fresh off a bye week." Meyer added, "I really felt we had a decent week of practice. The attitudes were fantastic going into it."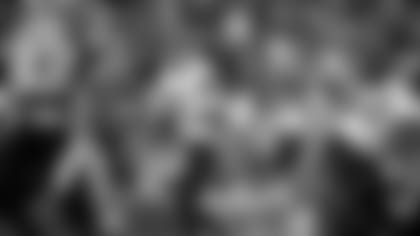 3. One positive: the second-half defense. The Jaguars held the Seahawks to 229 total yards, including 63 in the second half. Sixty-two of the yards came on their lone scoring drive, a possession capped by a five-yard touchdown pass from Smith to wide receiver DK Metcalf that gave the Seahawks a 24-0 lead. "We held them to sixty-some yards in the second half and had three sacks," Meyer said. "The defense kept swinging. We were just placed in horrendous field position, but the defense hung in there against some talented receivers and some talented players."
4. One not-so positive. The Jaguars were penalized 12 times for 93 yards Sunday. "The penalties were nonsense," Meyer said. "I don't know if it was the noise [at Lumen Field] or what was the problem, but we've got to get that corrected."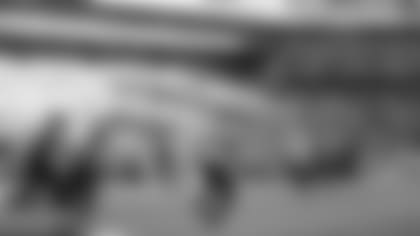 5. Not all Lawrence. Meyer was asked afterward if Lawrence took a "step back" Sunday. Lawrence completed 32 of 54 passed for 238 yards and a nine-yard touchdown to wide receiver/returner Jamal Agnew that cut the Seahawks' lead to 24-7 just after the two-minute warning. Lawrence also was intercepted in the first half when he threw a deep out to wide receiver Tavon Austin when Austin turned the route up field. With the Seahawks leading by double digits a little more than five minutes into the second quarter, he was pressured throughout. Although he was sacked just once, the Seahawks registered seven quarterback hurries and nine passes defensed. "I'll give you more next week after I watch the film, but when quarterbacks have a great day the players around them play great," Meyer said. "I can think of a couple of drops off the top of my head and some accuracy issues. We're a team. We do everything together. We'll come back next week."
6. The early deficit hurt the offense. Meyer has talked in recent weeks about liking the Jaguars' offensive identity. That identity is based on balance, with running back James Robinson having run effectively recently and Lawrence having improved before the bye. Meyer said the 14-0 deficit the Jaguars faced 5:36 into the second quarter hindered the offense. "We just didn't have that balance, then you got behind the scoreboard a little bit and you start doing things we're really not built to do," Meyer said. "We've got enough playmakers not to let that [the wide margin of defeat] happen. We're going to continue to get back to work and get some momentum going." Robinson left the game with a bruised heel in the first half and did not return, rushing for 22 yards on four carries.